Posted on: April 5, 2023, 08:57h.
Last updated on: April 5, 2023, 08:57h.
Camelot has been reducing its activity in the lottery space and not always by choice. It's out as the operator of the UK's National Lottery, having lost the concession to Allwyn. It recently announced that it is going to exit Ireland, as well, and Allwyn has confirmed that it's ready to compete for the rights.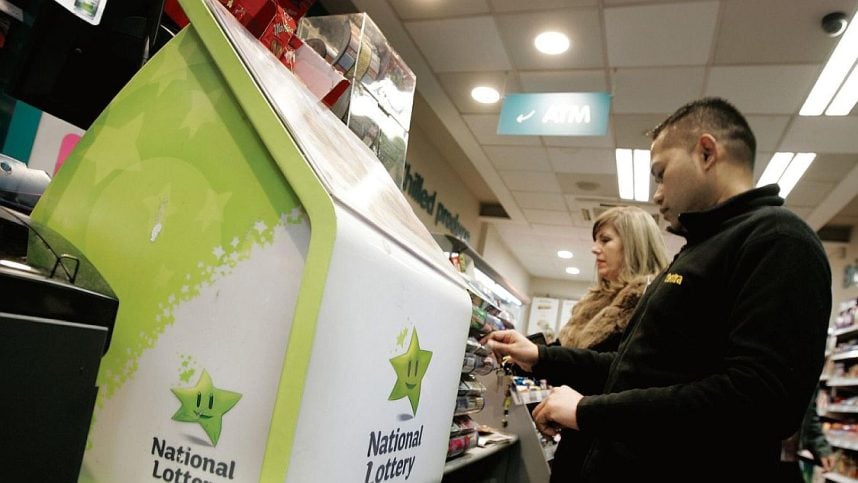 The owner of Camelot, the Ontario Teachers' Pension Fund (OTPP), decided recently that it would Premier Lotteries Ireland (PLI), its arm that holds majority control over the Irish lottery. Allwyn, the largest lottery operator in Europe and growing, wasted no time in trying to source the financing necessary to place a bid.
The Financial Times reports that it may have talked to several banks, including UBS, in March, and may have secured a deal. Allwyn, for obvious reasons, isn't commenting on the arrangements.
Allwyn Has An Ace Up Its Sleeve
Bidding for the license, which Camelot has held since 2014, is going to be a battle. Allwyn will have to face a number of companies that have also shown interest in entering the race. Among these are Australia-based Lottery Corporation, France's Française des Jeux, International Game Technology and others.
However, Allwyn hopes it's holding a trump card that it can use to convince regulators to hand it the concession. It already controls online draws in Ireland through its Camelot Lottery Solutions Group (Camelot LS) subsidiary.
Allwyn completed the purchase of Camelot LS last month after announcing the acquisition this past December. As part of the company's assets, there is a lottery technology division, which could boost Allwyn's chances in Ireland.
Other operators might have to partner with a tech provider in order to run PLI's operations in the country. However, by already securing the technology, Allwyn is one step ahead of several potential competitors.
It took a while for the UK to make its choice when it was awarding its fourth lottery license, but this may not be the case in Ireland. It's believed that a winner could be announced by the end of the summer.
Irish Lottery Plays Large Economic Role
The Irish National Lottery was established in 1987 and has been hugely successful, generating more than €5.8 billion (US$6.34 billion) in sales since its inception. It offers a range of games, including Lotto, EuroMillions, Daily Million and Telly Bingo.
The proceeds from the lottery go towards funding good causes in Ireland, including sports, arts, heritage and community projects. The lottery is also a significant employer, with more than 200 people working for PLI.
Allwyn's bid to take over the Irish National Lottery has caused some controversy, with some people expressing concern that the company is not Irish-owned. There are also concerns that the company may not be as committed to supporting good causes in Ireland as PLI has been.
However, Allwyn has stated that it is committed to operating the lottery in a responsible and transparent manner, and that it will continue to support good causes in Ireland. The company has also said that it plans to invest in the lottery and introduce new games and technologies to enhance the player experience.
Source: casino.org