Posted on: June 6, 2023, 12:45h.
Last updated on: June 6, 2023, 01:01h.
It may not be a bad thing for Las Vegas that the bill providing $380M in public funds for a $1.5B stadium on the Strip for the Oakland Athletics died in the Nevada Legislature this week.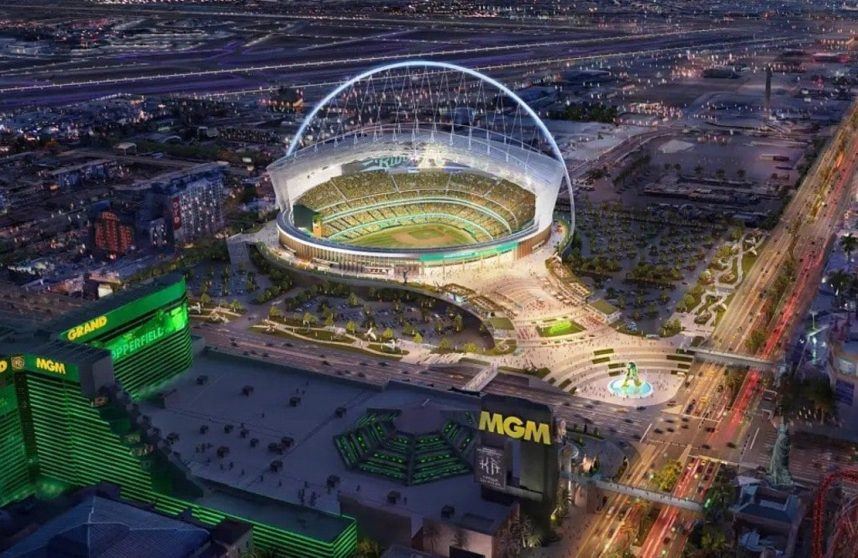 At least according to one Stanford University professor, the deal is a bad one.
Roger Noll, a Stanford professor of economics emeritus, crunched the numbers associated with Senate Bill 509 in an interview with USA Today Sports recently and said that Nevada comes out an almost certain loser.
Take Me Out to What Crowds?
To begin with, the A's project revenue generated by nearly 2.3M home and away fans across 81 home games in a season, which could only happen if every game at the proposed 30K-seat stadium sold out.
This notion that of those 162 baseball games, I've got to see those three that are between the A's and the Royals in Las Vegas — it's just nonsense, right?" Noll said. "It's not true, it's not going to happen."
And anything short of sellout crowds won't generate sufficient tax revenue to cover the stadium financing. That would leave Nevada on the hook for the money, not the A's.
It's true that the Raiders received $750M in public funding to desert Oakland for their $2B stadium in 2020 but, as Noll said, "baseball is not the NFL."
This is probably a good place to point out that the A's are currently on pace to set a major league baseball record for most losses in a single season.
Concert Viability
Another bone Nolls picks is with the A's projection that their stadium will host at least five non-A's events per year.
Allegiant Stadium, the home of the Raiders, sits almost directly across the Strip from the A's proposed Tropicana site and seats 65K. That's more than twice the proposed A's stadium's capacity. As such, it is likely to continue snagging all of the K-Pop and Taylor Swift-sized concerts, leaving the ballpark to compete in an already overcrowded field occupied by the T-Mobile Arena (20K capacity), MGM Grand Garden Arena (17K), and soon-to-open MSG Sphere (18.6K).
Noll also balked at the A's claims that a new ballpark would be a jobs bonanza. The hours available for an estimated 500 stadium employees to work across 81 home games equates to 15% of a full-time job, he argued. That's the equivalent of less than 100 full-time jobs.
For decades, public subsidies for new sports stadiums have been the norm, driven by the perception that they always create positive economic impacts.
According to Noll, "Economists, when they do research on the impact of sports teams, typically find that the effect on local incomes and employment is slightly negative."
Source: casino.org