Posted on: April 14, 2023, 03:19h.
Last updated on: April 14, 2023, 11:41h.
Australia's sports betting industry continues to deal with issues that put it in a bad light. Betr is now facing yet another fine for its inability to play by the rules. That's in addition to sportsbooks admitting they punish sharps for being good at what they do.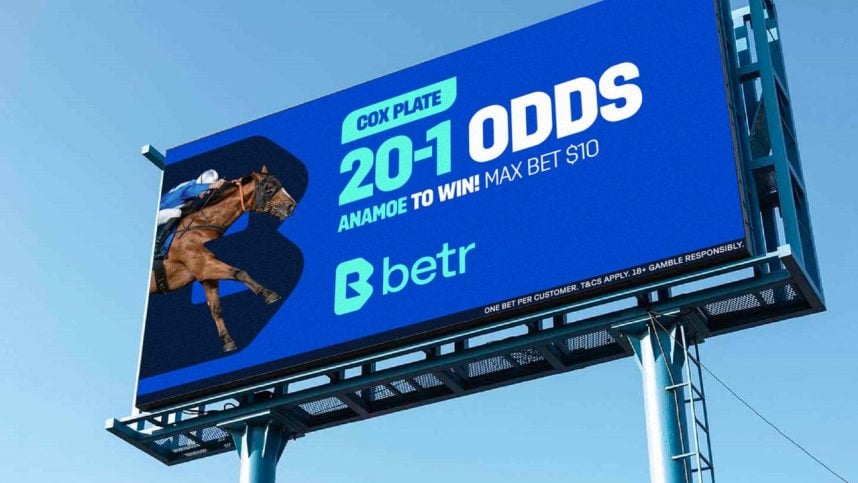 Betr has had difficulty since it launched last year. It introduced a Melbourne Cup promotion to entice bettors to sign up. But it went sideways when users said they had their accounts closed so the operator wouldn't have to pay.
It also had to pay fines for breaking advertising rules in the Northern Territories that cost it at least AU$75,000 (US$51,082). The latest violations come in New South Wales (NSW), where Betr has received a record fine for its Melbourne Cup promotion.
Betr Not a Better Bet for Bettors
In a statement by the regulator, Liquor & Gaming NSW said it fined Betr AU$210,000 (US$142,296) for violating regulations. It's reportedly the largest fine to date given to a gaming operator in the state for breaking the rules related to inducements.
The sportsbook gave odds of 100-1 and 20-1 on several events last year, including the Melbourne Cup, Australian Football League (AFL) games, the Cox Plate, and others. The company spared no expense in advertising the promotions, putting them in newspapers, on TV, radio, and online.
However, the ads were determined to be inducements specifically designed to entice people to place wagers. Therefore, Liquor & Gaming NSW, like the Northern Territories, felt obligated to respond.
The regulator issued 14 violations, all of which Betr has agreed to pay to "resolve the matter amicably." Even so, Betr insists its ads were "in accordance with the law and entirely consistent with the guidance published by Liquor and Gaming NSW."
The guidance, according to the regulator, specifies that most betting promotions are to be accessible only to an operator's existing customer base. When advertising promotions to attract new customers, these cannot contain "enhanced odds or bonus bets." They also have to avoid language that could "entice people to open a betting account."
Betr Losing Face with Investors
Betr may be new to the market, but it's not new to the business. Behind it is founder Matthew Tripp, a longtime figure in the sports betting industry. Among his resume highlights is a stint as the CEO of sports betting operator BetEasy and chairman of Sportsbet.
To get Betr off the ground, Tripp was able to get News Corp Australia to invest AU$49 million (US$33.19 million) in exchange for one-third of the company. News Corp, however, may be turning its back on him.
Owned by billionaire Rupert Murdoch, News Corp had two executives, Peter Blunden and Mark Reinke, serving on Betr's board. They have both given up their positions in recent months with no explanation. Their departures left only Tripp and two others on the board.
News Corp is reportedly losing money because of Betr. When it gave a financial health update in March covering the last six months of 2022, News Corp acknowledged affiliate losses of approximately AU$33 million (US$22.35 million). Part of this was because of Betr's marginal performance, and News Corp could be looking for a way to lower its stake even more.
Source: casino.org