Posted on: February 20, 2023, 03:23h.
Last updated on: February 20, 2023, 03:23h.
The Bally's Corporation wants to add Rhode Island to the list of legal iGaming states.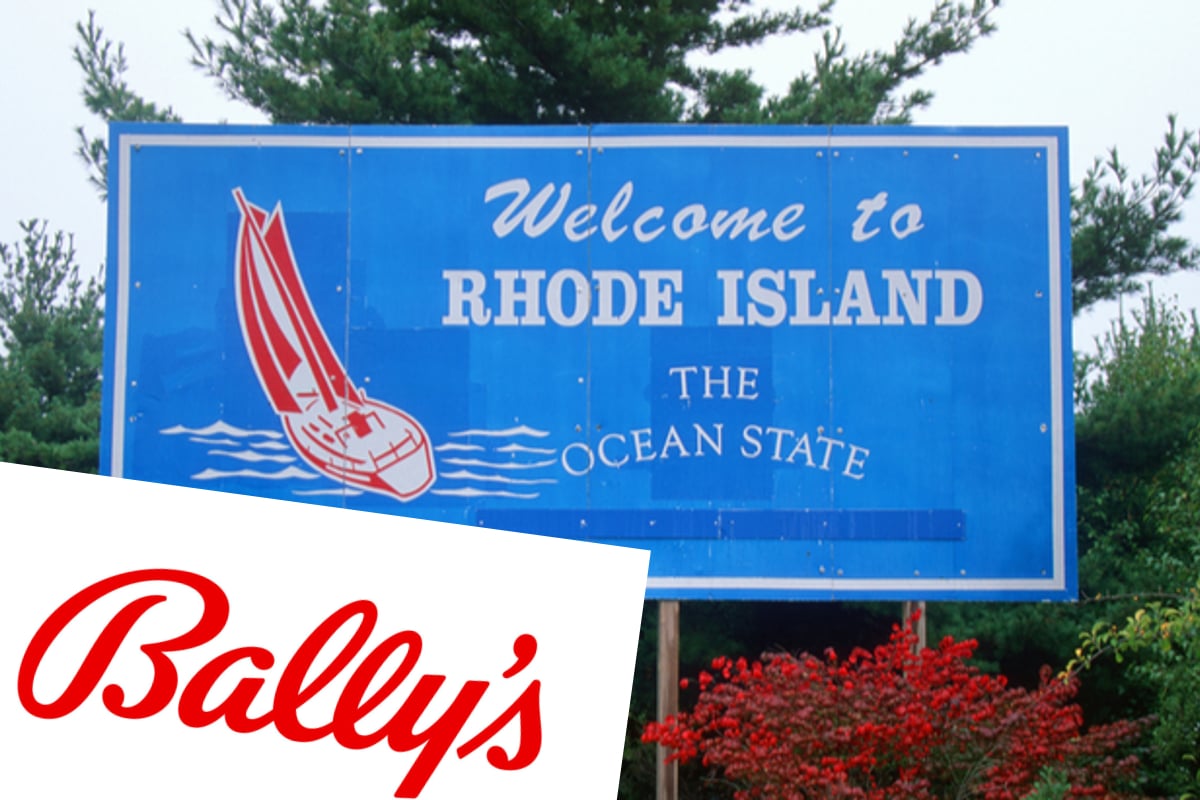 The current Bally's Corp. was formed in 2020 after Rhode Island-based Twin River Worldwide Holdings (TWRH) acquired the iconic casino brand from Caesars Entertainment. Bally's is controlled by Standard General, the hedge fund owned by Soo Kim.
Bally's controls a monopoly on casino gambling in the company's home state of Rhode Island. The company operates both Bally's Twin River Lincoln and Bally's Tiverton, the only casinos in the state.
Bally's in 2021 reached a deal with the state to extend its monopoly on casinos through 2036 in exchange for a minimum investment of $100 million into its Lincoln flagship. The contractual arrangement also requires that Bally's use IGT machines for 50% of each casino's gaming positions. IGT is Rhode Island's lottery operator that also manufactures video lottery terminals (VLTs).
Rhode Island only permits VLT casinos — not Las Vegas-style slots. Though only the most discerning gambler can tell the difference, a VLT is connected to a centralized lottery system while each slot machine determines its own outcome based on a random number generator.
iGaming Lobbying
Bally's wants more gaming in Rhode Island and is lobbying state lawmakers to pass legislation authorizing online casinos.
iGaming is currently legal in only six states — New Jersey, Delaware, West Virginia, Pennsylvania, Michigan, and Connecticut. But internet casino legislation is being considered elsewhere, including in New York and Maryland.
Bally's officials believe interactive gaming would better protect the state gaming industry from losing market share to rival states that continue to expand gaming to the internet.
We see this as a vital step to secure our competitive advantage and ensure critical revenue to the state," Bally's Senior Vice President Craig Eaton told the Greater Providence Chamber of Commerce last week. The chamber was hosting its annual legislative forum at the Rhode Island Convention Center where business leaders and state lawmakers discuss ideas.
"Despite area competition, which is growing to our north and our southwest in Connecticut, we know we have to keep improving our products and experiences," Eaton stated. "We can't sit still, and we need to meet our customers where they are."
Bally's Officials Drafting Bill
Rhode Island Senate President Dominick Ruggerio (D) conceded on Newsmakers Friday, a weekly legislative recap that airs on WPRI in Rhode Island, that he knows little about iGaming. And as a result, he's asked Bally's officials to help write the online gaming bill.
"I am totally unfamiliar with iGaming but I think it provides a convenience for the public. It will be convenient for people who won't have to go to the casino," Ruggerio explained of his support.
The state controls all forms of gambling and receives a cut of the gross revenue retained by Bally's and IGT from their casino and lottery operations.
"I know it's going to be a revenue generator," Ruggerio declared. Bally's spokesperson Elizabeth Suever said the company's government affairs team plans to draft the legislation based on iGaming regulations that have allowed online gaming to prosper and provide substantial tax revenues in other states.
Source: casino.org