Posted on: June 13, 2023, 11:03h.
Last updated on: June 13, 2023, 11:29h.
Boyd Gaming is facing a wrongful death suit from the wife of a man who died from injuries sustained on an escalator walkway at the Suncoast Hotel & Casino in Northwest Las Vegas.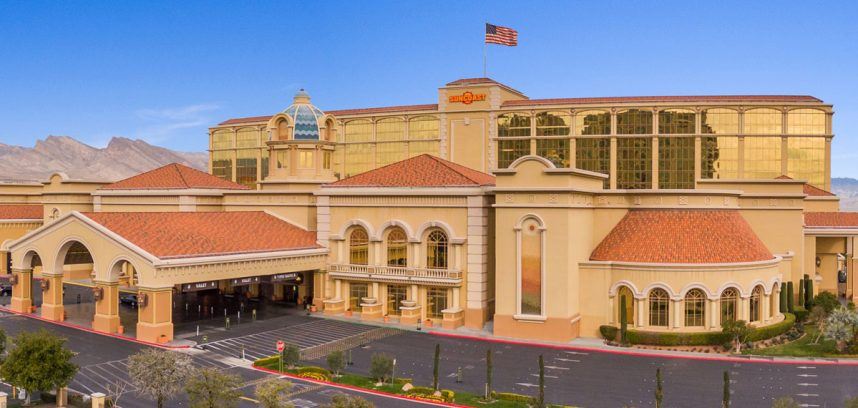 The lawsuit claims Suncoast owner Boyd "negligently, carelessly, and recklessly maintained and allowed a dangerous condition to exist."
On July 26, 2021, Roberto Bernales, who used a walker, and his wife, Vivienne de Jesus-Bernales, stepped onto the escalator, but a "hump" on the walkway caused Bernales to fall backward, hitting his head, according to the lawsuit.
Bernales' shirt then became entangled on the moving walkway, and he was "continuously dragged" for several minutes, causing deep cuts on the back of his head, reads the suit.
De Jesus-Bernales called for help, pleading with staff to stop the walkway, but it "continued to operate with Roberto stuck at the end."
Bernales suffered severe injuries, which caused his death on Aug. 3, 2021, per the filing.
He died as a "direct and proximate result of the negligent acts and/or negligent omissions" of Suncoast and Boyd, alleges the suit.
'Dangerous Condition'
These conditions included claims that Boyd placed no signs on or near the walkway warning that it shouldn't be used by people who rely on walkers.
The lawsuit also claims the walkway was "negligently, carelessly and recklessly" maintained in a way that allowed "a dangerous condition to exist," namely the "hump". Walkways do not normally have humps "in the absence of negligence," it adds.
The suit also names Atlanta-based TK Elevator Corporation, which it claims sold a "defective" product.
Defendants … were aware or should have been aware [of] the dangerous condition and prior injuries involving the hump on the walkway, lack of warnings, and defects in the escalator causing injuries," the lawsuit states.
The suit asks for general damages in an amount in excess of $15K, special damages in excess of $15K, and punitive damages in excess of $15K, plus attorney's fees. It also wants a jury trial.
When contacted, Boyd Gaming said it doesn't comment on ongoing litigation as a matter of policy.
Previous Case at Orleans
This isn't the first time Boyd has been sued over a fatal accident on one of its escalators. In 2017, Paul Neiswander died after he fell from a moving stairway at The Orleans, Las Vegas.
While the coroner ruled his death was an accident, his family sued owner Boyd, claiming the escalator had stopped suddenly, propelling Neiswander forwards. It's not clear how the lawsuit was resolved.
Source: casino.org