Posted on: February 20, 2023, 06:17h.
Last updated on: February 20, 2023, 06:17h.
Calvin Ridley, currently banned from playing in the NFL after he bet on games during the 2021 season, is seeking reinstatement.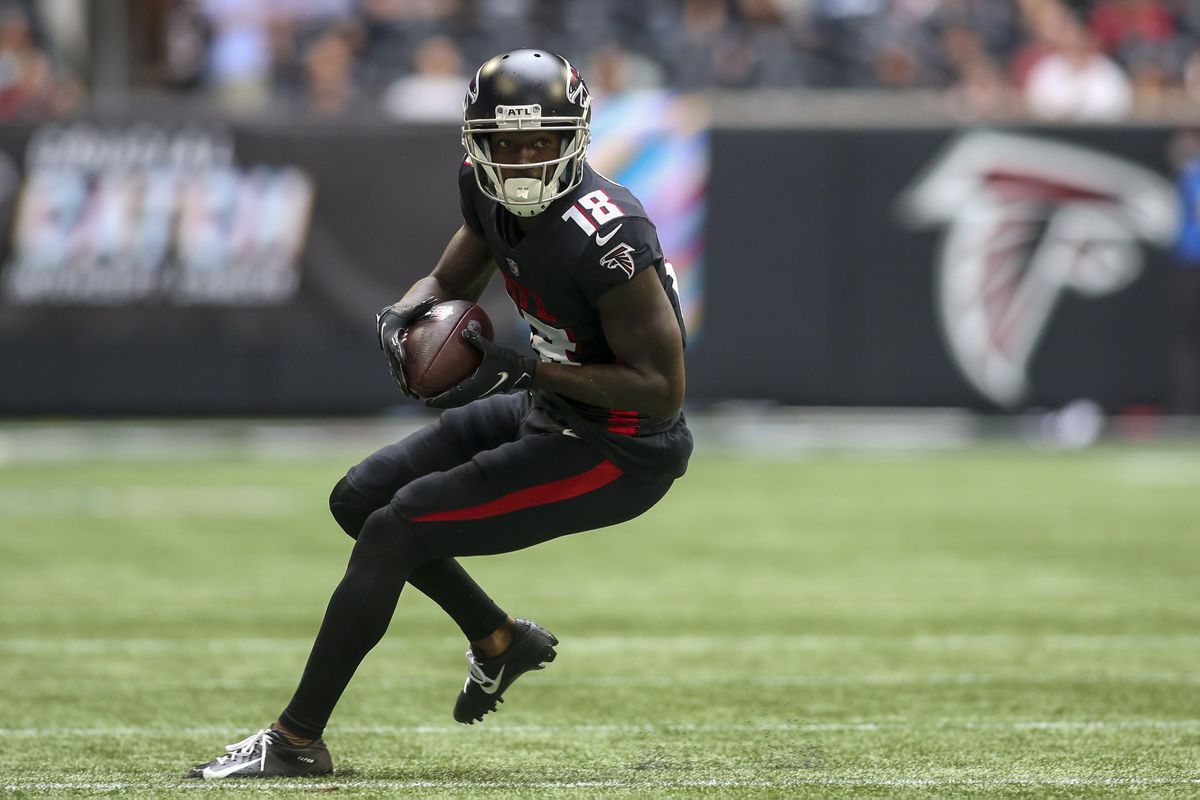 Multiple media outlets reported the 28-year-old wide receiver submitted his application last Wednesday, the first day he was eligible to do so.
NFL Commissioner Roger Goodell formally announced the suspension on March 7, 2022. The league considers Ridley indefinitely suspended, but at the time, it announced he would miss at least the 2022 season.
The season officially ended last week.
Ridley was suspended after the NFL learned he placed bets on games in November 2021. That was shortly after he announced he needed to take a leave from the Atlanta Falcons, citing mental health concerns. The Falcons then placed him on its non-football injury list.
Among the bets Ridley made were ones on the Falcons.
A league investigation found no proof to suggest Ridley used inside information while making his wagers, nor was there any proof his coaches, teammates, or team officials knew about his wagers.
Ridley Has Supporters
It's uncertain when or if Goodell will act on Ridley's application. However, the former 1,000-yard receiver appears to have some high-profile supporters in his corner.
Excited to see my guy Calvin Ridley back on the field, so happy for my young boul to pick up where he left off," former Cincinnati Bengals great Chad Johnson tweeted last Wednesday.
Ridley has played parts of four seasons in the league. His best season came in 2020, when he played in 15 games and caught 90 passes for 1,374 yards. In 49 career games with the Atlanta Falcons, he caught 248 passes for 3,342 yards and 28 touchdowns.
https://twitter.com/ochocinco/status/1625937801345699844
Should the league reinstate Ridley, he will not suit up for the Falcons. Last November, Atlanta traded Ridley to the Jacksonville Jaguars for conditional picks in this year's and next year's NFL Drafts.
If he can regain his form, or come close to that, Ridley could establish himself as the top receiving threat for quarterback Trevor Lawrence. That would certainly help a team that surprised many by winning six of its last seven regular-season games to earn the AFC South title.
Latest on Others Suspended
Ridley is not the only individual who has been punished for violating NFL rules pertaining to gambling since US states could legalize sports betting in wake of the US Supreme Court overturning the Professional and Amateur Sports Protection Act (PASPA) nearly five years ago.
In November 2019, the league suspended Arizona Cardinals defensive back Josh Shaw through at least the 2020 season after he placed wagers on games at a Caesars Sportsbook in Las Vegas. Goodell reinstated Shaw on March 20, 2021, but no NFL team signed him. He did play last season for the Birmingham Stallions in the USFL.
This past December, the league also suspended then-New York Jets receivers coach Miles Austin III after it determined he bet on other sports. While the NFL has a strict across-the-board policy against betting on league games and events for players, coaches, and team staff, the league's gambling policy also bars coaches and team officials from betting on other pro, major collegiate, and global sporting events.
Austin has appealed his suspension.
Source: casino.org