Posted on: April 18, 2023, 10:35h.
Last updated on: April 18, 2023, 10:35h.
Maryland authorities are continuing to search for a man who tried to carjack a vehicle at the MGM National Harbor Hotel & Casino parking garage early on Tuesday.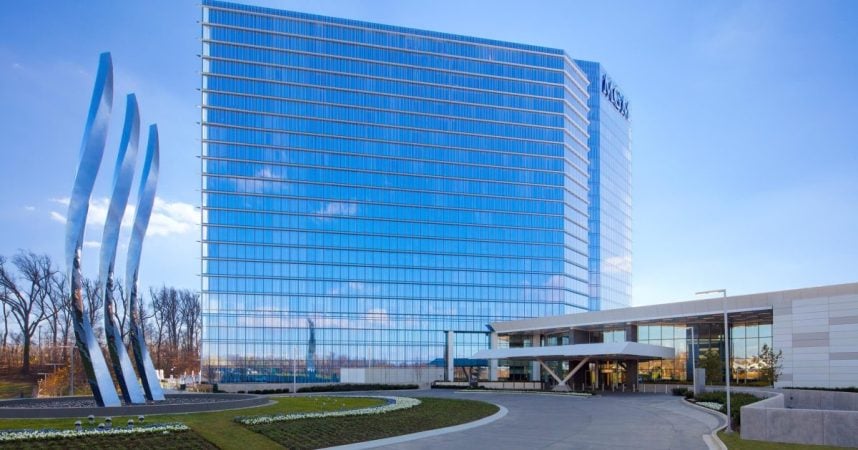 The suspect approached a motorist and then pulled out a firearm. He ordered the driver to turn over the car.
But the two men got into a struggle during which the gun discharged, according to Washington, D.C. TV station WJLA. No one was injured.
The suspect then fled in his own vehicle.
Prince George's County Police Department officers were notified about the incident at 5 a.m.
Police responded to the garage. Officers apparently checked surveillance video in the casino complex and searched for witnesses and evidence.
Virginia Restauranteur Indicted for Using $502K on Gambling
A man who owns Virginia's Sportsmans Grille was indicted on Friday for allegedly rerouting more than $502,000 from the James City County restaurant and spending it on the Virginia lottery.
Stephen G. Genakos, 62, of Williamsburg, Va., was indicted on nine counts of tax fraud, according to the Eastern District of Virginia U.S. Attorney's Office.
Since 2016, Genakos "skimmed" more than $670,000 from Sportsmans Grille, prosecutors said. Beyond the money spent on the lottery, he allegedly deposited more than $112,000 in personal bank accounts.
Genakos was identified as the sole owner and managing director of an entity called Sarantos, a corporation that operates the restaurant.
In 2020, Genakos tried to sell the restaurant. The following year undercover IRS agents met with Genakos.
He "joked" about his "magic book" related to the restaurant finances, the U.S. Attorney's office said.
He later provided agents accurate financial books and records for the eatery.
Federal prosecutors claim that between 2016 and 2020, he filed false tax returns for himself and Sarantos, which understated his income by more than $670,000.
If convicted, he could face as much as three years in prison on each of the nine counts, according to prosecutors.
Five Suspects Detained After Gambling Discovered in Seattle
Five men were apprehended last Thursday after they were seen at an outside illegal gambling parlor in Seattle.
The downtown operation used money, cards and gambling chips. It was set up on a table placed on a sidewalk, Seattle TV station KIRO reported.
The game was seen initially by an agent with the Washington State Liquor Control Board. It was also observed later by a Seattle police officer.
A 63-year-old man was apprehended. He was booked at the King County Jail for unlawful possession of a firearm. He was a convicted felon, police said.
A 64-year-old man was booked at the same jail for illegal narcotics and cigarette sales.
The three other suspects — ages 51, 52 and 53 — were apprehended and later released from custody. Police are investigating their activity and may charge them for gambling offenses, according to the report.
One of the suspects was selling cigarettes from a suitcase without having a license, police said. A nearby pushcart had five bottles containing alcohol.
In addition to the liquor, Seattle cops seized:
$605.20 in cash
Gambling chips
A loaded Smith & Wesson .389 caliber pistol
16.6 grams of suspected hydrocodone
1.1 grams of suspected crack cocaine
6.7 grams of cannabis
Packaging for narcotics
Source: casino.org