Posted on: April 14, 2023, 07:57h.
Last updated on: April 14, 2023, 10:53h.
A 43-year-old man remained in jail Friday after he allegedly threatened to shoot people at Florida's Seminole Casino Hotel Immokalee earlier this week. He indicated he had a gun, but none was found.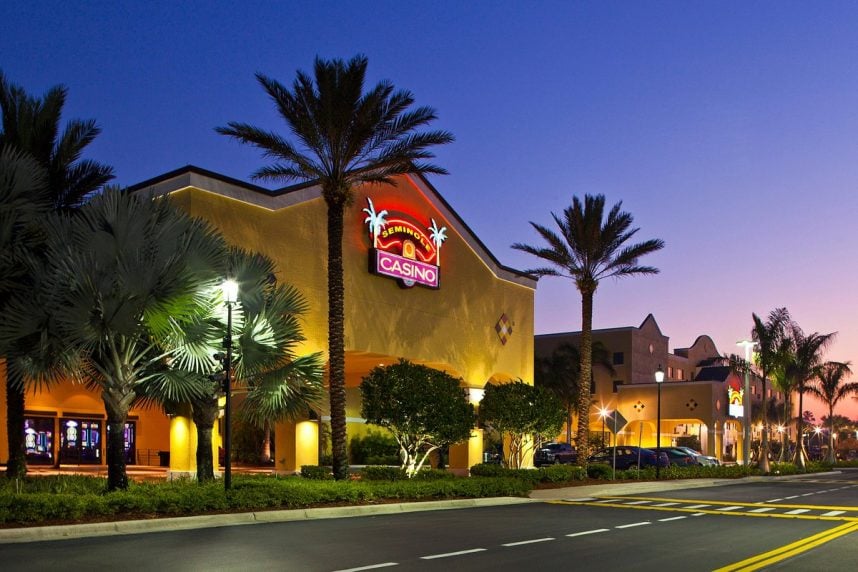 Morris Burgess of Immokalee, Fla. was apprehended on Sunday following a disturbance starting at the casino's valet area after he allegedly yelled at a valet employee. Burgess at one point allegedly warned the attendant, "I am going to shoot you," Florida TV station WBBH reported.
Burgess was holding onto a closed backpack and indicated there was a firearm stored inside, police said. He then went into the casino and implied to another person he had a firearm, police said.
Burgess was eventually apprehended and was charged with two counts of aggravated assault and a single count of resisting arrest, according to Florida radio station WFLA.
No firearm was found during a police search. He was booked at the Collier County Jail. Burgess is scheduled to appear in local court on May 1.
Monarch Casino Alleged Thief in Custody
Sabrina Eddy was in custody on Friday in Colorado's Gilpin County Jail after she allegedly stole $500K from a vault at Monarch Casino Resort Spa — Black Hawk on March 12.
A judge on Monday wouldn't release the 44-year-old, one-time casino employee on personal recognizance instead of a cash bond. Eddy's attorney claimed she couldn't afford a $10K bond.
A personal recognizance bond for a case where half a million dollars walked out of a casino," Judge David Taylor asked out loud in court, Colorado TV station KUSA reported. "I just don't trust that Ms. Eddy is going to come back to court."
Eddy is scheduled to next appear in court in May.
Eddy claims she didn't steal the money, but was told by bosses to remove the cash. She claims a man who said he was the casino's head of operations called her at the gaming property. That man and another, who she identified as a cage manager, told her the casino needed the money for a UPS order, according to KUSA.
Eddy later handed the money over to an unspecified man while the two were at St. Anthony Hospital in Lakewood, Colo., authorities said. The money was eventually supposed to be delivered to an attorney, she said.
Man Recuperating from Maryland Casino Stabbing
An unnamed man was stabbed and later located outside of Maryland's MGM National Harbor Hotel & Casino last Friday.
The victim was slashed, but police have no details on his injuries, according to Maryland TV station WJLA. The wounds were serious enough that he was taken to a local hospital for treatment.
There's no word yet on any arrest in the case or where the stabbing took place.
Wallet Stolen at Hollywood Casino York
A wallet containing $1,000 in cash and $250 in gift cards was stolen from a man's jacket on Sunday evening at Pennsylvania's Hollywood Casino York.
After reviewing surveillance video, Pennsylvania State Police released a description of the suspect. He is white and was wearing a maroon shirt, khaki pants, and a black beanie. He fled on a gold bicycle which has black pegs, police said.
Source: casino.org