Posted on: May 30, 2023, 07:08h.
Last updated on: May 30, 2023, 07:08h.
Amid financial market fervor for artificial intelligence (AI), sleepier cyclical stocks, including select shares of casino operators, are languishing.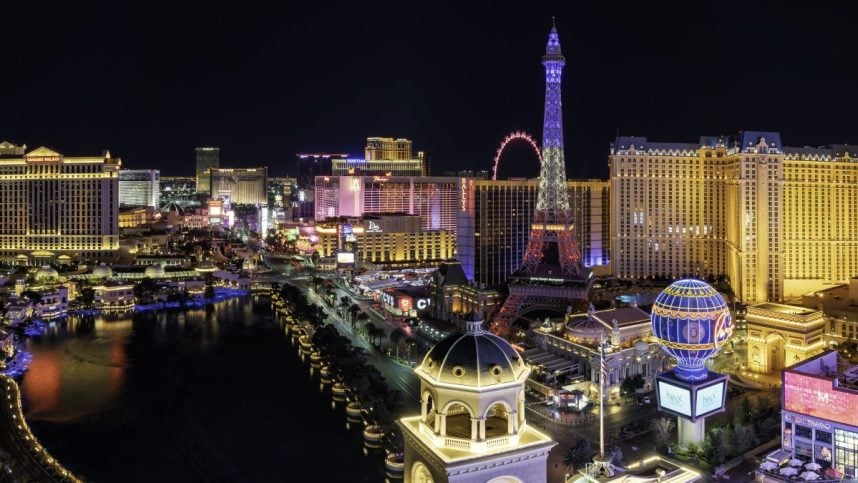 In recent weeks, casino stocks have been punished and the damage is widespread. Over the past month, the average loss incurred by MGM Resorts International (NYSE: MGM) and Caesars Entertainment (NASDAQ: CZR) — the two largest operators on the Las Vegas Strip — is nearly 10.5%.
Macau-centric names haven't fared any better over that span as shares of Las Vegas Sands (NYSE: LVS) and Wynn Resorts (NASDAQ: WYNN) are lower by 13.81% and 12.92%, respectively. Performances such as those imply that investors are treating gaming equities as though a recession is afoot, but activity on the Strip and the Macau rebound suggest otherwise. Some analyst believe there is a silver lining to the recent lethargy in gaming equities.
The more investor sentiment is prepared for recession risk, the less of a shock effect [that] recession reality is likely to have," wrote Citi equity strategist Scott Chronert in a recent report.
He's among the market observers that believe cyclical stocks have rebound potential. Casino equities could be part of that resurgence, if it comes to pass.
Important Details Regarding Casino Stocks
Casino stocks such as Caesars, MGM, Sands and Wynn, reside in the consumer discretionary sector. That group is dominated by just two names — Amazon (NASDAQ: AMZN) and Tesla (NASDAQ: TSLA). That pair combine for 41.40% of the S&P 500 Consumer Discretionary Index.
As such, that duo often drive the sector's performance, but gaming equities are beholden to different dynamics. For example, a consumer could opt to resist a high-priced Tesla or dial back impulse buys on Amazon while redirecting to those funds to gaming-related indulgences. Data suggest leisure travelers remain fond of the Las Vegas Strip while the Macau rebound is outpacing even the most bullish expectations.
"Macau's ramp to full EBITDA (earnings before interest, taxes, depreciation, and amortization) recovery continues to pull forward, which could come as early as the second half of 2023, indicating plenty of potential upside to consensus in the coming quarters, while shares have mostly traded sideways for the last three months," wrote Barclays analyst Brandt Montour earlier this month in a report on Wynn.
The earnings recovery in the special administrative region (SAR) is supportive of Sands, Wynn and MGM, which run a combined nine integrated resorts there.
Cyclical Stocks Cheap, Debt Declining
There are at least two sources of allure with cyclical stocks and they pertain to casino equities, too. First, the group is inexpensive. Second, cyclical companies are reducing debt — a theme evident in the gaming space.
"The cyclicals group's aggregate long-term debt as a percentage of their market values is about 70%, down from around 90% around the end of 2020," reports Barron's.
Gaming companies' debt reduction efforts are generally met with applause in the investment community and the moves are seen as priorities following significant capital raises deployed during the early stages of the coronavirus pandemic.
Source: casino.org