Posted on: June 22, 2023, 12:52h.
Last updated on: June 22, 2023, 01:15h.
Churchill Downs, Inc., confirmed this week its intent to move forward with a gaming venue in Kentucky's Owensboro that was previously announced by the former owners of the Ellis Park thoroughbred horse racetrack in Henderson.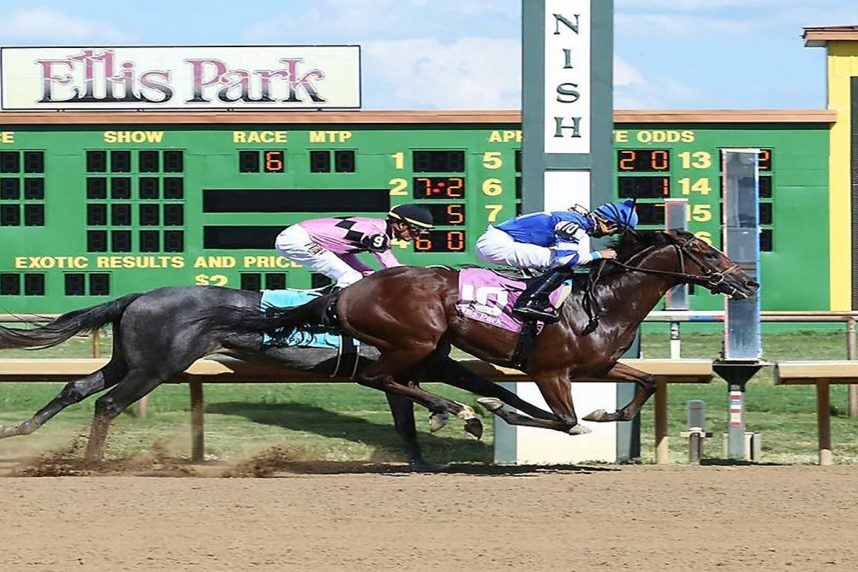 The Louisville-based racetrack owner and gaming operator acquired Ellis Park last September for $79 million from Laguna Development Corporation. Ellis Park hosts the Kentucky horse racing circuit's Summer Meet.
Laguna had previously announced plans to construct and operate a $100 million gaming venue in Owensboro about 25 miles east of Henderson. Laguna's plans called for historical horse racing (HHR) machines, a simulcasting center, and multiple food and beverage outlets.
HHR terminals are slots-like machines but instead of spins being determined by a random number generator, the outcomes of historical racing devices are based on previously run horse races. Bettors are shown the pari-mutuel odds for the race, with critical information such as the race location, date, horses, jockeys, and trainer information withheld. Bettors typically choose an auto-bet option that puts their wager on the race favorite.
Limited Details
Churchill Downs didn't say much in a release confirming the company's intentions to carry on with Laguna's planned HHR property in Owensboro. Churchill acquired the development rights to the Owensboro project through its purchase of Ellis Park.
The company has secured a site in eastern Daviess County, outside of the Owensboro city limits, to build its previously announced historical racing machine entertainment venue as an annex of Ellis Park," a Churchill Downs statement read. "This new facility will support purse funding for Ellis Park race meets."
The Churchill Downs statement added that additional information, including an investment budget for the Owensboro facility, will be released in the coming months.
Laguna had targeted the Towne Square Mall for its HHR venue. But Churchill Downs' statement saying it has secured a site outside of the Owensboro city limits suggests that the company is focusing on a new, unrevealed project location, as the Towne Square Mall is within the Owensboro city limits.
HHR Legality
Historical horse racing machines have found favor in states where pari-mutuel wagering is legal but commercial casino gambling is not, as is the case in Kentucky. The HHR devices have helped stabilize the struggling horse racing industry, which has faced much criticism of late for a slew of horses dying at several tracks, including at Churchill Downs' namesake facility in Louisville.
Revenue from HHR gaming has supported tracks and horsemen by way of increased purses. The Kentucky Supreme Court in early 2021 ruled that the machines were illegal, determining that the machines don't constitute pari-mutuel betting.
State lawmakers provided a fix in February 2021 by passing an HHR bill that provides the machines with legal footing. Kentucky Gov. Andy Beshear (D) signed the historical racing bill into law that same month.
Churchill Downs has been on a buying spree. Its $2.5 billion acquisition last year of Peninsula Pacific Entertainment made Churchill the leading operator of HHR machines in Virginia.
P2E's acquired assets included Colonial Downs and the racetrack's six off-track HHR gaming venues that operate under the Rosie's Gaming Emporium brand.
Source: casino.org