Posted on: March 22, 2023, 03:12h.
Last updated on: March 22, 2023, 04:14h.
A radical change to the Las Vegas Strip skyline has cleared its final hurdle. At a zoning meeting on Wednesday, Clark County commissioners unanimously approved plans for Hard Rock International to replace the beloved volcano at the Mirage with a 36-story hotel tower shaped like a guitar.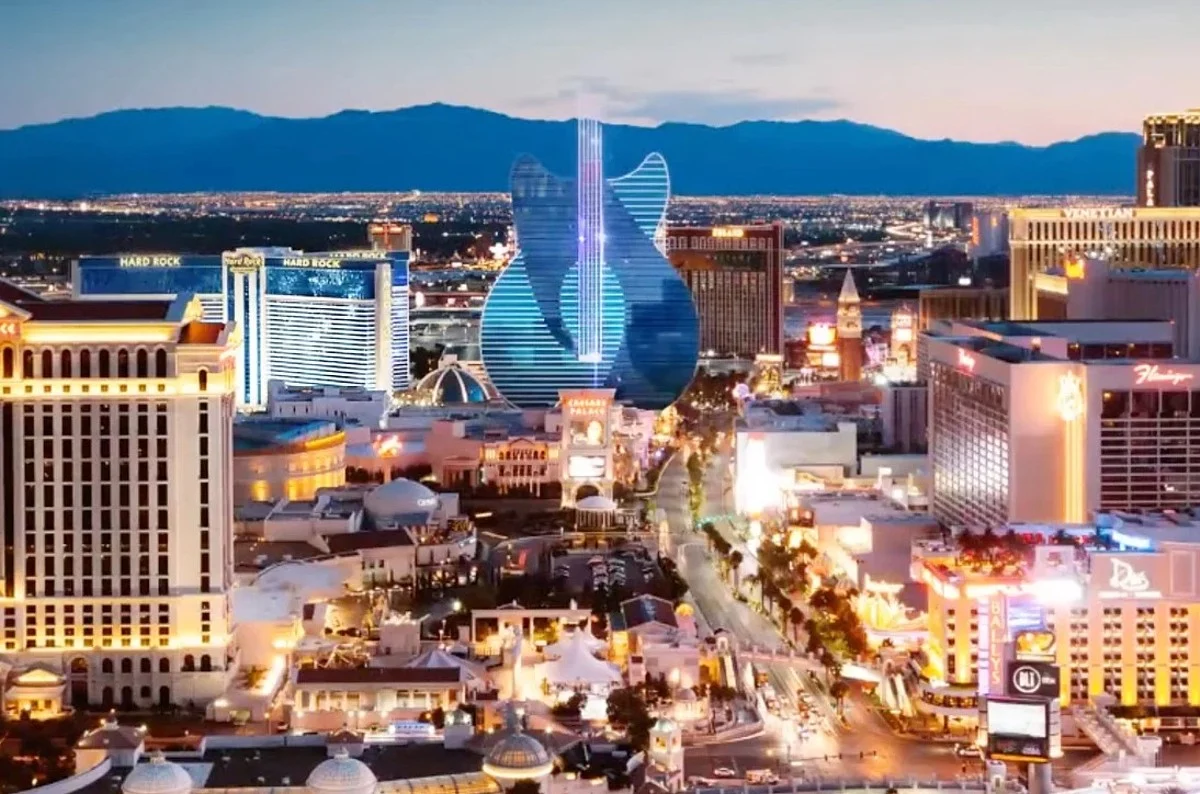 The attention magnet, similar to one built by the Hard Rock at its Hollywood, Fla. location, will feature six light beams that shoot 20K feet into the sky, virtually extending the strings on the guitar's cropped neck. Scheduled to debut in 2025, the 600-room tower will place all adjacent Strip resorts in its shadow.
Hard Rock International, owned by the Seminole Tribe of Florida, purchased the operating rights to The Mirage from MGM Resorts International for $1.1B in a cash deal that closed late in 2022. Casino landlord Vici Properties, which continues to own the land, stated that Hard Rock agreed to an initial annual rent of $90M.
Under the terms of the deal, MGM gets to retain The Mirage name and brand, licensing it to Hard Rock royalty-free for a maximum of three years during the transition. The Seminole Tribe intends to operate The Mirage until 2024, fully debuting its Hard Rock brand, and the guitar tower, a year later.
In December 2022, executives first presented their plans. In addition to the new tower, these include renovating the entire Mirage, including its existing 3,044 hotel rooms. The resort will also have a new theater with nearly 3,000 seats, and new restaurants, shops, and pools.
A construction timeline is scheduled to be released later this year.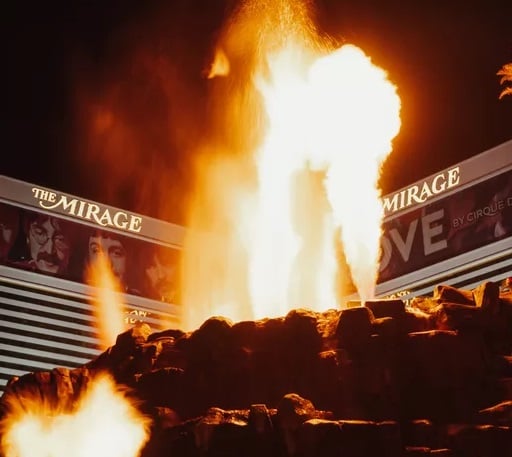 Historic Karma
Though many view the volcano's demolition as an affront to Las Vegas history, the free attraction was part of a long line of historic indignities perpetrated on the same site.
To build the volcano, the last remaining Las Vegas Strip residence — a house owned by former vaudevillian actress Grace Hayes — had to be demolished in 1987, along with a Mobil station built on the site of the Red Rooster, which in 1931, became the first licensed casino to operate on the future Las Vegas Strip.
In other words, the Hard Rock's guitar tower will rise from the ashes of the exact site where the Las Vegas Strip was founded.
Source: casino.org