Posted on: June 16, 2023, 11:45h.
Last updated on: June 16, 2023, 01:09h.
DraftKings (NASDAQ: DKNG) on Friday unveiled a $195 million all-cash offer for PointsBet's (OTC: PBTHF) US unit, topping a $150 million bid submitted by Fanatics a month ago.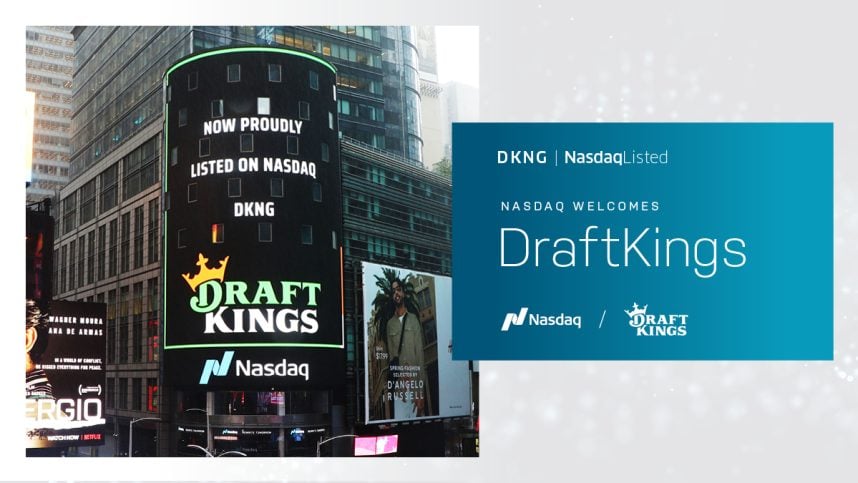 In terms of percentage, the DraftKings proposal bests the Fanatics offer sheet by 30%. The new bid was publicized nine days after eight of the top 10 institutional holders of PointsBet equity, which combine to control 44.58% of the shares outstanding, voted in favor of the Fanatics proposal.
In a letter to PointsBet CEO Sam Swanell and Non-Executive Chairman of the Board Brett Paton, DraftKings CEO Jason Robins highlighted several reasons his company's offer is superior to Fanatics', including the points that the new suitor doesn't need financing to get the deal done, a due diligence window of just three weeks, and the possibility of obtaining state-level regulatory approvals more rapidly than Fanatics.
As a licensed entity in all of the jurisdictions in which you operate the US Business, we believe that we are uniquely positioned to obtain the requisite regulatory approvals on a more expedient timeframe than under your Existing Agreement with Fanatics," wrote Robins. "This higher level of deal certainty and speed to completion will enable PointsBet to return capital to its shareholders more quickly, which represents another reason that our Indicative Offer is superior to your Existing Agreement with Fanatics."
Fanatics was looking to PointsBet's US segment to boost its new entry in the domestic sports betting scene. Conversely, as an established player and the second-largest online sportsbook operator in the country, DraftKings has the luxury of kicking the tires on PointsBet simply to keep it out of the hands of a rival.
Timing of DraftKings' PointsBet US Bid Relevant
The timing of DraftKings' offer for PointBet's domestic operations is pertinent for another reason. The company is slated to hold a special meeting on June 30 at which shareholders were scheduled to vote on the Fanatics bid.
In a Friday letter to shareholders, PointsBet acknowledged receipt of the DraftKings offer, pledging that its board will evaluate that proposal to determine if it truly is superior to the Fanatics pitch.
"It should be noted that the DraftKings Proposal does not constitute a binding offer or commitment on the part of DraftKings to negotiate or execute a definitive agreement and, to this end, there is no guarantee that the DraftKings Proposal will result in a binding definitive agreement," said the Australia-based company in the letter.
There are other potential motivations for DraftKings in bidding for PointsBets US. Namely, the new suitor could be playing the role of spoiler, attempting to delay Fanatics' entry into marquee states while inhibiting its plans to be live in at least a dozen states by the start of football season.
"This suggests to us the deal is likely predicated on impeding the proposed acquisition by Fanatics, thereby slowing Fanatics' product development process and inhibiting access to several key markets (in particular MI & NY)," wrote Stifel analyst Jeffrey Stantial in a note to clients on Friday.
DraftKings has previously played the role of spoiler in sports betting industry consolidation, though at a much different price point. In 2021, after takeover talks between MGM Resorts International (NYSE: MGM) and Entain Plc (OTC: GMVHY) fizzled, DraftKings emerged with two offers for the Ladbrokes owner, the second of which was reportedly around $22 billion, or roughly double what MGM was willing to pay.
Discussions between DraftKings and Entain ultimately collapsed, but there was speculation in the analyst community that the former merely bid for Entain not with the intent of seeing a deal through, but rather to keep rivals away.
PointsBet Deal Wouldn't Harm DraftKings' Profitability Path
While DraftKings investors may have short-term enthusiasm for keeping PointsBet US out of the hands of a competitor, their priority is seeing the company turn profitable. In a statement announcing the offer, DraftKings CFO Jason Park said acquiring PointsBet won't impede the buyer's efforts to generate positive earnings before interest, taxes, depreciation, and amortization (EBITDA) in 2024, and that the transaction could be accretive to earnings the following year.
It remains to be seen how Fanatics will proceed following the latest move by DraftKings. For more than two years, the company was tied to a slew of sports betting mergers and acquisitions rumors, but never announced a deal prior to PointsBet. Stifel's Stantial believes DraftKings standing in the way of Fanatics acquiring the Aussie firm's domestic operations is validation of Fanatics being a formidable sports betting competitor.
"While we've heard some point to first mover advantage and Fanatics' stated aversion to outsized marketing/promotional spend as complicating the market share outlook for Fanatics, DraftKings' efforts to impede the deal appear to indirectly provide a vote of confidence in Fanatics' potential with the right technology in place, in our view," concluded the analyst.
Source: casino.org