Posted on: June 9, 2023, 03:27h.
Last updated on: June 9, 2023, 03:27h.
EDGE Markets is readying a buy-now-pay-later (BNPL) product with interest-free loans for sports bettors and some gaming industry veterans aren't pleased with the idea.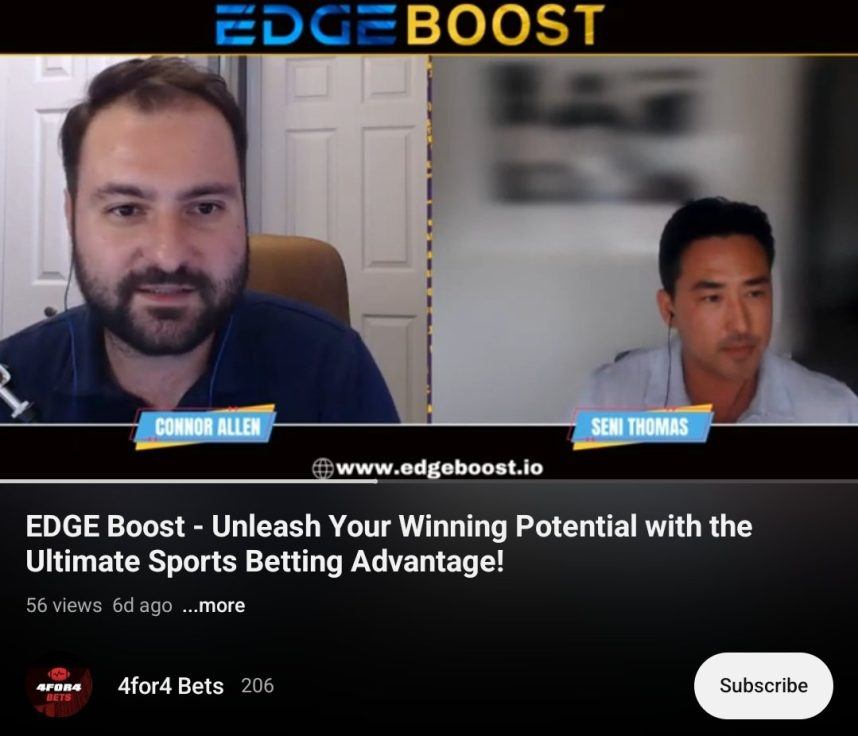 The California-based company is hoping to have EDGE Boost, which features a virtual Visa debit card, operational by the start of the 2023 NFL campaign. On the surface, EDGE Boost's concept could be appealing to a variety of bettors, particularly those in the recreational crowd.
Upon being approved for the debit card, the user then must transfer funds from their bank account, making them eligible to receive to a matching "bonus" up to the amount they deposit. In a hypothetical example, say Client A gets the EDGE Boost debit card and deposits $1,000 in the account. EDGE would extend to Client A another $1,000 in the form of a no interest loan that must be repaid over four weeks.
That could be seen as a unique spin on the bonus/promotional marketing activity that's so pervasive in the regulated US sports betting industry, but there's a significant caveat: Sportsbook operators aren't in the business of lending money and the bonuses they pay out to clients don't need to be repaid.
EDGE Markets Already Encountering Controversy
On its website, EDGE claims the Boost product is supported by any daily fantasy sports (DFS) platform or legal US sportsbook. Assuming that's accurate, it's likely essential to the fortunes of the company.
Join EDGE Boost and we will match deposits to leading sportsbooks so that you can bet with more and amplify your wins!," according to the company. "At any time, you can repay the balance early with a fee to gain access to your full Boost balance. Every time you repay early, your available Advance Limit will increase."
However, as Sports Handle reported, EDGE recently drew the ire of sportsbook operators as the company was supposedly using 18 gaming firms' logos on its website without permission. Those markings have since been removed and a YouTube interview with CEO Seni Thomas promoting EDGE Boost is marked as "private."
FanDuel and Fanatics were among the operators to express displeasure about EDGE's use of their corporate logos with the latter stating it has no plans to work with the company.
San Francisco-based venture capital firm Bullpen Capital is one of EDGE Boost's financial backers. That company was an early investor in FanDuel and holds stakes in other gaming entities, including Jackpocket and Swish Analytics.
The controversy doesn't end there. Industry veterans and those with common sense believe that the cornerstone of responsible wagering is the bettor only wagering an amount he or she can afford to lose. Experts believe EDGE Boost encourages the opposite, providing more capital to novice bettors and potentially paving the way to financial and betting problems.
For its part, EDGE partners with BetBlock and the National Council on Problem Gaming (NCPG).
EDGE Boost Details
In an interview with 4for4 Fantasy Football's Connor Allen, Thomas draws parallels between EDGE Boost and traditional BNPL companies such as Affirm and Klarna as well as the popular investing app Robinhood.
"Just like Afterpay and Affirm, you pay back principal — basically what we gave you — over four weeks. There's no interest, no fees," said Thomas.
That begs the question "How does EDGE Boost make money?"
"We make 2% per transaction on the transaction fees that Visa pays us," Thomas noted in the interview. "If the user puts in $100 and we put in $100, we're actually making 4% on our money."
The EDGE chief executive officer noted the company can generate 48% return on invested capital annually using the aforementioned model.
In order to garner those fees, EDGE must be officially partnered with Visa (or Mastercard) — a status the company has yet to attain — but Thomas added his company is participating in Visa's Fintech Fast Track program.
That platform is designed "to help fintech and crypto companies bring new payments solutions to market," according to Visa.
Source: casino.org