Posted on: June 27, 2023, 09:58h.
Last updated on: June 27, 2023, 09:58h.
In what might be the final salvo in the battle for PointsBet's (OTC: PBTHF) US operations, the Australian gaming company told investors they should vote in favor of Fanatics' revised $225 million takeover offer.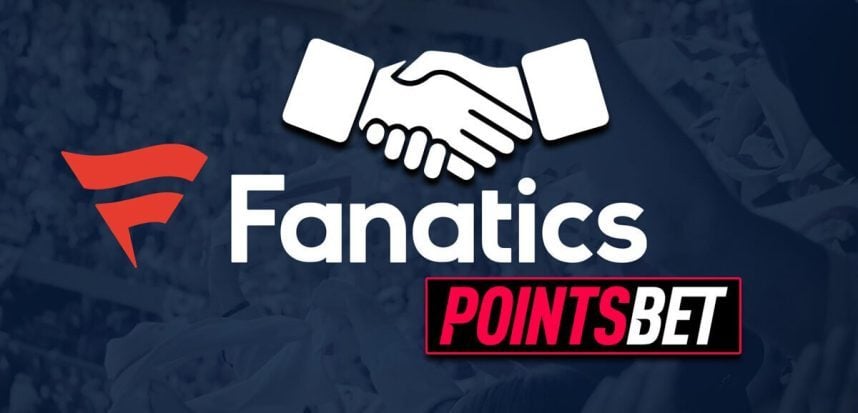 That's 50% higher than the suitor's original bid and $40 million more than DraftKings (NASDAQ: DKNG) recently offered. PointsBet shareholders are scheduled to vote on the deal Friday.
DraftKings was unable to finalise a binding offer by 6pm (Melbourne time) Tuesday 27 June 2023 and accordingly the Board has determined that the FBG Transaction, as improved by the above-stated amendment, is superior in terms of both pricing and certainty of being able to complete on a timely basis," according to a statement issued by PointsBet.
The Melbourne-based company said its board continues to unanimously recommend to investors that they approve a transaction with Fantaics. Earlier today, PointsBet requested that the Australia Securites Exchange (ASX) halt trading in its stock pending a major news announcement.
Fanatics, PointsBet US Moving Forward
PointsBet noted privately held Fanatics returned to the bargaining table yesterday with its increased bid. The $225 million offer is broken into two parts — $175 million in cash at initial completion of the transaction and the remaining $50 million when the acquisition is finalized. With the higher bid, PointsBet will distribute more cash to investors.
"The Proposed Distribution of capital is expected to be made over two tranches, with each tranche following shortly after each completion payment. The Company will commence the necessary process to facilitate the Proposed Distribution in the coming months, with the first tranche of approximately A$1.00 per share expected to be paid mid-September 2023," according to the seller.
Swift conclusion of the deal could support Fanatics' goal of being live with mobile sports wagering in at least a dozen states by the start of football season. The operator is live in Maryland and Massachusetts with Ohio and Pennsylvania expected to come aboard soon.
However, Fanatics' acquisition of PointsBet US rapidly boosts the number of states in which the operator offers mobile sports betting. Importantly, PointsBet US has a New York license — an attractive attribute because that's the largest state by sports betting handle, the fourth-largest by population and it won't be issuing new sports wagering permits anytime soon.
DraftKings Lost, But May Have Won
PointsBet noted that DraftKings never made a binding offer for its US operations and while the Boston-based company missed out on this deal, it may have won another battle simply by forcing Fanatics to increase its offer.
Such a strategy is common in mergers and acquisitions across all industries. In this case, the speculation may have merit because nearly two years ago, DraftKings and Fanatics almost merged, but Fanatics CEO Michael Rubin pulled the plug late in the negotiations.
There's talk that DraftKings CEO Jason Robins wasn't pleased that those talks collapsed and that his company's bid for PointsBet US was no more than a ploy to irritate Fanatics and force it to increase its offer.
DraftKings didn't speak directly to that point, but the above may be more than conjecture because the company didn't need PointsBet US for licensing or market share purposes.
Source: casino.org