Posted on: March 6, 2023, 01:41h.
Last updated on: March 6, 2023, 01:55h.
Florida Gov. Ron DeSantis (R) has not officially declared his candidacy for the 2024 US presidential election, but a scheduled trip to the perennial swing state of Nevada could be a major tell that he will indeed seek the nation's highest public office.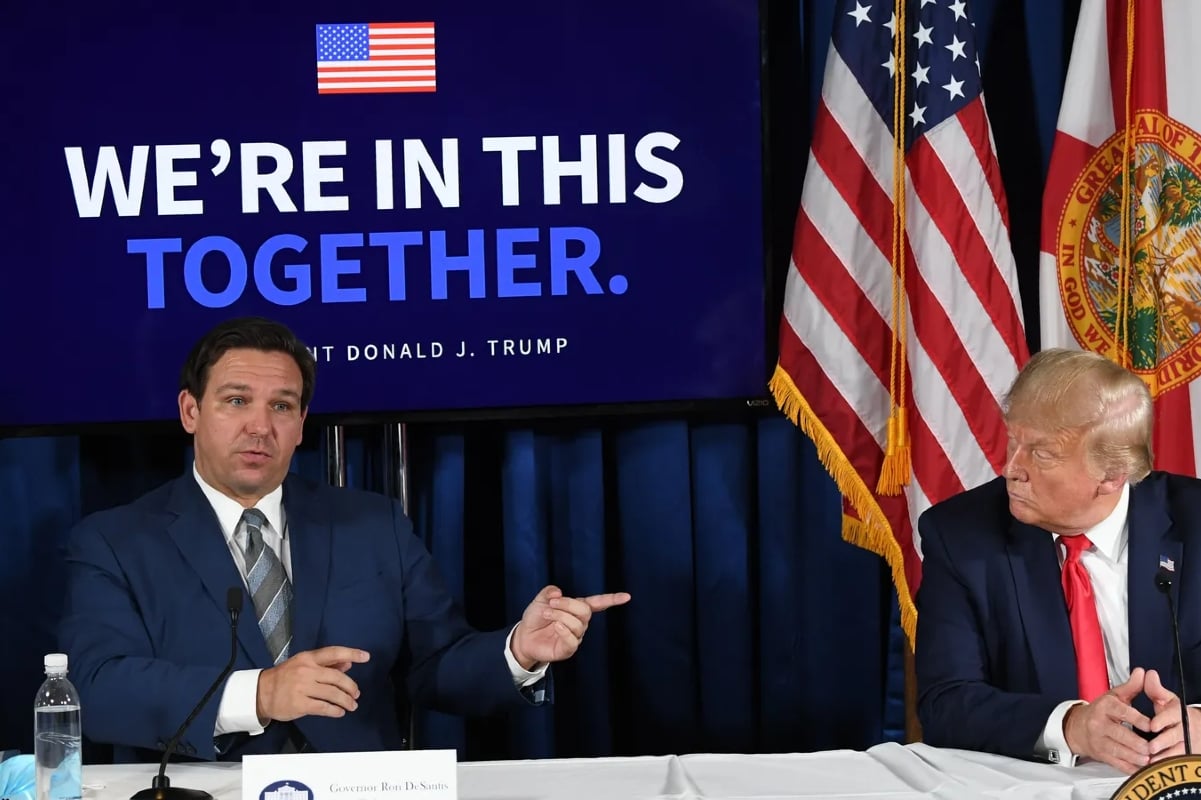 DeSantis, who was sworn in for his second term as governor of the Sunshine State in January, plans to visit Las Vegas this weekend. The rising star in the Republican Party is scheduled to speak on Saturday, March 11, at an event hosted by the Nevada Republican Party. The location of the gathering has not yet been publicly revealed.
Nevada is typically among the first states to hold their presidential primaries. Nevada Republican Party Executive Director Alida Benson told the Las Vegas Review-Journal that any person with presidential aspirations is smart to visit the state as early as possible to begin building their campaigns.
We're an early [primary] state," Benson explained. "We're one of the first four states so anybody who's even thinking about running tends to come out to Nevada."
DeSantis is also scheduled to visit California and Iowa, the latter being a traditional early caucus state for the GOP. While crisscrossing the nation, the governor plans to promote his new book, "The Courage to be Free: Florida's Blueprint for American's Revival."
DeSantis last visited Nevada in April 2022 to campaign for fellow Republican Adam Laxalt in his bid for US Senate. Laxalt, Nevada's former attorney general, was narrowly defeated by Democratic incumbent Sen. Catherine Cortez Masto.
Expected Front-Runner
Former President Donald Trump is mounting yet another White House run, his fourth since 2012. The 45th president of the United States hopes to win a second four-year term in 2024.
Many Republicans, however, want to move forward with a new party leader, and DeSantis is seen as the front-runner for that role. But as of this week, Trump remains the betting favorite on PredictIt to secure the GOP's presidential nomination in two years.
PredictIt bettors give Trump a 40% chance of being the Republican Party's presidential nominee. But DeSantis is a close second at 38% despite not formally announcing his intent to run.
Nikki Haley, the former South Carolina governor and US Ambassador to the United Nations is next at implied odds of just 8%. Haley last month announced her 2024 presidential campaign.
Biden Comeback
PredictIt's market for the outright winner of the 2024 US presidential election flips DeSantis above Trump, with sitting President Joe Biden the overall betting favorite.
Biden's shares of winning the 2024 election are trading at 37 cents. DeSantis is next at 28 cents, and Trump is third at a quarter.
VP Kamala Harris is fourth at seven cents, and California Democratic Gov. Gavin Newsom is fifth at six cents. Transportation Secretary Pete Buttigieg, facing a myriad of troubles in his current role, is the only other name with a meaningful share price at three pennies.
As recently as last fall, Biden was considered a longshot to seek another four years in the Oval Office. But the 80-year-old's odds of running again have shortened significantly in recent months.
In 2022, PredictIt bettors had Biden with an implied chance of less than 40% of being the Democrats' 2024 presidential nominee. This week, those shares are trading at 62 cents.
Source: casino.org