Posted on: July 27, 2023, 09:18h.
Last updated on: July 27, 2023, 11:50h.
Bipartisan federal legislation expected to be introduced in the U.S. Senate will seek to require hotels and casinos to include resort fees in their advertised nightly rates, something many consumers and President Joe Biden have been calling for.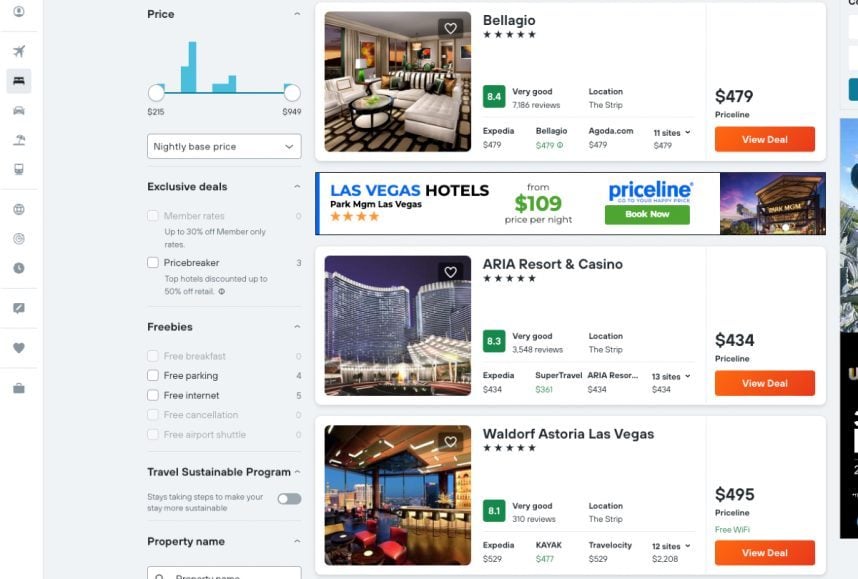 In the gaming industry, casino resorts often tack on nightly resort fees at the end of the booking process. The nightly add-on charges cover such "luxuries" as complimentary Wi-Fi, local calling, a daily newspaper, fitness center access, and boarding pass printing. On the Las Vegas Strip, resort fees range as high as $45 a night, plus tax.
The Hotel Fees Transparency Act, authored by Sens. Amy Klobuchar (D-Minnesota) and Jerry Moran (R-Kansas), would establish federal guidelines requiring hotels, short-term rentals, and other lodging establishments to clearly display the true final rate of the occupancy inclusive of all fees before taxes.
Too often, Americans making reservations online are being met with hidden fees that make it difficult to compare prices and understand the true cost of an overnight stay," the senators said in a joint statement. "This bipartisan legislation would help improve transparency so that travelers can make informed decisions."
Biden during his State of the Union address in February singled out resort fees, saying his administration would make it a point to "ban surprise resort fees."
$3B in Resort Fees
Last year, hotels and resorts collected more than $3 billion in resort fees. That's according to Consumer Reports, a nonprofit consumer advocacy group that performs independent product testing and consumer-oriented research.
Resort fees, opponents to the charges say, often result in a consumer paying significantly more for an overnight stay than they planned.
A stay in Las Vegas this weekend from Friday through Sunday on the travel metasearch engine Kayak shows a king guest room available at the off-Strip Westgate for $372 a night. But after clicking through and entering guest details and a credit card, the total stay comes to $911.77.
The nightly rate ballooned from $372 to $455.88 after the casino's resort fee and the 13.38% room tax is included.
Resort fee critics say while such charges were once exclusive to true resorts that do offer atypical amenities, the practice has spread to run-of-the-mill hotels and motels, as those properties seek to keep their upfront prices low on booking sites like Kayak and Expedia.
"Essentially, it's just a way for the hotel to pad their bottom line and to make their pricing seem lower than they actually are. Unfortunately, like a virus, it's spread from true hotel resorts to almost anywhere," Clint Henderson, managing editor at The Points Guy, told NBC News.
Industry Defense
The American Gaming Association (AGA), which lobbies on behalf of commercial and tribal casinos in the nation's capital, says resort fees allow consumers to understand what the resort offers. Eliminating such fees or requiring them to be included in the upfront advertised price, the trade group says, "could lead to consumers making assumptions about what services and amenities would be available."
We continue to maintain that resort fees provide value," said Alex Costello, the AGA's vice president of government relations. "We believe that these should remain and that this is a problem that doesn't need to be solved."
Neither Klobuchar nor Moran have said when they might formally introduce the Hotel Fees Transparency Act to Congress. Similar federal legislation was introduced in previous Congresses, but no floor votes have occurred.
Source: casino.org