Posted on: June 2, 2023, 05:14h.
Last updated on: June 2, 2023, 05:14h.
Thailand isn't yet home to casino resorts, but that could change and some operators are looking to get a head start on that shift. Galaxy Entertainment and MGM Resorts International (NYSE: MGM) are rumored to be part of that group.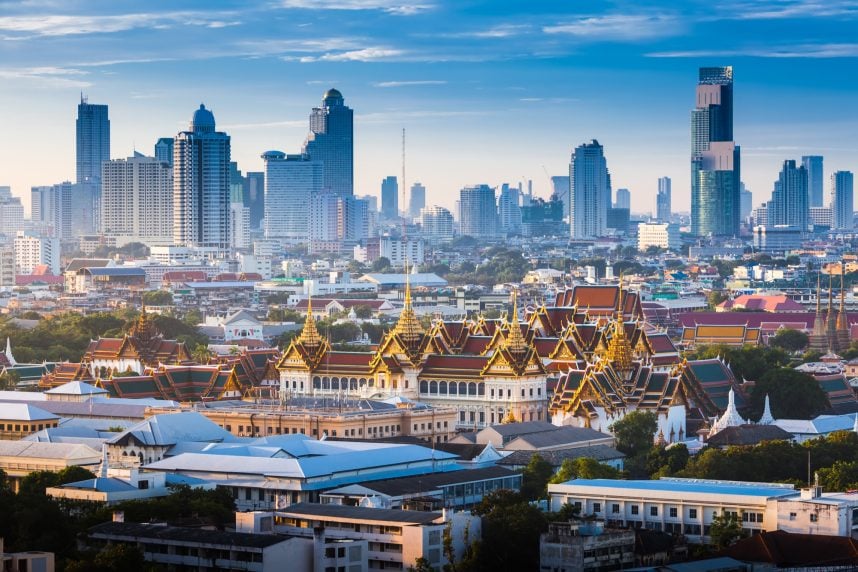 Citing unidentified sources with knowledge of the matter, Bloomberg reported that both gaming companies have set up offices in the Southeast Asian country and that the Bellagio operator was part of a group that held discussions with a committee in the Thai parliament tasked with working on gaming framework in the prior legislative session.
By market share, Galaxy is one of the largest concessionaires in Macau while MGM is the biggest operator on the Las Vegas Strip.
News of Galaxy and MGM eyeing Thailand emerged just days after Las Vegas Sands (NYSE: LVS) reiterated its interest in the country while acknowledging establishing integrated resorts there is a long-term process. However, some Thai policymakers believe it's possible gaming guidelines could be established within a year, potentially setting the stage for the first casino hotels to open there in 2030. That's the year in which MGM is schedule to open its integrated resort in Osaka.
Thailand Likely to Attract More Casino Giants
With its reputation for attracting Chinese and other tourists from the Asia-Pacific region as well scores of visitors from the West, Thailand could be the next great frontier in the region's gaming scene if decides to embrace integrated resorts.
The allure of Thailand is heightened by the fact that China wants to Macau operators to pivot away from a dependence on gaming and focus on more entertainment and luring business travelers. It's also possible Thailand will approve multiple gaming venues, indicating other operators are likely to evaluate the country.
Owing to established footprints in the region, that group could include Genting, Melco Resorts & Entertainment and Wynn Resorts, though those companies haven't publicly said they're evaluating Thailand.
With some analysts predicting Thai casino resorts could pilfer revenue from Malaysia and Singapore rivals, it's possible the field of bidders for licenses in Thailand will be broad and chock full of familiar names.
Galaxy Eyeing UAE, Too
The sources cited by Bloomberg added that Galaxy also established an office in the United Arab Emirates (UAE) to prepare for potential broader legalization of casino gaming there. Galaxy eyeing other jurisdictions makes sense because the company's entire portfolio is comprised of Macau venues.
Like Thailand, the UAE is seen as a next great frontier for global gaming expansion. In the case of the latter, it could be bigger than Singapore in gross gaming revenue (GGR) terms, according to some analysts' forecasts.
Currently, Wynn has the inside track there as its Wynn Al Marjan Island — located an hour away from Dubai — is slated to open in early 2027 with expectations the venue could eventually generate up to $600 million in earnings before interest, taxes, depreciation, and amortization (EBITDA).
Source: casino.org