Posted on: June 19, 2023, 06:09h.
Last updated on: June 19, 2023, 06:09h.
A DraftKings Casino player in New Jersey hit a progressive jackpot of $3.29M last week. It is a record payout for the company.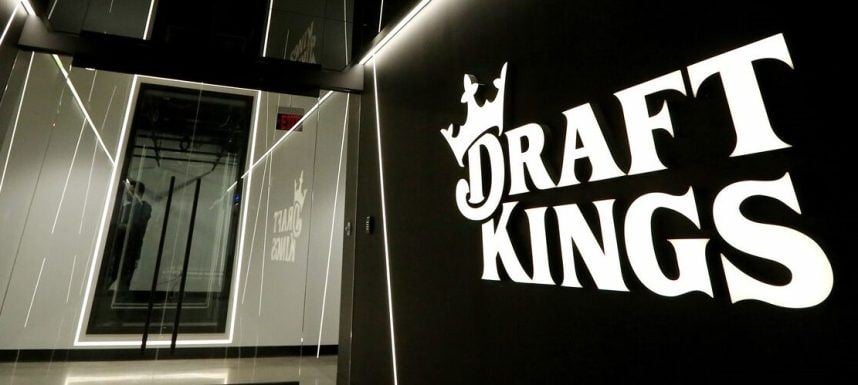 On Tuesday night, the mystery player made a $0.10 bet on an Ancient Fortunes: Zeus game.
The online game is made by Microgaming. The company is a privately-held gambling software enterprise based in the United Kingdom's Isle of Man
Tuesday's win surpasses the prior DraftKings record jackpot won in April. That player was paid $1.97 million. The visitor made a $0.10 bet on an Extra Chilli Megaways game.
Second Win
Less than 24 hours after Tuesday's newest record-breaking win, another player won $1.44M. That player made a $0.10 bet on a 12 Western Horseshoes game.
Crowning two millionaires in 24 hours was a monumental week for DraftKings Casino," Jason March, vice president of DraftKings' iGaming marketing and operations unit, said in a recent statement.
"The ability to give our customers the chance to win a big progressive jackpot on over 100 games makes me so proud of our product," March added.
As of last week, DraftKings Casino's total progressive jackpot payouts in New Jersey came to $13.49M since the offering's launch.
New Roulette Game
DraftKings' also recently launched its Auto American Live Roulette. The game is similar to stadium roulette played at brick-and-mortar gaming properties.
Auto American Live Roulette is played on an automatic roulette wheel. It operates 24/7 and has a backup wheel, so there is continuous action, the company explained in a statement.
Currently, DraftKings Auto American Live Roulette is offered only to eligible DraftKings Casino customers in New Jersey, according to the statement.
But soon the company will provide the new game and additional offerings in other select locations.
DraftKings recently debuted an online casino game called "Hart-Race Hold'em." The game is a new spin on Texas hold'em.
DraftKings Casino is now live in five states. It launched in 2018.
Las Vegas Office
Also, in March DraftKings presented its new office in southwest Las Vegas. The 90,000-square-foot space is located in a four-story structure at the UnCommons complex.
More than 1,000 workers will be housed at the DraftKings office. That makes it the company's second largest office in the U.S. after the Boston office.
The Las Vegas office has more than 130 sports trading desks. It also includes multimedia walls and stadium-style seating.
Workers have access to a 7,500-square-foot cafeteria and event space. Employees also can be taught games in a casino training pit.
At the new complex, company employees can also enjoy a 500-square-foot interactive putt-view putting green, private and public outdoor spaces, and specialized rooms for mothers and children.
The company's new office is located in Matter Real Estate Group's UnCommons complex. The 40-acre, $850 million workplace and mixed-use community is now under construction.
Offices and retail spaces are in the process of opening. A second phase will open soon.
Source: casino.org