Posted on: May 31, 2023, 11:03h.
Last updated on: May 31, 2023, 11:12h.
Zac Aynsley, a British fitness model, bodybuilder and exercise instructor, won $354,742 earlier this week at a Las Vegas casino. He is better known as "Mr. Biceps."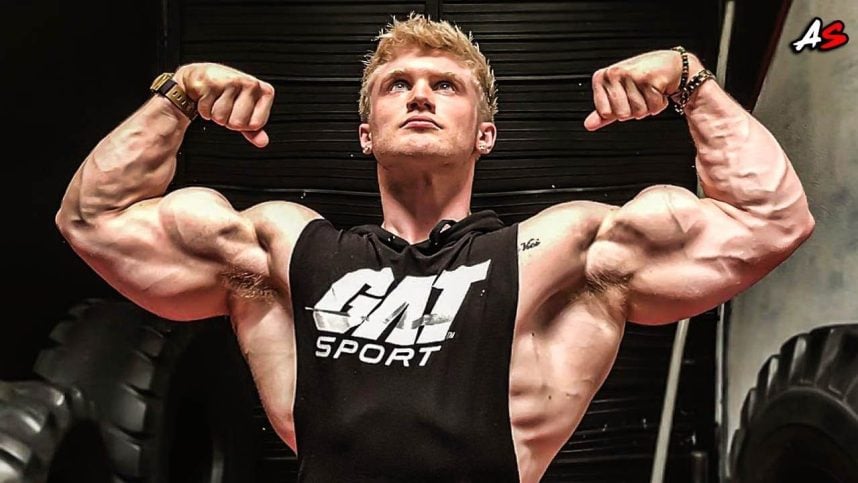 He won the jackpot while playing Crazy 4 Poker at Planet Hollywood Resort and Casino on Monday.
The 29-year-old was playing the table game for about an hour, and then won a mega progressive jackpot with a royal flush.
It turns out that Monday's game was the first time he had played poker on a casino floor. He celebrated after winning the jackpot.
Aynsley is expected to invest some of the money and share the balance of his winnings with his family.
He was visiting Las Vegas on a vacation with friends. He decided to stop off at the Caesars Entertainment property.
Aynsley later revealed that his positive outlook helped him win the jackpot, according to a statement from Caesars Entertainment.
God works in mysterious yet beautiful ways," Aynsley said in an Instagram post.
Battled Depression as Teen
He did not always have a positive attitude toward life. Aynsley battled obesity, loneliness, and low self-esteem as a teenager, according to Essentially Sports, a website that covers athletics and athletes.
He was frequently bullied in his younger days, and even contemplated suicide as a child, the report revealed.
He made it through those years by playing Minecraft, a video game. As he grew older, Aynsley discovered the world of physical fitness and body conditioning.
He now stands at 6 feet tall and weighs about 195 pounds. He is a fitness influencer with 1.4 million followers on Instagram.
Mystery Players Win Jackpots
Last Thursday, a mystery player won $315,515 while playing Blazing 7s Blackjack, also at Planet Hollywood Resort and Casino in Las Vegas. The person won with a mega jackpot.
The unidentified player plans to buy a new car with some of the winnings.
On Sunday, another player won $79,008 at Arizona Charlie's Boulder casino, located on Boulder Highway in Las Vegas.
The lucky local player won the money after he made a $1 wager while playing Dollar Storm at the Golden Entertainment property. He won on a super grand jackpot.
Texas $280K Slot Win
Last week, Comanche War Pony Casino, located in Devol, Okla., reported that a Wichita Falls, Texas, resident won more than $280,000 on a slot machine.
The unnamed winner bet $10 before collecting his jackpot, according to Texas TV station KAUZ. The property is owned by Comanche Nation Entertainment.
Source: casino.org