Posted on: February 28, 2023, 06:05h.
Last updated on: February 28, 2023, 06:05h.
Tourism is still down about 4% from pre-pandemic levels, but continuing to recover steadily, according to the Las Vegas Convention and Visitors Authority (LVCVA)'s most recent monthly report. And the revenue is completely back for Sin City's resorts.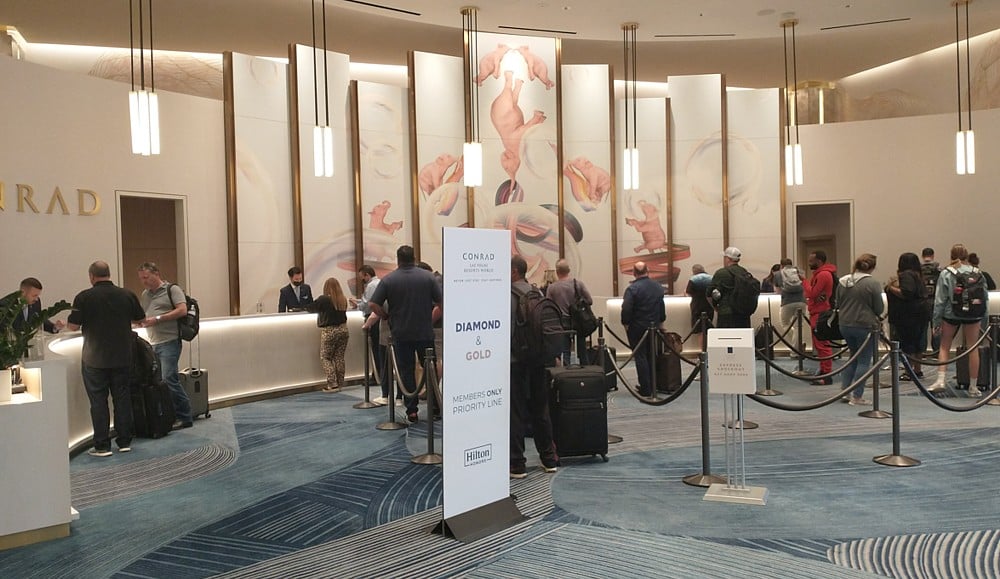 Hotel occupancy last month (79.1%) still lagged behind January 2019 (83.5%), but was 19.8% more than January 2022. This tracks with visitation last month, which LVCVA reported at 3.3M, or 4% shy of January 2019, but 32.3% more than in January 2022.
And weekend occupancy rates were almost fully back to pre-pandemic levels, coming in at 88.4% vs. 88.8% in January 2019 and 74.6% last January. Where Las Vegas had the most trouble drawing occupants was midweek. They were only 75.2% full versus 82.1% full in January 2019, and 52% full last January.
Though nearly every tourism metric measured by the LVCVA for January 2023 was lower than pre-pandemic January 2019, all were much higher than last January — most by double-digit percentages.
Back in the Money
The great news for resorts is that, though they're still booking fewer rooms, they're making more doing it. LVCVA's statistics show Las Vegas room prices averaged $191.62 in January 2023 — with Strip rooms up 33.7% to $205.70 and downtown Las Vegas rooms up 15.1% to $103.58.
That's 32% higher than last January and 22.4% higher than the pre-pandemic January 2019.
But the key metric is known as RevPAR (revenue per available room). Assessing a property's ability to fill its available rooms at an average rate, that's up 15.3% over 2019 and 76% over January 2022.
Actually, revenue is actually up much more than that. A survey of 94 Las Vegas hotels in 2023 conducted by lasvegasjaunt.com found an average of $33.64 in resort fees per hotel, a 5.5% increase over last year. With tax, that's $38 extra per night.
"With strong weekends and rebounding attendance for conventions, including the citywide tradeshows of CES, World of Concrete and the SHOT (Shooting, Hunting, Outdoors Trade) show, Las Vegas hosted an estimated 3.3 million visitors in January, well ahead of the lingering pandemic-suppressed volumes of January 2022," Kevin Bagger, vice president of the LVCVA Research Center, said in his report.
Good January For Strip
The good January enjoyed the Strip's resorts was echoed in other metrics as well. Late Monday, the Clark County Department of Aviation reported that 4.4M passengers used Harry Reid International Airport, about 20K more than in December 2022. And Strip casinos won $713M from gamblers last month, after setting a record last December 2022 of $814M.
Source: casino.org