Posted on: May 24, 2023, 06:40h.
Last updated on: May 24, 2023, 06:44h.
An unidentified man was sought late this week by Las Vegas Metropolitan Police Department (LVMPD) detectives for questioning about a weekend shooting that injured two men near Las Vegas Boulevard.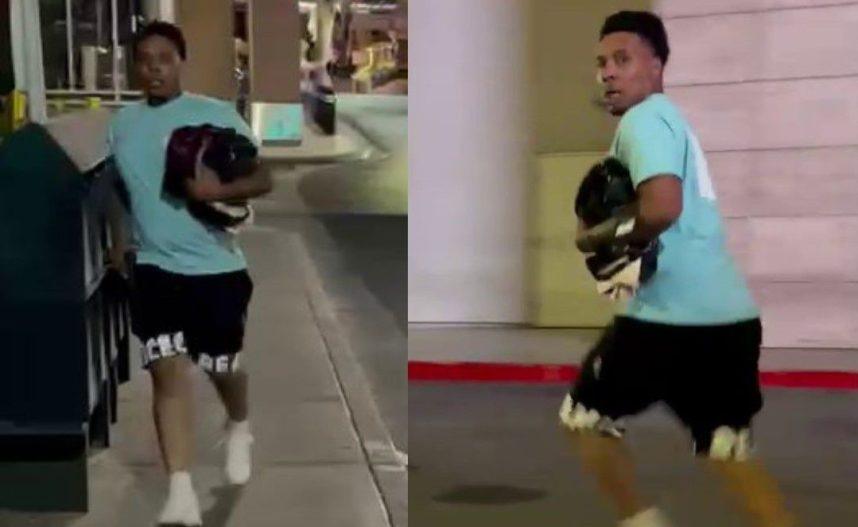 One of the wounded men was rushed by ambulance to University Medical Center on Saturday night. It was unclear what was the extent of his injures, but it is believed he underwent medical treatment at the hospital.
Updated information on his condition was not immediately available on Wednesday.
A second victim was also wounded by a bullet. He drove himself to a local hospital.
He could speak with police officers a short time after getting injured, suggesting he was less seriously hurt than the first victim.
Officers likely asked him for details about the argument among the men and facts about the shootings.
Started as Dispute
The gunfire took place at about 9:52 p.m. near the intersection of Spring Mountain Road and Las Vegas Boulevard. The crime scene is a short distance from Treasure Island & Casino.
It appears that the two men initially got into a dispute with the suspect. Tensions escalated and the suspect then displayed a handgun.
He shot each of the victims and fled from the Strip, according to initial information provided from the LVMPD's patrol division.
It is unclear what led the men to get into the argument, Las Vegas TV station KVVU reported over the weekend. It was also unclear if the two men knew the shooter before the violence broke out.
On Sunday, LVMPD officers posted photos on Twitter of the suspect.
Officers are asking the help of the public in identifying the suspect and help on gathering evidence on the shooting.
The case was taken over by LVMPD Convention Center patrol detectives. Detectives searched the area around the shooting for physical evidence and possible witnesses.
Police did not release the names nor ages of either of the victims.
Description Released
The suspect is a man. He was wearing a teal shirt, white sneakers and black shorts at the time of the shooting, according to the Las Vegas Review Journal. Teal is a shade of greenish blue.
The suspect was last seen heading west on the north side of Spring Mountain Road.
He was spotted near an RTC bus stop in front of a Neiman Marcus store at the Fashion Show mall, the Review Journal reported. The mall is located about a mile from the crime scene.
The suspect did not appear to have suffered injuries during the confrontation. There is no indication police are seeking additional suspects in the case.
Source: casino.org