Posted on: February 15, 2023, 04:22h.
Last updated on: February 15, 2023, 05:07h.
Nathan Chasing Horse is facing another charge in a widespread sex crimes investigation. The "Dances with Wolves" actor and reputed cult leader is the subject of an additional warrant for aggravated sexual assault of a child, according to Las Vegas TV station KLAS.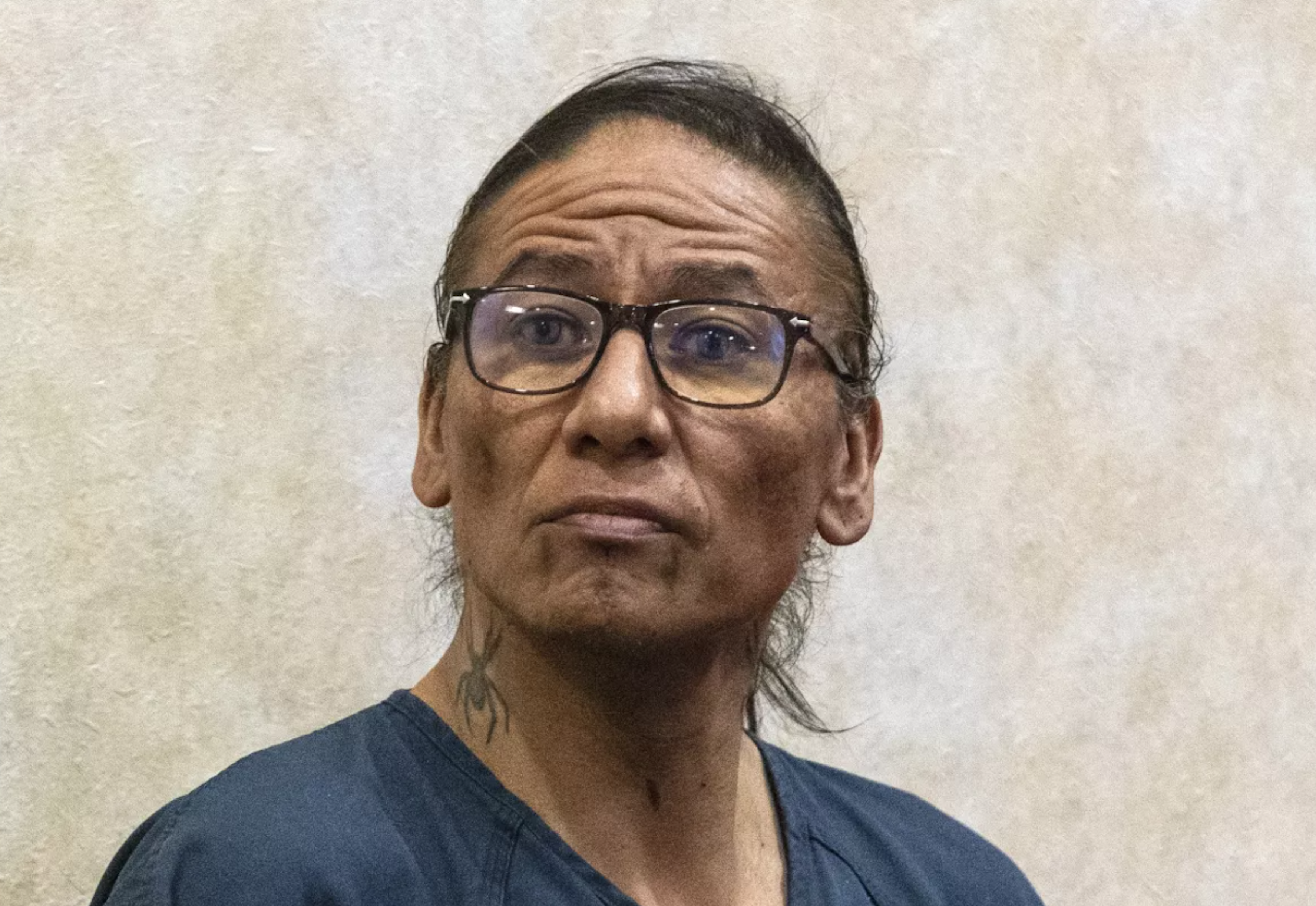 The warrant was approved on Friday. It comes from Montana's Fort Peck Tribal Court. The 2005 case involves an attack on 13-year-old and 15-year-old girls, police told the media.
Chasing Horse is currently in the Clark County Detention Center. His bail was set at $300K. He is scheduled to appear in North Las Vegas Justice Court on February 22.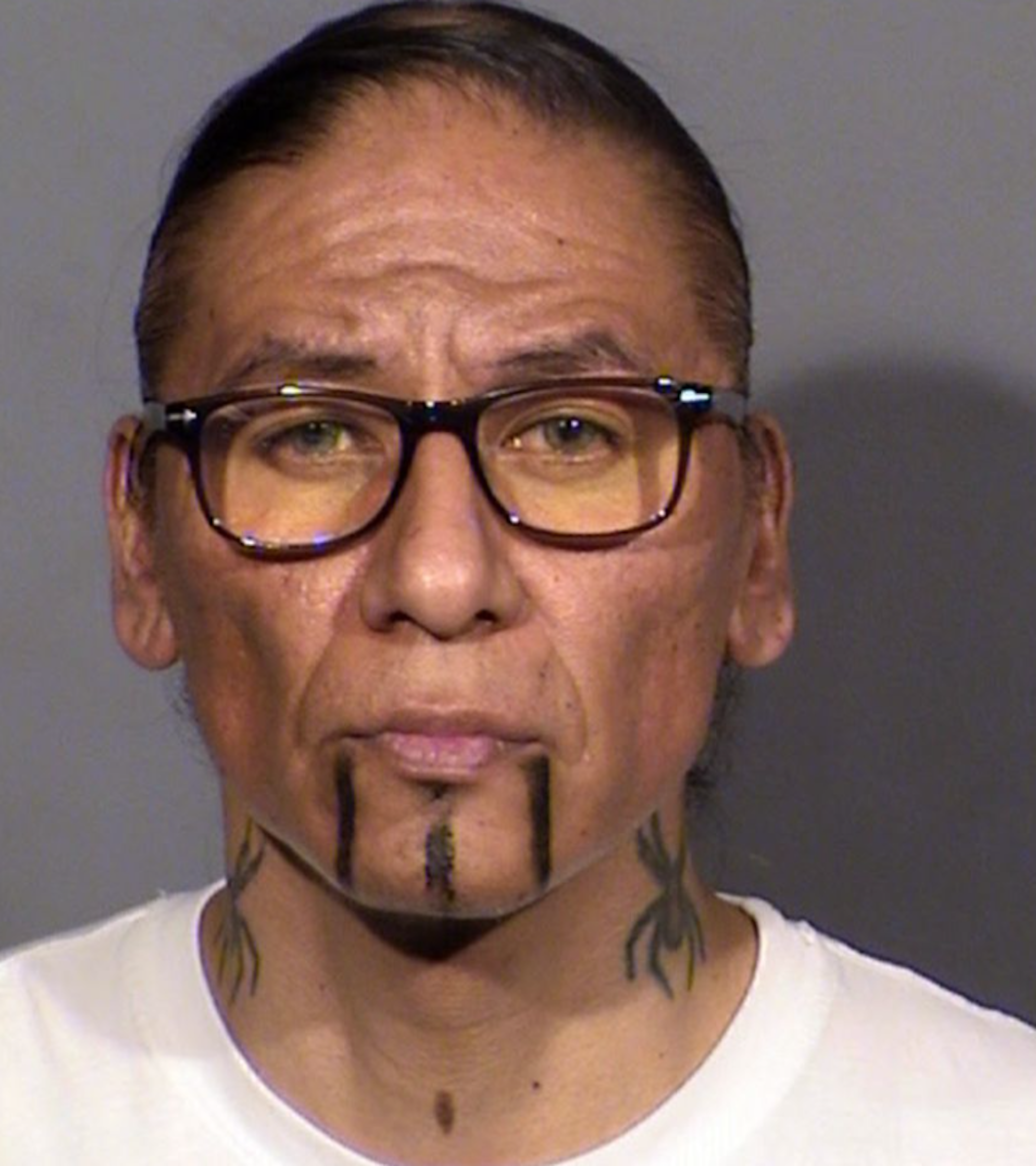 Fort Peck Tribes Department of Law & Justice Supervisory Criminal Investigator Kenny Trottier said statutory rape and rape allegations were also submitted to the Montana US Attorney's Office and Fort Peck Tribal Court. Both offices declined to prosecute the cases because of insufficient evidence, Trottier said.
Chasing Horse also faces two federal counts of sexual exploitation of children and one charge of possession of child pornography. Those cases stem from Nevada incidents.
Charges Against Chasing Horse
Chasing Horse, 46, was first arrested on January 31 in North Las Vegas. Current North Las Vegas Justice Court charges against him include sexual assault against a child, sexual assault, four counts of sex trafficking of an adult, child abuse or neglect, and possession of pornography depicting a victim under the age of 16.
In Canada, he was charged with sexual assault, KLAS reported. The victim is a woman who said she was sexually assaulted several times, police said. Additional victims and witnesses have given statements to Canada's Tsuut'ina Nation Police Service. The statements led to further investigations.
Alleged Cop Killer Faces Possible Death Sentence
The man accused of fatally shooting Las Vegas Metropolitan Police Department Officer Truong Thai may face the death penalty.
Last week, Clark County prosecutors submitted a notice of intent to seek the death sentence against the defendant, Tyson Shawn Jordan Hampton, 24.
Hampton was charged with the 49-year-old officer's death on October 13. He faces charges of murder, battery, battery constituting domestic violence, four counts of attempted murder, two counts of assault, and 19 counts of illegally discharging a weapon, the Las Vegas Review-Journal reported.
Thai was responding to a domestic violence complaint on East Flamingo Road. He went up to the car in which Hampton was seated, and after refusing to answer some questions, Hampton allegedly reached for an AK-47 pistol in the car.
A bullet fired from the pistol passed through Thai's bullet-proof vest, police said. Hampton's mother-in-law was also wounded in her leg, KLAS reported.
Hampton, who's being held at the Clark County Detention Center, is scheduled to appear in Las Vegas Court on Thursday. No bail was set as of Wednesday.
Thai was a patrol and training officer. He worked at the LVMPD for 23 years.
Steve Grammas, executive director of the Las Vegas Police Protective Association, agreed that prosecutors should seek the death penalty in the case.
Las Vegas Super Bowl DUI Charges
Las Vegas Metropolitan Police Department officers charged 39 drivers over Super Bowl weekend for intoxicated driving. The arrests occurred during the LVMPD's DUI Blitz, a monthly selective enforcement by the LVMPD.
The officers made 324 motor vehicle stops during the two-day period. In total, officers issued 68 citations. Cops also seized two firearms.
Source: casino.org