Posted on: February 28, 2023, 08:10h.
Last updated on: February 28, 2023, 08:18h.
In Las Vegas, it's not only the casino hotels that have fake Italian streets. One of its private residences has one, too.
The 9,771 square-foot designer mansion at 15 Bright Hollow Court features a fake cobblestone streetscape. It includes fake second-floor balconies, fake storefronts, and fake wine, cheese, and chocolate displays. It even has a fake For Rent ("In Affitto") sign with a fake phone number.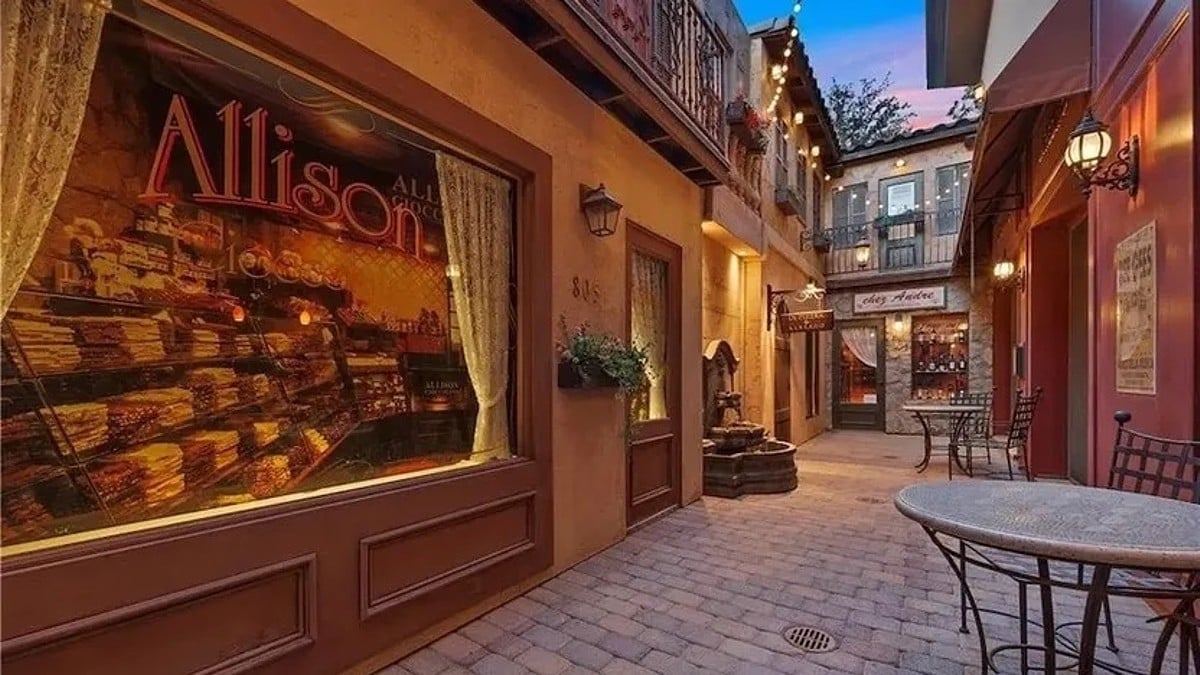 Is this voice inside your head reading this in Robin Leach 's "Lifestyles of the Rich and Famous" narration? Because that's how it was written.
Located inside the double-guard gated community of the Ridges in Summerlin — which until recently was also the home of Carlos Santana — the mansion has six bedrooms, nine bathrooms, an elevator, a basketball court, a gym, a chef's kitchen with a La Cornue stove, a pub with a sprawling bar and kitchenette, a movie theater with reclining seats, and a 600-bottle, temperature-controlled wine room and tasting area.
But it's the outrageous fake street that made this the most popular home on realtor.com last week.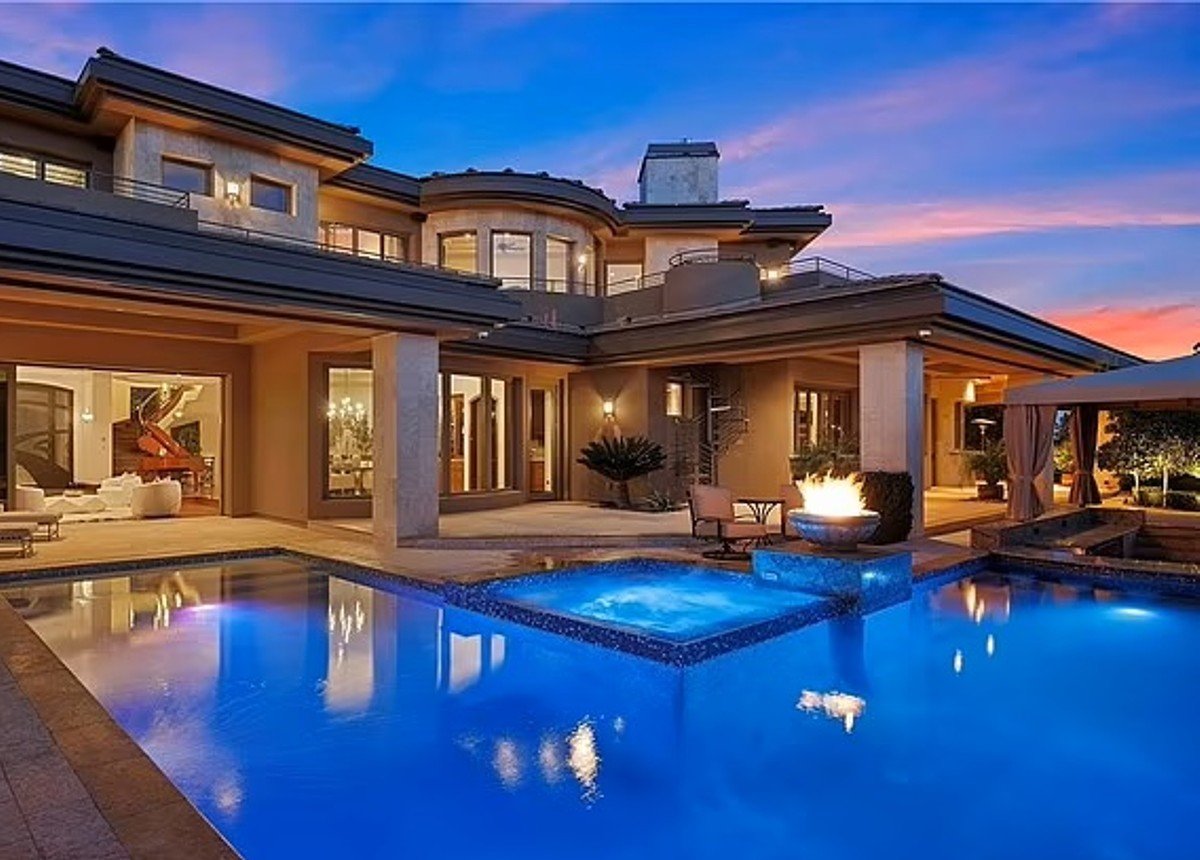 Wildest Italian Souvenir Ever
According to the Las Vegas Review-Journal, neither of the mansion's owners — Lara Stone or her ex-husband, David Stone — are Italian. But they visited several times together and "loved everything about it," she said.
At the suggestion of Stone's mother, interior designer Sharon Kasser, the couple built the outdoor street, along with the house, on an empty lot they purchased for around $1.2M in 2008.
The storefronts are named after the couple's children, and their addresses are their birthdays. The table sits outside of Ristorante Jaredino, named after the couple's son, Jared. The chocolate shop is named Allison Cioccolato, after the couple's daughter. Chez Andre, the wine and cheese shop, was named after their other son.
The Italian street — which is connected to the mansion's backyard by a staircase — only cost about $50K to build, Stone said.
The mansion was listed earlier this month for $6.5M. If that sounds like too much, Zillow estimates that your mortgage would only be $40,722 per month.
Source: casino.org