Posted on: July 26, 2023, 06:36h.
Last updated on: July 26, 2023, 07:13h.
Clark County's October 1 Memorial Committee on Wednesday revealed its top choice for a permanent memorial for the victims of the Las Vegas mass shooting in 2017.
The seven-member committee chose JCJ Architecture's design over five others for the memorial, which is to be erected on two acres of the former Las Vegas Village. That was the site of the Route 91 Harvest Music Festival, which was interrupted by gunfire in what became the deadliest mass shooting in modern US history.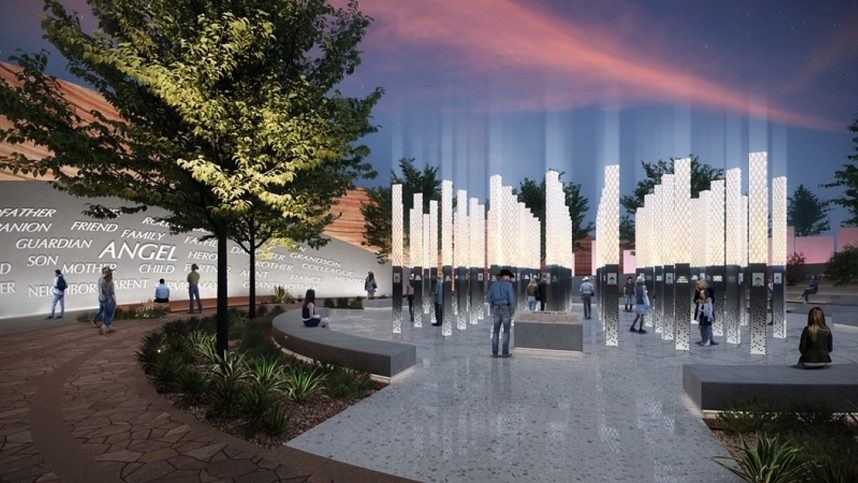 "Forever One" will include a wall inscribed with the names of the victims. The wall will curve around 58 beams, called "candles," representing the victims. The memorial will also include a central "tower of light" and a space for intimate concerts.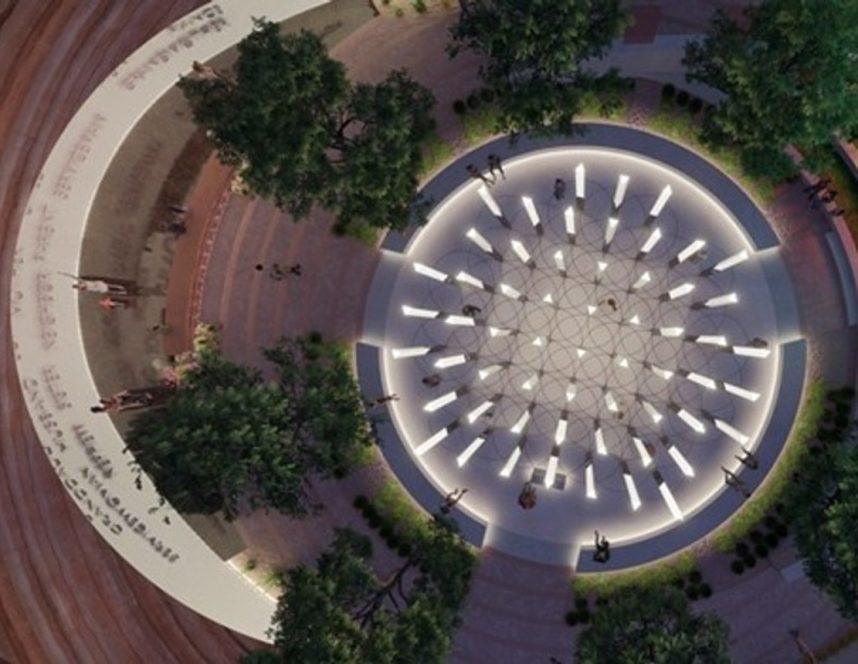 The committee's recommendation for the memorial is scheduled to be presented to the Clark County Commission at a meeting Tuesday, Sept. 5 at 9 a.m. If the commission approves, they will decide the next steps toward building and maintaining the memorial.
According to JCJ's website, "Forever One" will serve "as a place for individuals to reflect, grieve, and remember those who lost their lives," as well as "a place to provide solace and healing for the community while also serving as a reminder of the importance of promoting peace, unity, and the prevention of violence."
JCJ — which has offices in seven US cities, including Las Vegas — wrote that it conducted "listening sessions" with groups that included the families of the 58, survivors, and emergency responders to inform its design.
The committee also chose a backup design from OLIN + Andy Scott, which featured large metal horse statues.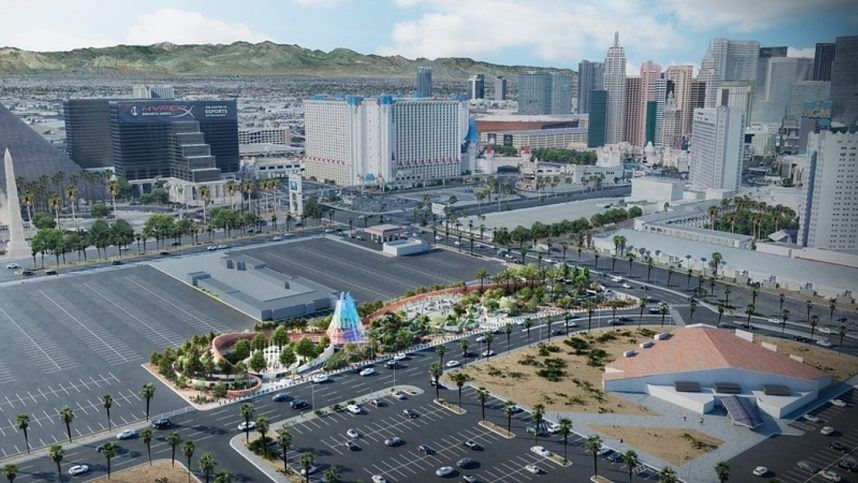 All the contending designs memorialized the 58 victims who died of their gunshot wounds either immediately or in the following few hours. Two additional victims died of their injuries in the following months, however. Though many memorial aspects won't include them, committee chair Tennille Periera told reporters after the meeting that they will be honored within the memorial, according to a report by the Las Vegas Review-Journal.

The memorial will be erected at Reno Avenue and Giles Street, near the Shrine of the Most Holy Redeemer, a Roman Catholic church that became a refuge for victims of the massacre.

In 2022, North Dakota's Three Affiliated Tribes purchased 13 of the 15 acres of the original Las Vegas Village festivals grounds — which had sat unused since the tragedy — for a reported $90M.
Source: casino.org