Posted on: June 16, 2023, 12:46h.
Last updated on: June 16, 2023, 01:02h.
A 40-year-old Las Vegas man remains in custody this week for allegedly fatally shooting another man at the Excalibur Hotel & Casino. The two had fought over a $20 gambling voucher at the Las Vegas Strip property.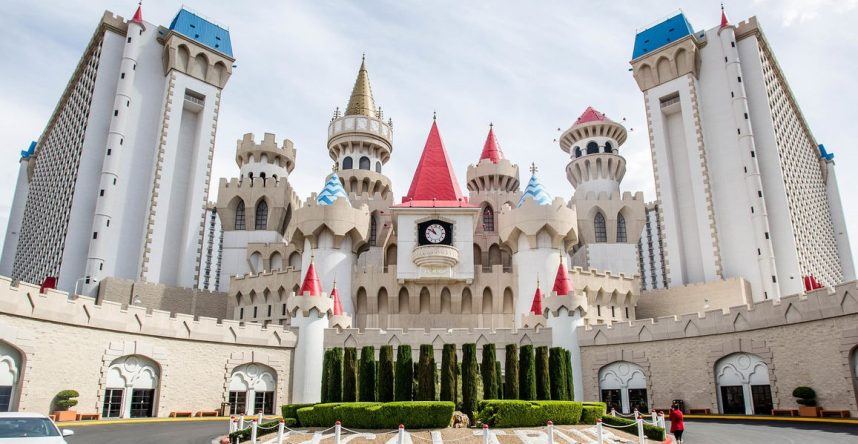 Christopher Mason was arrested on Monday for Saturday's killing of Martell Merrill, 35, in a room at the hotel.
The Clark County coroner's office ruled he was killed by a gunshot wound to the arm and chest, according to the Las Vegas Review-Journal.
Housekeeper Finds Body
An unnamed hotel housekeeper on Sunday saw a blood stain coming from the hotel room into the hallway. She opened the door and spotted Merrill's lifeless body. She quickly called hotel security guards, who alerted the Las Vegas Municipal Police Department (LVMPD).
On Monday, Mason was located by police in Las Vegas' Northwest Valley. He was charged with open murder with a deadly weapon and has been held without bail at the Clark County Detention Center since then
Woman Overhears Shooting
On Saturday evening, Merrill's unnamed girlfriend heard the two men arguing about a $20 gambling voucher while she was speaking to Merrill over the phone for about 23 minutes, police said.
She alerted LVMPD officers about the dispute. She added that a suspect, known to her as "Quise," and later identified as Mason, allegedly placed a firearm at her boyfriend's head.
She told police she then heard what sounded like a thud followed by heavy breathing, police revealed. But she apparently gave police and hotel security guards an incorrect room number so they couldn't respond to the crime scene that night. Later, police determined the correct hotel room where Mason was staying.
Mason, meanwhile, left the hotel at about 9 p.m. and went southbound on Las Vegas Boulevard, according to surveillance video. He was carrying a bag. Police later discovered three speed loaders for a revolver inside the bag. Officers also found that Merrill received a text from Mason on Saturday morning about a $20 gaming voucher.
The room where the murder took place was registered in Mason's name, and he checked in on June 6, according to Las Vegas TV station KSNV. Merrill and another person were also staying in the room for some of the time Mason was there.
Source: casino.org