Posted on: February 24, 2023, 08:18h.
Last updated on: February 24, 2023, 10:47h.
An Altadena, Calif. man claims he's the rightful winner of the world record-breaking $2.04 billion Powerball jackpot and that the ticket was stolen from him the day before the November 8 draw.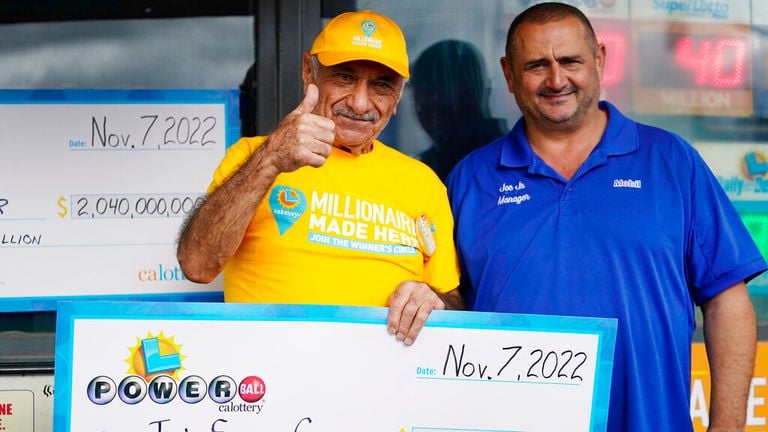 Jose Rivera has filed a lawsuit alleging he bought the ticket from Joe's Service Center in Altadena on November 7, but it was snatched from him by a man he knows only as "Reggie." The complaint doesn't explain the circumstances of the theft.
The prize was claimed on February 15 by a man named Edwin Castro. The California Lottery said Castro declined the opportunity to participate in publicity and wished to remain private.
Under California lottery rules, only the names of winners and the retail location where the ticket was purchased must be publicized. All other details about Castro are unknown to the general public.
Lottery Confident
Rivera claims in his lawsuit that he approached "Reggie" after the draw to get his ticket back. Reggie responded that the ticket was a dud, but even if it had been a winner, he would only go 50-50 with him.
Rivera says he then reported the alleged theft to the police and to the California Lottery, demanding an investigation before the prize was awarded.
The lawsuit asks for the plaintiff to be declared the rightful winner of the historic jackpot, plus damages. It names the California Lottery, Castro, and "Reggie" as defendants.
In a statement Thursday, California Lottery spokesperson Carolyn Becker said the commission was "confident" they had the "rightful winner." She added that the Lottery is "not authorized to investigate any criminal activity among its players."
"Such allegations are subject to investigation only by local law enforcement," Becker said. "Should a local law enforcement agency investigate such allegations, Lottery's only role is to assist in the matter by answering questions and/or providing evidence as allowed under the law."
'Guy is Crazy'
An employee at Joe's Service Station, which was widely reported in November to be the outlet that sold the winning ticket, allegedly told The Daily Mail Friday that Rivera had visited the store since the draw.
He came in here with his attorney yelling about it and there's nothing we can do," said the worker, who wished to remain anonymous. "The guy is crazy," they added.
The worker said the Lottery had obtained security video showing the moment the winner bought the ticket and went through it "frame by frame" as part of the vetting process.
Source: casino.org