Posted on: April 8, 2023, 01:06h.
Last updated on: April 8, 2023, 01:06h.
Newly uncovered letters sent to Stephen Paddock, before he committed the deadliest mass shooting in modern U.S. history, suggest that an ex-convict friend of his may have had specific knowledge of the massacre before it occurred.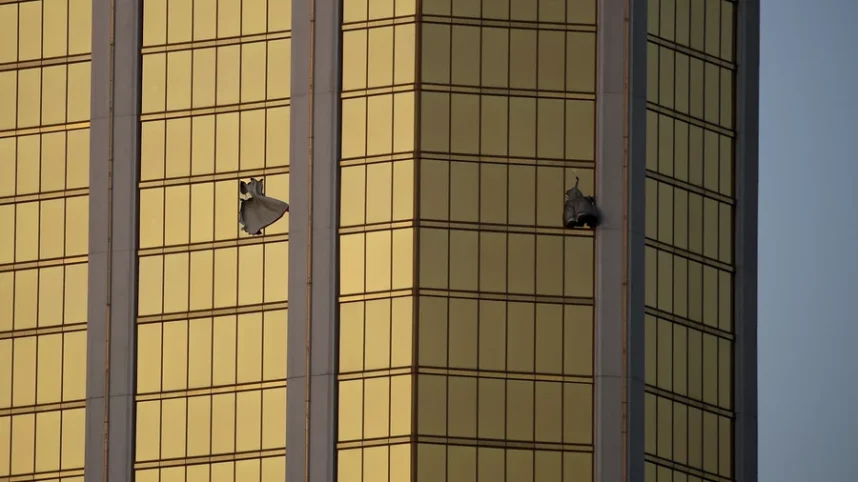 "I can get someone for you who can help you," the friend, Jim Nixon, wrote Paddock in a letter dated May 27, 2017. "Please don't go out shooting or hurting people who did nothing to you. I am concern about the way you are talking and believe you are going to do something very bad. Steve please please don't do what I think you are going to do."
On October 1, 2017, Paddock opened fire from his Mandalay Bay hotel suite onto the crowd attending the Route 91 Harvest festival. The 64-year-old fatally shot 60 concertgoers before taking his own life.
Ten letters sent by Nixon to Paddock were released this week by the Las Vegas Metropolitan Police Department in response to a request from the Las Vegas Review-Journal newspaper. Dated between 2013 and 2017, the handwritten missives were reportedly discovered in late November 2017 by the new owners of an abandoned office building in Mesquite, Texas.
In a letter dated June 1, 2017, Nixon pleaded with Paddock: "Please don't go on any shooting rampage like some fool." Another letter inquired: "What kind of killing are you going to do?" and 'Why concerts?"
Another letter pleaded: "Steve, you said that I was the one who kept you from doing something bad for the past four years. Why not wait until I get back and you and I will sit down and discuss it?"
Paddock's arsenal of weapons is the subject of many references, including one in which Nixon asked him to "call ATF to request clearance on the guns," referring to the Bureau of Alcohol, Tobacco, Firearms and Explosives.
Late last month, the FBI released documents indicating that Paddock harbored a grudge against several casinos to which he lost "thousands" in the months leading up to the massacre. The documents included summaries of the letters from Nixon, but the information was heavily redacted by the FBI, which cited confidential sources and an invasion of privacy.
Las Vegas police released the letters to the R-J on Thursday with no redactions. The last of the letters was dated the day before Nixon was to return to prison for 15 months in June 2017, for violating his probation. In the letter, he instructed Paddock to write to him in Arkansas, where he would be serving his time.
"Look buddy I can get you some help," Nixon wrote. "You need to talk to someone who know how to deal with dreams. Don't listen to what the damn dreams tell you. I will help you all I can."
What Nixon Has to Say Now
In an interview conducted this week by the Review-Journal, Nixon claimed that no one in law enforcement contacted him after the massacre — despite how much information he seemed to have about Paddock's evil plans.
Nixon, 75 — a disabled Vietnam War veteran who told the newspaper he once served prison time for tax fraud — said he met Paddock more than 10 years before the shooting. Paddock stayed at Nixon's homes in California, and the two fished at Lake Mead after Nixon moved to Las Vegas.
"He did what he did and I feel bad I couldn't have stopped him," Nixon told the newspaper. "I didn't know he was going to do what he did."
Nixon's letters suggest otherwise, however.
Source: casino.org