Posted on: June 21, 2023, 03:17h.
Last updated on: June 21, 2023, 03:34h.
Some analysts and gaming industry observers are concerned about tepid levels of visitation to Macau, but Citigroup suggests investors filter out the noise and focus on what are increasingly sturdy fundamentals of the six concessionaires.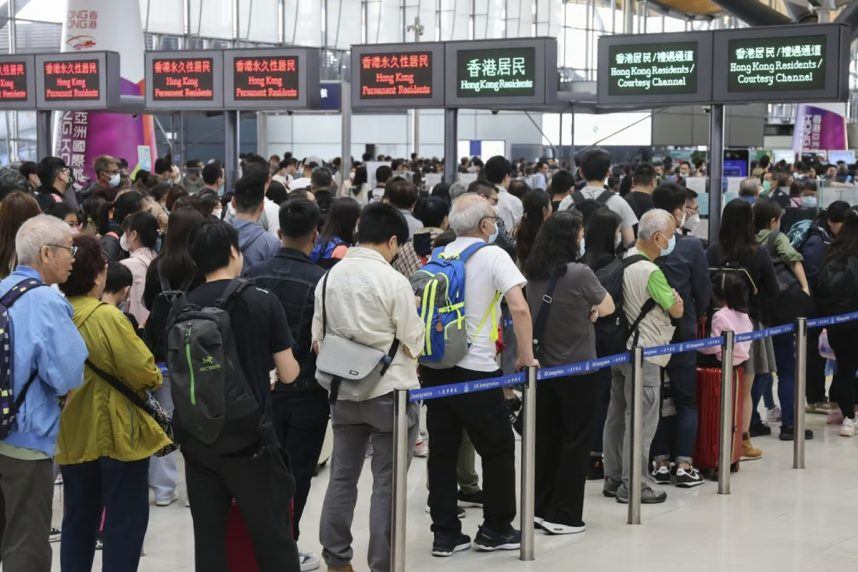 In a recent note to clients, Citi analysts George Choi and Ryan Cheung boosted the firm's 2023 gross gaming revenue (GGR) forecast to $22.25 billion, a 13% increase from the bank's prior estimate. Should that new outlook prove accurate, it would represent 61% of the special administrative region's (SAR) 2019 GGR.
Our research work shows that the visitation data are being tainted by the slow recovery in the usually lower-value group tour visitors," noted the analysts.
Through May, Macau's 2023 GGR figures have been solid while still leaving ample room on the upside in terms of getting back to pre-pandemic levels. However, market participants are fretting about visitation rates, according to Citi.
Macau Visitation Concerns May Be Overstated
Broadly speaking, concessionaires' first-quarter earnings conference calls didn't feature much in the way of dour commentary regarding visitation and hotel occupancy rates in Macau.
January marked the start of the Chinese economic reopening, suggesting it would take some time for Macau to find its footing. When considering the Chinese economy is lethargic and would-be visitors from provinces far from the gaming hub have yet to return, Macau's recovery is mostly impressive. Plus, hotel occupancy rates there are strong there.
There's "scrutiny of the latest visitation data shows that recovery in hotel guests — usually a good proxy for high-value players — is already at 96% (of pre-pandemic levels)," added the Citi analysts.
To this point in 2023, what's been lacking in the Macau rebound are tour group visitors. That segment is good for boosting occupancy and nongaming spending, but they are mass-market players, indicating operators aren't dependent on group visitors to drive GGR.
"It is the slow — approximately 11 percent — recovery in group tour visitors, mostly lower-wagering players, that is dragging the overall visitation recovery run rate," opined Cheung and Choi.
Nongaming Amenities, Events Could Boost GGR, Visitation
There are catalysts for Macau GGR momentum in the second half of 2023, including the introduction of new hotel room supply from operators such as Galaxy Entertainment, Melco Resorts & Entertainment, Sands China, and SJM Holdings.
Additionally, summer concerts being held at various integrated resorts could serve the objectives of boosting Macau visitation and GGR while enhancing the SAR's nongaming portfolio, a long-running priority of policymakers there.
"We expect concerts in the second half 2023, including the well-advertised Cantopop star Aaron Kwok resident concert series at Studio City and the Tencent Music Entertainment Awards 2023 in Galaxy Arena, to draw more high-value visitors," concluded the Citi analyst. "(The events are) driving incremental visitation to Macau and playing a vital role in the solid second-quarter 2023 GGR recovery."
Source: casino.org