Posted on: June 8, 2023, 09:28h.
Last updated on: June 8, 2023, 11:45h.
A Florida resident was charged on Tuesday for following a poker player from a Dania Beach casino to the victim's Miami apartment building. That's where he robbed him, according to Miami-Dade police.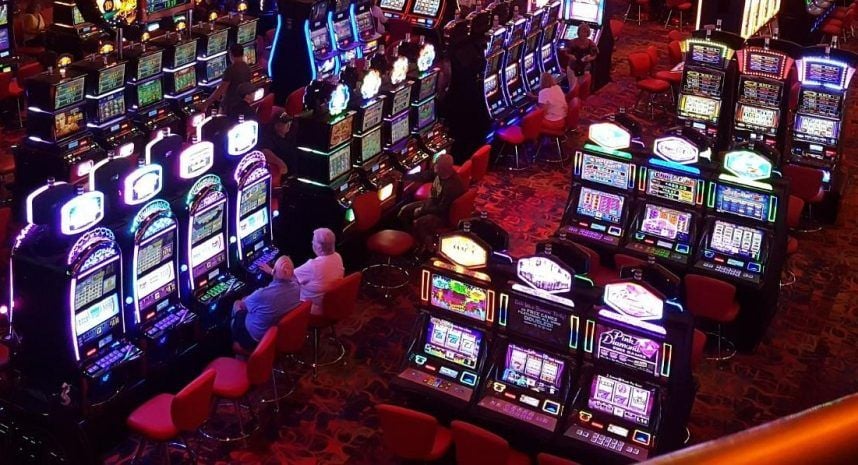 Alejandro Eugenio Arguello, 35, of Plantation, first assaulted the man, then pulled out a firearm before he ordered the victim to hand over $50K worth of gaming chips and four checks totaling another $78K, authorities said.
Arguello quickly fled with a bag containing the chips and checks, police said. A second suspect also took part in the robbery, authorities believe.
The victim, identified during court proceedings simply as "Dan," wasn't seriously injured during the holdup. He was able to notify Miami-Dade police about the heist, telling them he had been at the Casino at Dania Beach earlier that night.
Officers viewed the casino's surveillance video, which showed a suspect scoping out the victim. Cell phone records also showed Arguello was at the casino and the apartment building that day, police said. Upon hearing there was a warrant for his arrest, Arguello surrendered to Miami-Dade police on Tuesday.
Arguello was arrested on single counts of armed robbery, attempted armed robbery, aggravated battery with a deadly weapon, and accessory after the fact.
Lawyer Asks for Bail
During Tuesday's bail hearing in Miami-Dade criminal court, an unidentified defense attorney argued there was no evidence Arguello was the driver or passenger in an alleged getaway car, according to a video posted online by Miami TV station WTVJ.
Merely being present during the commission of a crime doesn't mean that you're part of the crime," the attorney argued before Miami-Dade Court Judge Mindy S. Glazer. "I don't think there's probable cause for armed robbery."
Glazer ordered the suspect to be held without bond, according to jail records. He remains in custody at Miami Dade Corrections & Rehabilitation Center as of Thursday morning.
Tailed Poker Player
In their arrest report, police said the suspect began tailing the victim at the casino, where he was playing high-stakes poker.
The player walked to his parked Land Rover and Arguello followed him. The suspect went to a rented Ford Escape and began to drive behind the victim as he drove from 301 East Dania Beach Boulevard in Dania Beach on the approximately 20-mile journey home.
When the poker player got to his apartment complex on Northeast Miami Gardens Drive, he exited the SUV and entered an elevator. Arguello allegedly followed him. That is where the assault and robbery took place.
Source: casino.org