Posted on: March 2, 2023, 11:42h.
Last updated on: March 2, 2023, 12:52h.
The Massachusetts Gaming Commission (MGC) says the debut of online sports betting platforms scheduled for next week remains on schedule. The timeline remains unimpeded despite the commonwealth's three retail sportsbooks admitting to regulatory errors in their first few weeks in operation.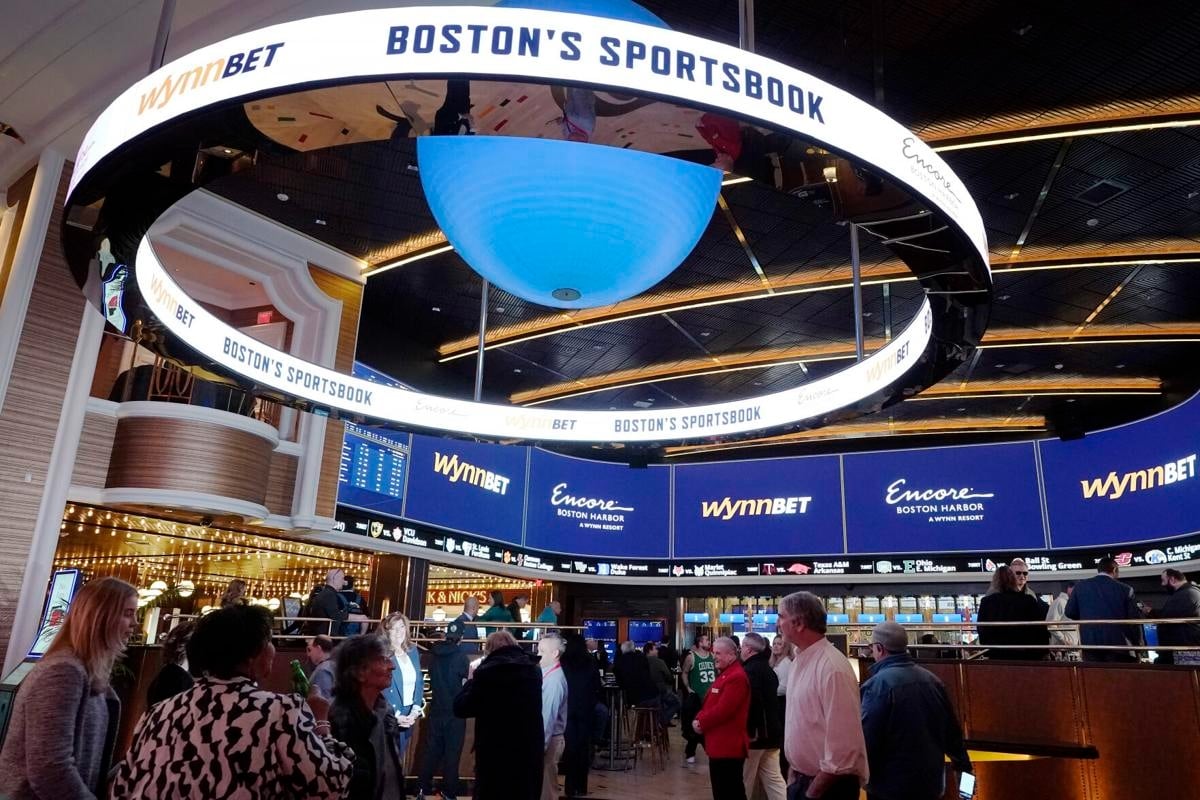 The first legal sports bets in Massachusetts history were placed on Jan. 31 at the state's three commercial casinos. But in the inaugural weeks, each retail sportsbook admitted to violating the MGC's sports betting rules.
The MGC says the regulatory glitches will not delay the debut of online sports betting. The five-member commission plans to issue seven online sportsbook licenses, with the recipients including WynnBet, BetMGM, Barstool, DraftKings, FanDuel, Caesars Sportsbook, and Betr.
Assuming no unforeseen interruptions impede the issuing of the online sportsbook licenses, those operators will be allowed to start taking wagers over the internet next Friday, March 10, at 10 am EST.
Three additional online sportsbook operators have been found suitable by the MGC to conduct internet sports gambling — Bally Bet, Betway, and Fanatics. But those entities say they will not begin their Massachusetts operations until later in 2023 or early next year.
College Ban Presents Problems
Massachusetts' betting rules exclude college sports from the catalog of permissible wagering events when the game involves a state-based university. Regardless of where the game is being played, if a school — Boston College, for example — is participating, the event is prohibited.
There is an exception, however, when the Massachusetts college or university is participating in a tournament involving at least four teams. So, if the Eagles make the March Madness NCAA men's basketball tournament (they won't this year, as the team is 10th in the Atlantic Coast Conference with a 15-15 record), Massachusetts sportsbooks would be allowed to offer odds on those postseason games.
The WynnBet Sportsbook at Encore Boston Harbor, Barstool Sportsbook at Plainridge Park, and BetMGM Sportsbook at MGM Springfield each violated the state's college betting rule in their first month of operation.
WynnBet took illegal bets for about five hours on a Boston College women's basketball game that was not part of a tournament on Feb. 2. Barstool admitted to allowing wagers for about seven hours on a Merrimack College women's basketball game that same day. BetMGM said its oddsmakers accidentally allowed bets on two Harvard University men's hoops games on Feb. 3 and Feb. 4.
Fines Expected
The MGC is determining how to go about levying penalties against the sportsbooks for college wagering mishaps. MGC Chair Cathy Judd-Stein said she commended the operators for self-reporting the infractions.
Massachusetts' sports gambling law allows the commission to impose fines and penalties against rogue sportsbooks but does not offer guidance on those punishments. MGC staff have been probing older sports betting states to learn how those jurisdictions punish regulatory violations.
MGC Chief Enforcement Counsel Heather Hall told the five commissioners this week that other states have levied fines ranging from $5,000 to $50,000 per infraction. The commission says it will determine its response through three separate adjudicatory hearings in the coming weeks.
Source: casino.org