Posted on: February 24, 2023, 09:05h.
Last updated on: February 24, 2023, 09:22h.
Missouri sports betting bills progressed out of their respective legislative committees in Jefferson City this week.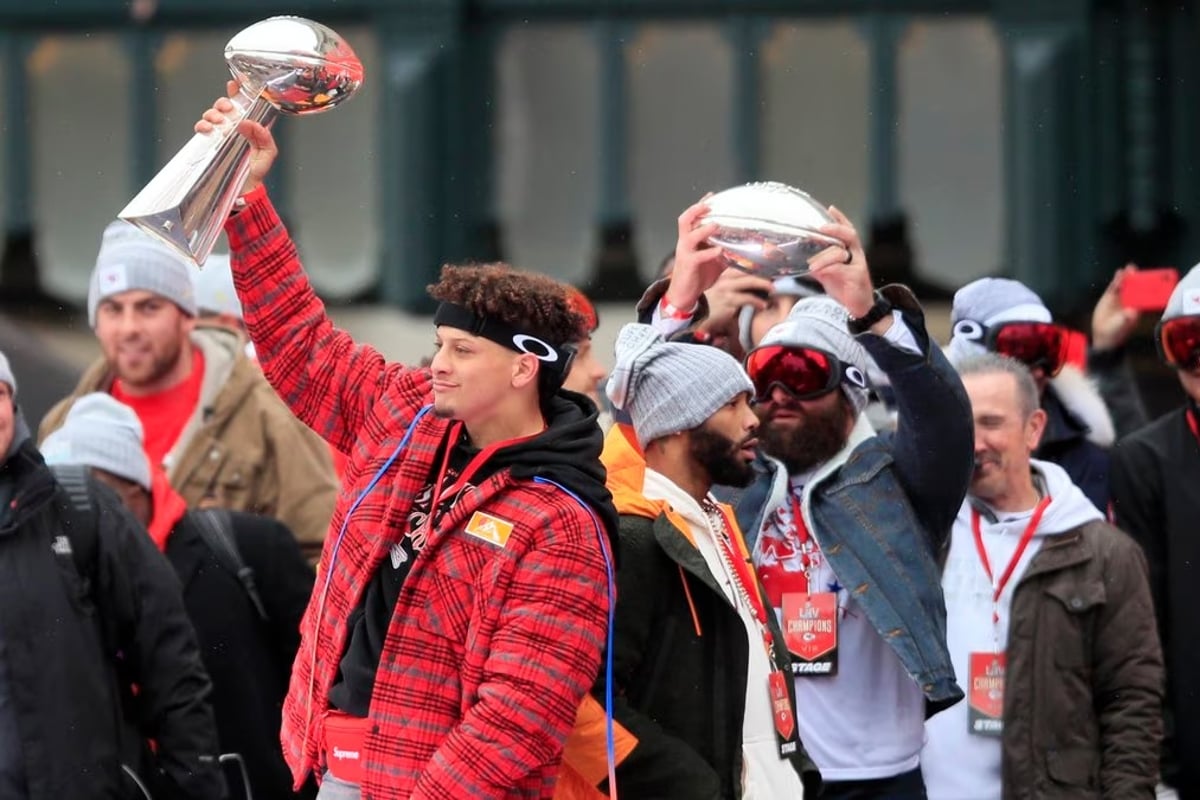 House Bill 556, House Bill 581, and Senate Bill 30 all found favor in their committees on Thursday.
HB556 and HB581 both unanimously passed the House Emerging Issues Committee. SB30 found adequate support in the Senate Appropriations Committee with an 11-1 vote. State Sen. Sandy Crawford (R-Benton) was the lone opponent.
HB556 and HB581 are similar in their language and are expected to be consolidated in the House Rules Committee prior to full floor consideration.
The three Missouri sports betting bills each seek to allow both retail and online sports betting in the Show-Me State. The statutes are also unified in proposing a 10% tax on gross gaming income that the sportsbooks generate, a rate that mimics neighboring Kansas' sports betting market.
Missouri's 13 riverboats would qualify to operate retail sportsbooks and an online sportsbook platform. The forthcoming Senate and House discussions will determine if any other retail businesses will qualify for in-person sports betting, with the state's professional sports stadiums expected to lobby for inclusion.
Sports Betting for Education
Missouri primarily uses its gaming tax benefit to fund public education. In 2021, the 13 boats generated $358.5 million for the state Education Fund.
With regulated sports betting remaining on the sidelines, proponents of sports gambling, including Gov. Mike Parson (R), say the state must legalize it to recoup those financial losses.
We are losing educational dollars that would normally go to Missouri schools through the gaming fund to Kansas, and then on the eastern side of the state to Illinois. What that means is those funds that are normally earmarked for our K-12 schools, that money is leaving Missouri and going to subsidize schools in Illinois and Kansas," said Parson.
Missouri's Committee on Legislative Research estimates the state could receive nearly $30 million a year from legalized sports gambling upon market maturity — which would be expected sometime around 2027.
Little Guy Misses Out
While the sports betting bills made progress on Thursday, legislation to authorize video lottery terminals (VLTs) and certain "skill gaming" machines failed.
State Sen. Denny Hoskins (R-Warrensburg) was blamed last year for stalling the state's sports betting effort through a filibuster. Hoskins was steadfast in demanding that any expansion of gaming include authorization of tavern gaming — VLTs and skill gaming machines — in restaurants and bars.
Hoskins reintroduced his VLT/skill gaming measure this year but opted not to filibuster his colleagues this session. His tavern gaming bill was subsequently shot down.
This year we tried to not be an obstructionist," Hoskins told the Missouri Independent. "But last year, I got more done when I was an obstructionist. If that's what I need to do to further bills I think will help the State of Missouri and my constituents, then I'll return to that form and be an obstructionist until I get my way."
Skill gaming machines have proliferated in the state in recent years. The controversial grey gaming terminals aren't regulated or taxed. The profits are split between the host business and the gaming manufacturer and route distributor.
Opponents of VLTs and skill gaming say allowing gaming in small businesses creates regulatory concerns and could result in underage gambling.
Source: casino.org