Posted on: June 12, 2023, 04:25h.
Last updated on: June 12, 2023, 05:01h.
Investors looking to access the growth in iGaming and online sports betting without making direct wagers on gaming companies may have an interesting option to consider in MVB Financial (NASDAQ: MVBF).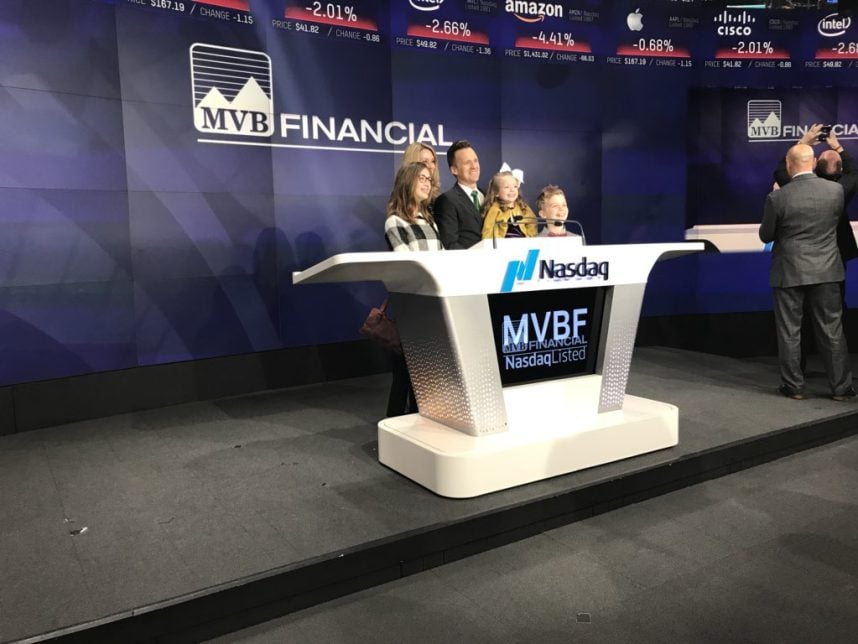 The West Virginia-based community bank isn't a well-known bank brand on par with the likes of Bank of America and JPMorgan Chase, but online gaming operators know MVB Financial well and depend on the institution to store client deposits.
That business model positions the bank to capitalize on the online betting boom, and analysts are taking notice. In a note to clients on Monday, JPMorgan's Steven Alexopoulos reiterated his "overweight" rating on the stock, noting MVB is a foundational piece in banking for internet gaming operators.
We find that the MVB team has been forming an ecosystem around the bank over the past five years serving the online gaming industry (which was legalized at the federal level in 2018)," wrote the analyst. "It was very clear to us that MVB's clients in the gaming industry value that MVB was committed to serving the industry from early on when other banks were either not interested or did not have specialized expertise to step in."
Alexopoulos cut his price target on MVB to $24 from $35, but that forecast still implies upside of 16.8% from Monday's close.
MVB Financial Baby Thrown Out with Regional Bank Bathwater
Shares of MVB Financial are lower by 6.68% and off 40.78% over the past year, with much of that carnage incurred earlier this year amid the collapses of Silicon Valley Bank and other regional banks.
In one week in March, MVB shares slumped 15%, but that decline may have been a case of overreaction. Nearly all of the bank's deposits are insured by the Federal Deposit Insurance Corporation (FDIC). Additionally, MVB has limited exposure to the cryptocurrency space and isn't obligated to pay interest on the deposits it holds for gaming companies.
Even with the chaos afflicting regional banks this year, MVB Financial is outperforming the S&P Regional Banks Select Industry Index on a year-to-date basis. Additionally, perhaps aided by sports bettors, MVB added deposits in the first three months of 2023 while many rivals saw clients depart.
DraftKings and FanDuel are reportedly among MVB's top clients.
MVB Has Tech 'Edge'
Alone, the bank's iGaming/sports betting exposure gives MVB a growth feel rarely associated with small regional banks, but the company amplifies that proposition with its MVB Edge Ventures unit, which oversees the bank's portfolio of fintech investments.
As MVB deepens its moat by building fintechs via Edge Ventures and invests in startup companies, the company has a front-row seat into how to best serve their niche clients and make them an invaluable partner in the industry," added JPMorgan's Alexopoulos.
Additionally, MVB's overhead is low because it operates just eight branches across Virginia and West Virginia.
Source: casino.org