Posted on: May 30, 2023, 08:05h.
Last updated on: May 30, 2023, 08:52h.
The Nebraska Racing and Gaming Commission's (NRGC) regulatory duties expanded greatly after the November 2020 election when state voters passed a ballot referendum that amended the Nebraska Constitution to allow commercial casino gambling at the state's six licensed horse racetracks. More than two and a half years later, the NRGC says it's still struggling to bring on more staff to regulate the ballooning industry.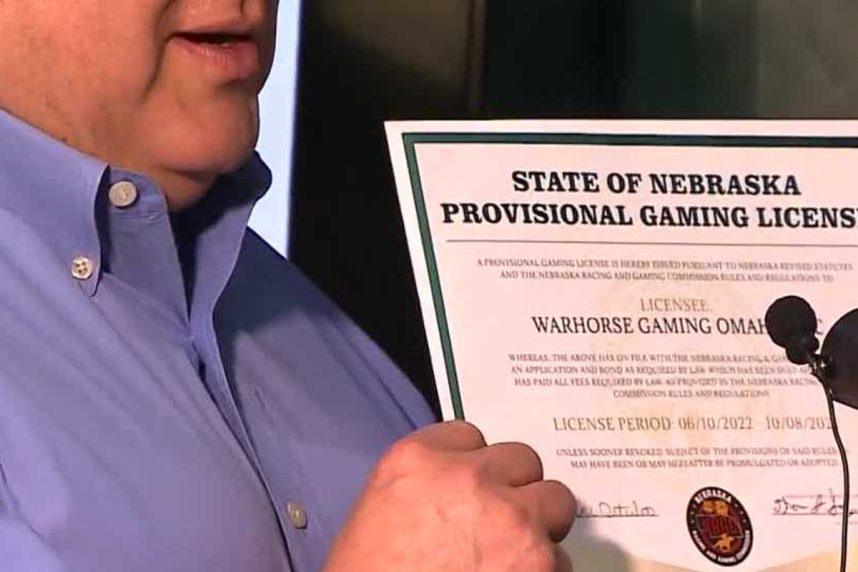 The 2020 referendum allowed Horsemen's Park in Omaha, Lincoln Race Course, Agricultural Park in Columbus, Fonner Park in Grand Isle, FairPlay Park in Hastings, and the shuttered Atokad Downs in South Sioux City to become Las Vegas-style casinos. All but Atokad Downs are undertaking the redevelopment of their horse racetracks to become casinos with slot machines, table games, and sports betting.
While the first permanent casino isn't expected to open until next year, two temporary casinos have commenced operations. WarHorse Casino Lincoln opened its provisional gaming venue in September and the interim casino at the future Grand Island Casino at Fonner Park began operations in late December.
Nebraska's gaming law allows licensed casinos to conduct a temporary gaming space as their full-fledged resorts are constructed. Caesars Entertainment is set to open the third temporary casino on June 12 at its Harrah's Nebraska at Ag Park.
Regulatory Responsibilities
Prior to the November 2020 referendum, the NRGC was known as the Nebraska Racing Commission and primarily oversaw live horse racing in the state. With horse racing interest waning in Nebraska and across the nation, the racing commission consisted of just three commissioners and a staff totaling less than five.
When Harrah's Nebraska's temporary casino opens next month, Nebraska will be home to more than 1,000 regulated slot machines. Each terminal must be inspected and tested for compliance before the first gambler can play.
Slots must also undergo annual reviews. It's a time-consuming task for regulators, but one of the most critical steps in assuring the integrity of Nebraska's expansion of commercial gaming.
The NRGC has expanded its staff since last June when the commission began receiving funding through its issuing of casino licenses, which each cost $1 million. But while the agency's number of commissioners has expanded from three to seven, the NRGC's staff still numbers less than 20 employees.
We still have many, many people to hire. I believe when we're ramped up to full casinos, I believe we're going to need somewhere in the range of 50 to 60 staff," NRGC Executive Director Tom Sage told KETV in Omaha.
"Many people thought we would bring a machine in and plug it in and we'd be ready to go," Sage explained of the regulatory process. "You just can't turn on the light switch. It's very complicated."
Casino Veteran Impressed
Sage said his agency continues to search for skilled gaming regulators to join his staff.
"Currently, we have around 18 employees. That's not near enough," Sage explained.
Don Osert, general manager of Harrah's Nebraska who has more than three decades of executive experience in the US commercial gaming industry, has been impressed with the state's gaming regulators despite being short-staffed and new to the market.
"The word integrity is very important to us in the casino business," Osert said. "It's been very similar to the other states that I've been in."
Source: casino.org