Posted on: May 31, 2023, 11:08h.
Last updated on: May 31, 2023, 11:09h.
Newport World Resorts is undergoing an ownership change after Philippines conglomerate Alliance Global Group (AGI) agreed to buy out Genting Hong Kong's 40% position in the integrated casino resort in Manila.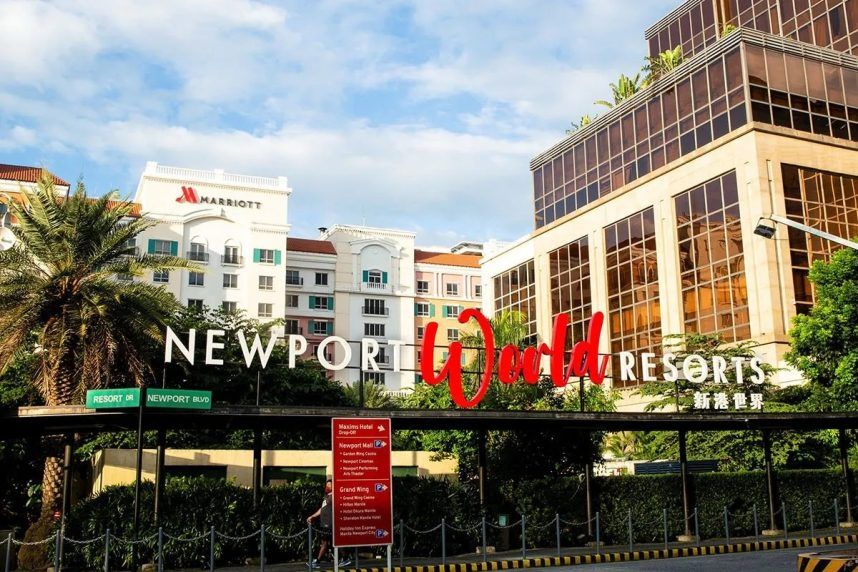 Formerly known as Resorts World Manila, the casino was developed by Tavellers International Hotel Group (TIHG). TIHG is a joint venture between AGI and three Genting subsidiaries — Star Cruises Philippines Holdings, Asian Travellers Limited, and Premium Travellers Limited.
After Genting's cruise ship subsidiaries filed for bankruptcy last year and the three companies' assets went into liquidation, Travellers International opted to change the name of Resorts World Manila to Newport World Resorts. Resorts World is a casino brand owned and operated by Genting's parent organization, the Genting Group, which is based in Malaysia.
Genting's cruise business never recovered from the pandemic, which kept the company's vessels docked throughout much of 2020 and 2021. Genting has opted not to inject new capital into Manila and instead focus on its casino operations in Malaysia, New York, Las Vegas, Singapore, the UK, and the Bahamas.
Upon completion of the foregoing transactions, Genting Hong Kong will cease to hold a stake in Travellers International," a securities filing from Genting explained.
AGI has agreed to acquire Genting's stake in the Manila resort for an undisclosed sum.
Newport World Resorts was the site of the 2017 attack that left 38 people dead and more than 50 severely injured. A gunman had entered the building and ignited a fire on the casino floor that caused a stampede and many victims to die of smoke inhalation. The assailant was identified as a local resident who developed a gambling addiction and was indebted to the casino.
Philippines Casino Shuffling
Newport World Resorts is one of four integrated resorts in metro Manila, with the other three being City of Dreams, Okada, and Solaire.
The four commercial casinos won approximately $2.65 billion from their guests in 2022. Newport World Resorts accounted for $566 million, up 90% from 2021 when many COVID-19 protocols were still in place.
Alliance Global is a group controlled by Chinese-born Filipino billionaire Andrew Tan. The business magnate has holdings in liquor, real estate, fast food, and transportation through Alliance subsidiaries Emperador Brandy, Megaworld, Golden Arches Development Corporation, and Infracorp Development.
The Alliance portfolio consists of only one casino — Newport World Resorts — but the property will soon become fully controlled by the organization pending regulatory approvals. PAGCOR, the Philippines Amusement and Gaming Corporation, as well as securities regulators, will need to approve Alliance's buyout of Genting.
The Philippines' gaming industry has almost returned to pre-pandemic business conditions, but additional competition could be forthcoming for the four resorts in Manila. Another Filipino billionaire, Manny Villar Jr., announced late last year his intent to transform his Global South retail shopping campus into an integrated resort at a cost of $1 billion.
Global South is a 200-acre complex in the Manila neighborhood of Las Piñas just a few miles south of Entertainment City and City of Dreams, Okada, and Solaire.
Buying Opportunities
PAGCOR regulates and operates casinos in the Philippines, but the state-controlled agency is considering selling off its nine Casino Filipino resorts and 34 satellite gaming locations. The Philippines government is seeking more than $1.4 billion for the PAGCOR gaming portfolio.
PAGCOR claims it has already fielded interest from prospective buyers despite not formally opening bidding.
Source: casino.org