Posted on: July 21, 2023, 12:16h.
Last updated on: July 21, 2023, 02:37h.
New numbers show total wagers on online casino games are beating sports-related betting in Ontario. Data from iGaming Ontario shows Ontarians placed CA$14 billion in total wagers in the second quarter of 2023. About $11.6 billion of that total was casino compared to $2 billion spent on sports. The remaining $350 million was attributed to peer-to-peer poker.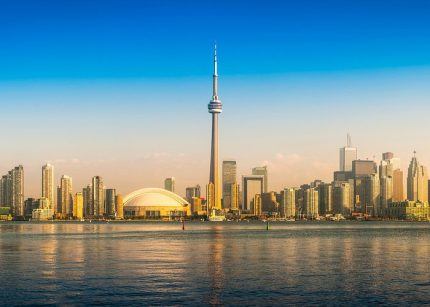 The numbers are beginning to reveal a picture of the competitive market for online casino gambling and online sports betting, particularly because the Ontario government officially launched the legal and regulated iGaming market in April of 2022. It was the first province in Canada to regulate online gambling.
Analysts believe the expansion of regulated online gambling from casinos to mobile and desktop screens attracts casual players in Ontario, including perhaps many who previously gambled in person. Ontario had more than 900K active player accounts in its most recent three quarter.
Taken together, wagers from April- June generated gaming revenues of $545 million. By comparison, during the same quarter last year, the first quarter of operation, the market generated $162 million.
Ontario Leading the Way in Canada
More than 60 online casinos and betting sites are operating with legal licenses in Ontario in 2023. So far, no other province has come close to matching that number.
For comparison, the IGO said the newly regulated market from April 2022 through the end of March 2023 saw $35.6 billion in total wagers. Nearly $28 billion during that time was spent on casino games and peer-to-peer bingo. That's about four times higher than the $7 billion spent on betting.
The combined gambling activities in that first year generated $1.4 billion in gaming revenues, according to the IGO. The Ontario government received a roughly $260 million share of gaming revenues during that period.
Province Proud of Leading in Preventing Problems
The Ontario government points out the success of the market but also highlights resources put in place to provide support for problem gambling and to protect consumers.
Andrew Kennedy, a spokesperson for the provincial attorney general, said the province provides $31 million in annual funding for problem gambling. He said another $25 million goes toward treatment programs, while $6 million is earmarked for education and prevention efforts.
As the results show, we are a national leader through our online gaming market," Kennedy said.
Analysts and government leaders are cautious about the newly released IGO numbers as they allow a glimpse of how much online gambling is taking place now, as opposed to before the launch of a regulated market. Some of the original concerns about shifting to a legal market were based on the potential rise in gambling activity.
Source: casino.org