Posted on: February 17, 2023, 03:32h.
Last updated on: February 17, 2023, 03:32h.
Penn Entertainment (NASDAQ: PENN) completed its acquisition of Barstool Sports, acquiring the 64% of David Portnoy's sports and entertainment media outlet it didn't previously own for $388 million.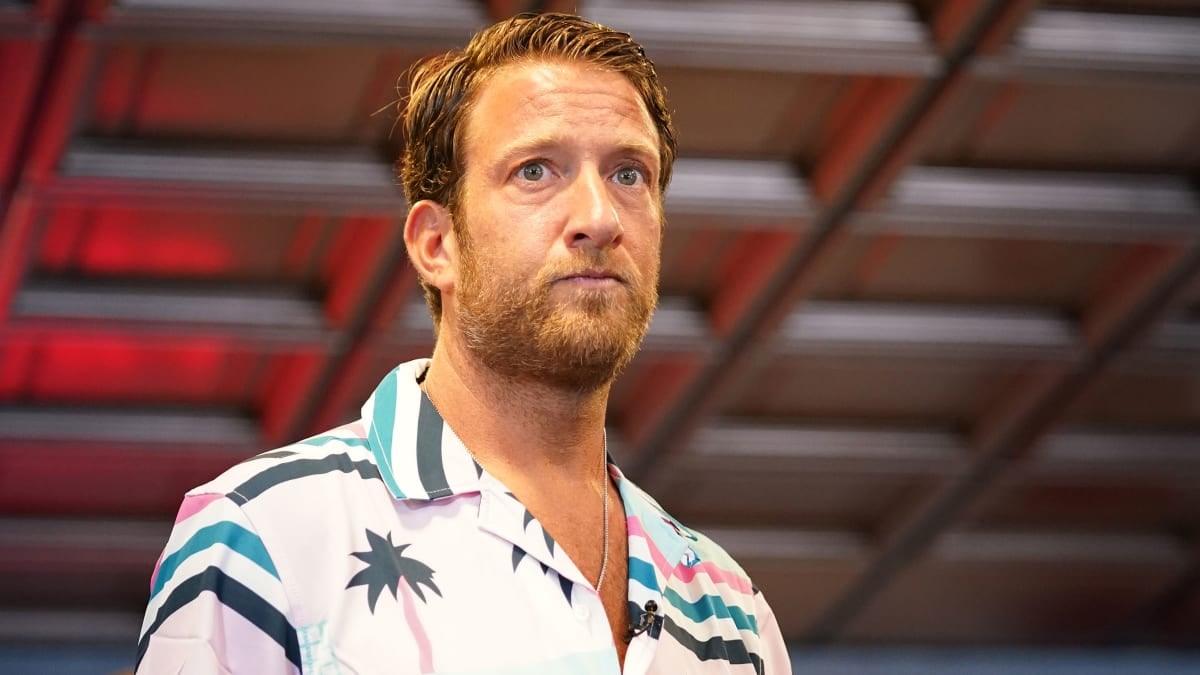 The casino operator put the finishing touches on the transaction almost exactly three years after it paid $163 million in cash and stock to purchase a 36% interest in Portnoy's company. Under the terms of the 2020 agreement, Penn had rights to, within three years, take its stake in Barstool Sports to 50% for another $62 million. Penn also became Barstool's official gaming partner for 40 years as part of the accord.
Last August, Penn exercised rights to buy all of Barstool, making the media property a wholly owned subsidiary of the gaming company. In 2020, Penn was said to be paying $450 million to own Barstool outright, but with today's news of a $388 million payment coupled with the original $163 million, that works out to $551 million.
In addition to Portnoy and some other early Barstool staffers, some professional investors won big on the Penn deal. For example, he Chernin Group (TCG), a California-based investment firm specializing in media companies, made a $25 million investment in Barstool in 2016 and 2018, valuing the media property at $10 million to $15 million and then at $100 million.
Barstool Benefiting From Penn Relationship
At the time the deal was announced, it was seen as one of the most overt intersections of media and betting in both industries' histories — a status that remains accurate today.
Three years ago, there were concerns among analysts that Penn was overpaying to bring Barstool into the fold. Others argued it was a shrewd move by the regional casino operator to increase its exposure to younger demographics. There have been bumps along the way, notably stemming from Portnoy's penchant for controversy.
For example, last June, he took to social media to lash out at the Supreme Court regarding its decision to overturn Roe v. Wade. Several months prior, the financial publication Insider ran a series of articles detailing some of Portnoy's sexual proclivities. No criminal charges were filed against the Barstool founder, but he dubbed the articles "hit pieces" and proceeded to sue the publication. Still, data confirm Barstool is benefiting from its relationship with Penn.
In the past three years since PENN first invested in the company, Barstool Sports has grown its audience 194% and recorded total podcast downloads of 1.6 billion, delivered over 875K videos across social media totaling over 128 billion video views (and) increased ad sales by 160%," according to Penn.
Barstool has also sold more than five million units of apparel since starting its relationship with Penn while becoming the official sponsor of a college basketball tournament and the Arizona Bowl, a mid-tier college football bowl game.
Is Penn Benefiting From Barstool?
Today, Penn's online and retail sportsbooks bear the Barstool name and that relationship has been beneficial in that the parent company leveraged the Barstool brand and its personalities, including Portnoy, to enter the sports wagering space without heavy promotional spending.
In the fourth quarter, Barstool Sportsbook notched a small profit and Penn CEO Jay Snowden said the casino operator is gaining notable momentum with the 21-44 demographic — plenty of whom are likely Barstool fans.
That said, Penn stock has struggled to reclaim the go-go days of mid-2020 to early 2021. In March 2021, the shares touched a record high of $142. Today, the gaming equity closed at $32.33.
Source: casino.org