Posted on: February 20, 2023, 09:51h.
Last updated on: February 20, 2023, 10:31h.
Thousands of ticket holders who descended on Las Vegas for a Pokémon Go Live! event this weekend found themselves battling connectivity issues instead of each other. Glitches in the game on both Saturday and Sunday prompted tweets of rage from the players, and an embarrassed apology from the event's organizer.
"As the in-person event turned into a hot flaming mess," posted Twitter user @InstinctAvenger. "Saw my fair share of people leave and rightfully so."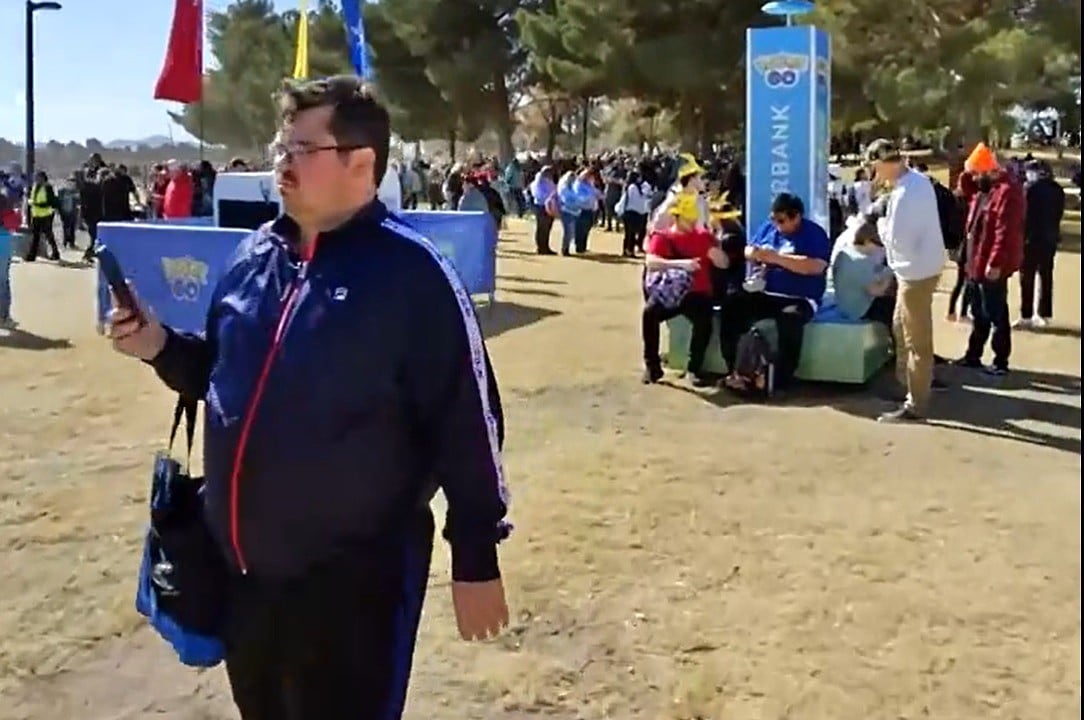 On Saturday, most players ("trainers," as they call themselves) found themselves unable to connect their devices to the server for at least two hours.
"The event was a total nightmare yesterday, and I couldn't log in," tweeted @AngelShTuSabes on Sunday.
Pokémon STOP
Though 50,000 tickets were sold for the Pokémon GO Tour: Hoenn – Las Vegas, a "large amount of nonticketed trainers arrived" and overloaded the system, according to a statement from Niantic, developer of Pokémon Go and organizer of the event. Tickets cost $30 per day, with two optional $15 add-ons.
"We apologize for the gameplay issues," read an update posted by Niantic on Saturday to pokemongolive.com. "We appreciate your patience as we work to resolve the issue."
"Niantic is trolling people at this point by ignoring people's calls," Twitter user @mewing_gum replied. "Their words never turn into actions."
As compensation, the company extended its Saturday play by three extra hours, from 7 p.m. to 10 p.m., and included additional Primal Pokémon encounters and a free bundle of raid passes. These allow Pokémon players ("trainers") to battle one another in virtual arenas called Pokémon gyms.
Pokémon Go, created in 2016, is an augmented reality game for mobile devices in which players catch and battle Pokémon characters and other trainers they see superimposed by the game over real-world places. You can usually spot a live Pokémon game by its telltale sign: a dozen or more people slowly walking in circles in a park, or parking lot, looking through their devices as though they are videoing something.
Problems Continued
Though Niantic claimed on Twitter to have "taken steps to secure connectivity for Sunday's session," problems marred Sunday's gameplay as well.
"Rayquaza raid hour in Las Vegas would be cool if the raids worked," tweeted @Home SliceHenry on Sunday. "Fix your game."
Niantic claimed to have resolved that issue and extended the hours of its second day's event as well.
"I'm genuinely curious," tweeted @RTG Dallas "Is there ever a Niantic representative at these events? I don't remember seeing/hearing of one at GO Fest Seattle last year or this one. They'd probably be attacked by the players, but I believe that that would be a good start to showing you care."
To be fair, many players reported no problems with connectivity and gave props to event organizers.
"Pokémon GO Tour: Hoenn in Las Vegas was a blast!" tweeted @PeteZaStromboli. "Met some legendary content creators, hauled 45 shinies, and made many great memories!"
Source: casino.org