Posted on: May 24, 2023, 02:40h.
Last updated on: May 25, 2023, 05:56h.
Gov. Jared Polis (D-CO) vetoed a bill that would have allowed Colorado casino operators to extend lines of credit to customers.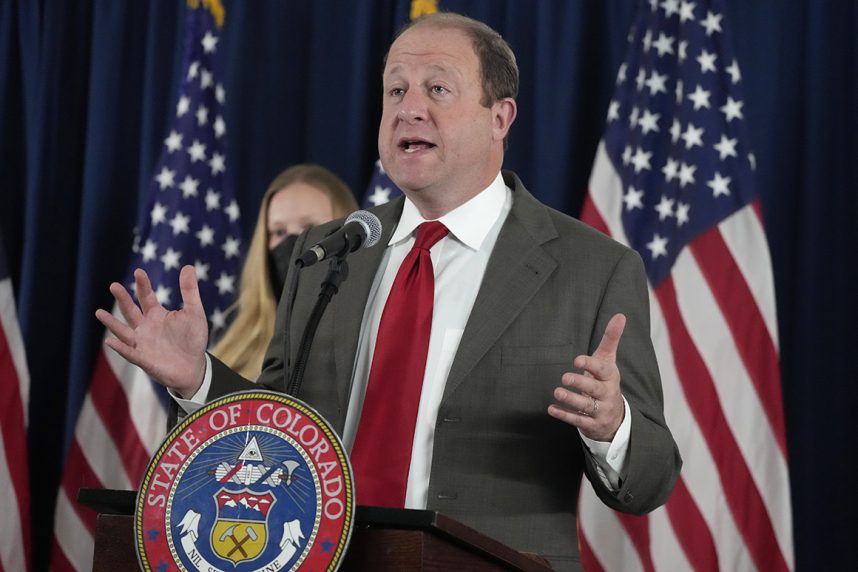 In controversial fashion, the proposal passed the state legislature earlier this month after a second vote was called, allowing some lawmakers to change their original "nay" votes to "yay." Much to the chagrin of policymakers from both parties who opposed the bill, the roll calls occurred late on a Saturday night, something the dissenters believe was intentional.
Had SB23-259 been signed into law by Polis, it would have allowed Colorado casino operators to extend credit markers of $1,000 and up to clients. Citing the potential for credit amplifying a problem bettor's issue, the governor vetoed the legislation. He also mentioned the potential legal ramifications of casinos extending credit to customers who are inebriated.
Thus, just as there would be issues with gaining the consent of a person with a substance use disorder who is under the influence, there are also serious issues regarding the ability of a person with a gambling disorder to freely consent to a loan while on a gambling spree," he wrote in his veto letter.
Polis, who was first elected to the state's top office in 2018 and resoundingly reelected last year, added he supported SB23-259 backers' efforts to boost tourism in the state.
Colorado Casino Credit Bill Targeted Out-of-State VIPs
SB23-259 supporters framed the legislation as an avenue for Colorado casino operators to lure VIPs from other states.
The industry's credit market system is common at commercial and tribal gaming venues across the US and allows bettors to apply for credit in advance of their visits. For some high rollers, it's a matter of convenience and reduces the risks of traveling with large amounts of cash.
Some Colorado casino operators are enhancing existing properties or building new venues in an effort to keep more of the state's bettors at home while luring in clients from neighboring states Arizona, Kansas, Nebraska, New Mexico, and Wyoming. Polis noted SB23-259 should have been authored in such a way so as to reflect a focus on tourists, not locals.
"If the purported target of this bill is out-of-state 'high rollers,' then the credit line should be geared specifically to those patrons. However, as currently written and passed, I worry that the bill would contribute to problematic gaming activities and hurt Coloradans, in particular those of limited means," he added in the veto letter.
Colorado Casino Credit Bill Not Necessarily Needed
Colorado allows casino gaming in Black Hawk, Central City, and Cripple Creek, with Black Hawk ranking as one of the fastest-growing gaming markets in the country.
Combine Black Hawk's ascent and the arrival of new casino hotels in the state, such as the Monarch and the upcoming Chamonix, and a case can be made the state's land-based gaming industry is doing just fine without traditional credit markers.
In terms of political capital, the veto isn't costly to Polis. He's term-limited and not a major recipient of gaming industry contributions, though Monarch Casino & Resort, the operator of the aforementioned venue, donated to his 2023 inauguration.
Source: casino.org