Posted on: February 23, 2023, 09:57h.
Last updated on: February 23, 2023, 09:57h.
President Joe Biden is targeting resort fees and other so-called "junk" charges that hotels and casinos often tack on to an advertised rate at the end of the booking process. But the nation's leading casino lobbying group — the American Gaming Association (AGA) — believes the president's crusade is excessive.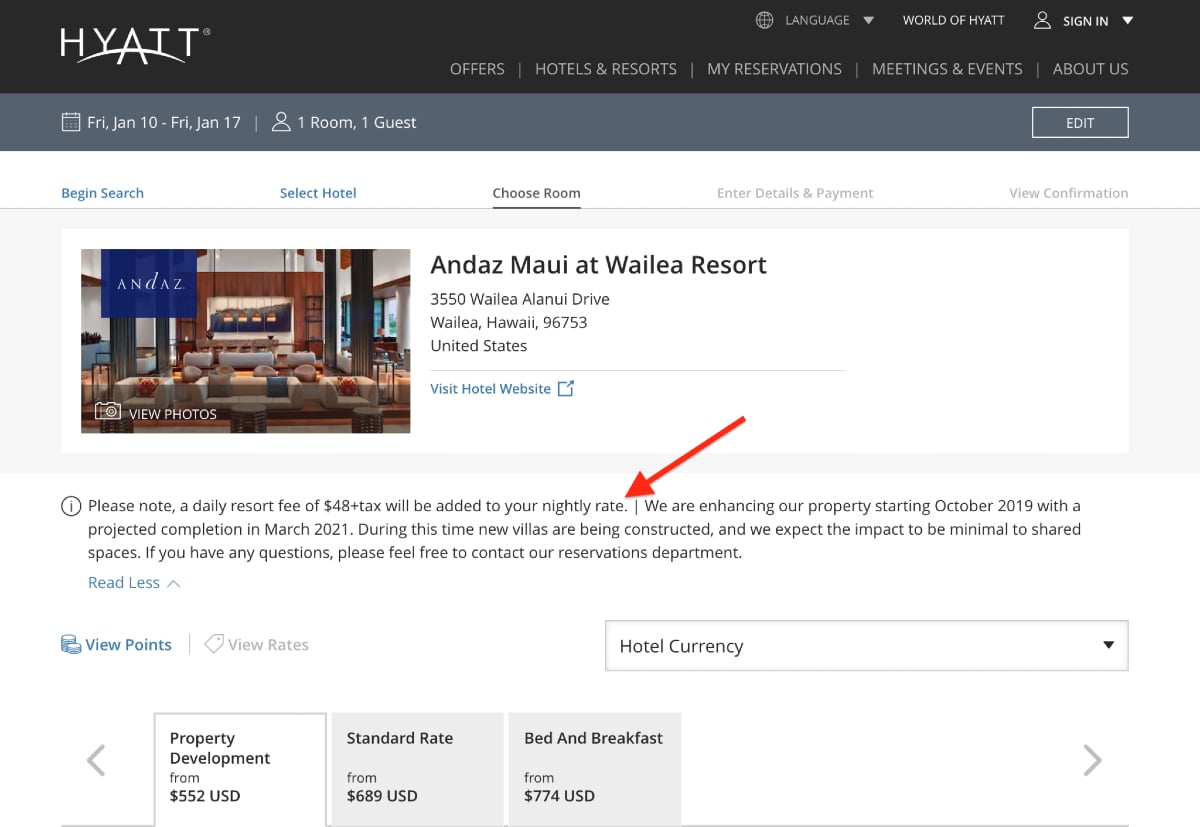 Submitting comments to the Federal Trade Commission (FTC) for the consumer protection agency's public register notice for its "Unfair or Deceptive Fees Trade Regulation Rule," the AGA says the Biden administration is errantly focusing its energies on an already highly regulated industry.
The AGA contends that fees charged by our members are neither hidden, nor without value, and therefore should be excluded from any future rulemaking by the FTC," AGA President and CEO Bill Miller wrote to the FTC earlier this month.
The AGA represents both commercial and tribal gaming operators, as well as gaming manufacturers and suppliers, sportsbooks, and gaming tech and payment processing firms. Notable members include MGM Resorts, Caesars Entertainment, Las Vegas Sands, Penn Entertainment, Wynn Resorts, DraftKings, FanDuel, Seminole Hard Rock Gaming, and the Cherokee Nation.
Casinos Defend Disclosures
Resort fees in Las Vegas and at other integrated casino resorts across the nation typically include a nightly add-on charge to cover certain amenities like Wi-Fi, free local calling, fitness center use, boarding pass printing, and a daily newspaper. On the Las Vegas Strip, those charges are nearly $50 a night at marquee properties like the Bellagio, Wynn, and Caesars Palace.
While the AGA supports the federal government requiring hotels and casino resorts to be upfront in their pricing, the trade group opposes forcing lodging establishments to rid their resort fees.
Resort fees at our members' properties are charged for services that provide substantial value to customers, enhance the quality of their stay, and distinguish resorts from standard lodging offerings," Miller explained. "These additional services and amenities make for an elevated travel experience, with an attention to detail valued by guests."
Miller contended that such "fees are a signal to our customers that they will get more than just a well-appointed room." The added value that the charges cover, Miller adds, renders them "inherently valuable" and therefore should not be considered a "junk fee."
Casino Disclosures
Resort fees in Las Vegas have been highly criticized for many years.
Casino.org's previous resort fee coverage dating back to 2017 has garnered a passionate and stern response from the public that has decried the tacked-on charges.
The backlash led to Las Vegas casinos better advertising the resort fee in the booking process. MGM Resorts and Caesars Entertainment, which operate the bulk of the Strip's casinos, now include the resort fee early on in the online booking process.
That transparency, the AGA argues, should satisfy the federal government's wishes to force hotels to fully disclose the price of an overnight accommodation before a customer inputs their personal information and payment.
"With clear disclosures, consumers are armed to make their own choice about their traveling priorities — many hotels don't charge resort fees and in fact market that they don't. Additional regulation could disadvantage resorts if consumers would be unaware of the amenities at one property over the other," Miller concluded.
Source: casino.org