Posted on: March 15, 2023, 07:49h.
Last updated on: March 15, 2023, 08:05h.
Usher has reportedly fired a dancer who tripped him during a recent performance of his Las Vegas concert residency at Park MGM. The incident occurred while Usher was singing his hit, "Don't Waste My Time," on roller skates.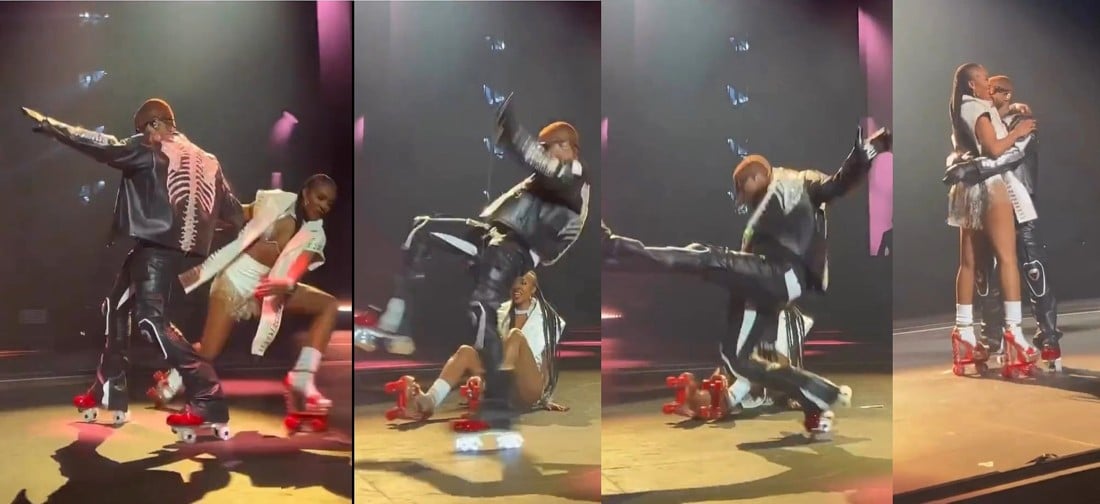 Video of the incident, uploaded to Twitter by @rnbmusictweets, shows a female dancer — in high-heeled roller skates — bumping into Usher's foot with hers while trying to grab his hand. This causes the dancer to fall on her rear from the impact.
"High heel skates are crazy … you are just asking for trouble in those," commented Twitter user @DomianoXXX beneath the video.
While down, the dancer watches while Usher wobbles from the impact, then finally trips backwards over her outstretched skate, losing his balance and falling to one knee before bouncing back up.
Usher played the faux pas off on stage, hugging the dancer and telling the crowd, "You can't get 'em all right, y'all."
But All Was Apparently Not Forgiven
According to hip-hop blogger Sandra Rose, the dancer was greeted by a different Usher off stage. Quoting unnamed sources, the blogger reported that the perfectionist — known to rehearse his routines obsessively — fired the dancer, who was then inconsolable about her dismissal.
"Usher reportedly said his health was more important than her tears," Rose blogged. "If he is injured, he can't work, and if he can't work, he can't pay his bills to support his family."
Rose wrote that the dancer was immediately replaced.
Lending credence to this report, Usher did say something else to the dancer while they were still on stage: "That's a one of one." Given the circumstances, it can be reasonably be inferred to mean that the mistake was one of a grand total of one mistakes he permits performers in his employ to make. (The title of his residency, after all, is "My Way.")
While most Twitter comments beneath shares of the video praised Usher for bouncing back to his feet so smoothly, Twitter user @ErvScottie noticed: "That's a one of one" was a threat." And Twitter user @MoreAndAgain was apparently downright prescient when commenting, presumably in Usher's voice, "I want her FIRED!"
Rose's blog did get one important fact wrong, however. And that does cast some doubt over the rest of her facts. She reported that the incident happened on March 8.
Usher's March 8 show was canceled in advance.
Source: casino.org