Posted on: June 9, 2023, 03:07h.
Last updated on: June 9, 2023, 03:07h.
The Rhode Island Senate approved Legal iGaming legislation Thursday, June 8, in a swift 30-4 vote. The approval adds momentum to the bill that unanimously cleared the Senate Special Legislation and Veterans Affairs Committee Tuesday after making changes forced by the state's constitution.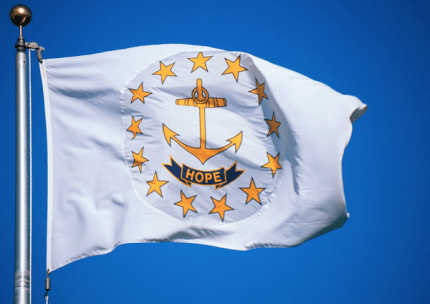 The amended bill removed digital table games and now requires all online table games to be live-dealer offerings.
Greg Pare, Director of Communications for Senate President Dominick Ruggerio (D-Providence), said the change addressed concerns about the bill's constitutionality expressed by the Rhode Island Lottery.
The concern was that the definition of table games that voters approved required at least one live person. Although there was disagreement on that point, we accepted the Lottery's position and asked our partners about live person simulcast gaming," said Pare.
Simulcast gaming, says Pare, is an accepted practice in states including New Jersey, where a miniature casino is constructed, much like a TV studio, and the games are simulcast to those people playing through their mobile devices.
The bill, SB 948, would permit Bally's to offer online games through the IGT platform, which operates in brick-and-mortar casinos in the state.
The Rhode Island Lottery would be the regulator under the proposed legislation.
Tax, Gaming Age Changes
There were two other changes to SB 948 in response to concerns. The minimum age for online table games was raised from 18 to 21. Pare says they also addressed gambling addiction treatment issues.
Tax rates were also amended. Rhode Island's take was increased to 61 percent of online slot revenue from the originally proposed 50 percent. The share of table game revenue was lowered from 18 percent to 15.5.
A consulting firm recently estimated gross iGaming revenue for Rhode Island at $162.6 million in the first five years of operation but is short of Bally's original $210 million estimate.
Rhode Island iGaming Next Steps
Dominick Ruggerio (D-Providence), the lead sponsor of SB 948, referred to it as a "focused version of iGaming that is ready for passage and implementation." If the measure clears the Senate, it moves to the House for consideration.
While online casino legislation is one step closer in Rhode Island, so far this year, iGaming bills have fallen short in several states, including New York, New Hampshire, Illinois, and Indiana.
Rhode Island legalized retail sports betting in May 2018.
Source: casino.org