Posted on: June 16, 2023, 09:43h.
Last updated on: June 16, 2023, 12:42h.
Authorities recently released the names of the Pennsylvania men who were arrested earlier this month after getting into a fight at Rivers Casino Pittsburgh. Each has been banned from reentering the casino.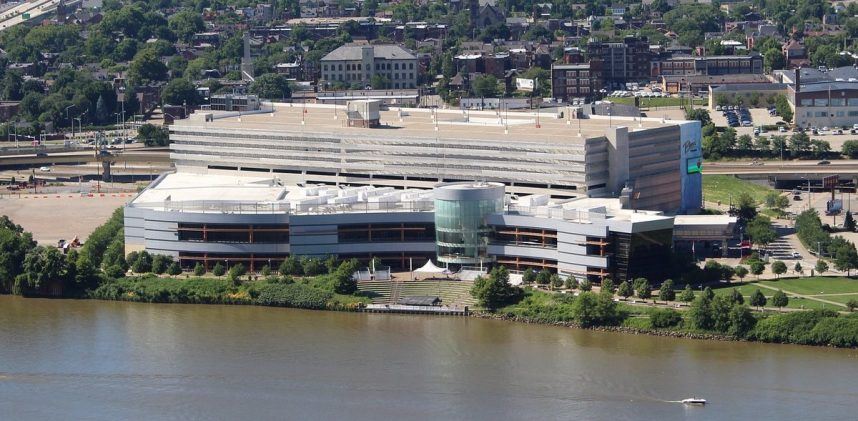 The melee broke out at about 10:30 p.m. on June 9. The confrontation started as two distinct groups entered a lobby restroom.
The altercation continued on the casino floor before it was broken up by security guards and state police.
Trooper Injured
Two elderly casino visitors were knocked into and then fell out of their chairs during the confrontation. It was unclear if they were injured.
One state trooper was injured as he tried to apprehend one of the suspects. Details on his injuries weren't released. Other troopers were also bumped during the struggle.
State police said the suspects "displayed a clear and obvious disregard for public safety as they violently and erratically punched and kicked one another."
The fight also led someone to tear off a restroom stall door. Faucets and fixtures in the restroom were damaged, too, according to state police.
The suspects knew each other before the fight, according to Pennsylvania TV station WPXI. It appeared they were angry over an unidentified issue. Pennsylvania TV station WTAE reported that two of the participants appeared to be fighting over a pile of cash during the struggle.
Suspects Identified
The various punches and kicks were videotaped on casino surveillance cameras and state police reviewed the video before making the arrests.
Security was on the scene within seconds, and the matter was quickly resolved," Jack Horner, a spokesperson for Rivers Casino Pittsburgh, told WPXI. "The individuals involved have received lifetime bans."
The counts against the suspects were not immediately revealed by state troopers, but the cases will be turned over to local courts for prosecution.
The suspects were identified as Kaheem Sturdivant, 22, Lance Chatman, 24, and Jaison England, 21. Each resides in Pittsburgh.
Also charged were Latrell Childs, 21, and Terrell Childs, 22, both of Swissvale. Devon Allison, 23, of Monroeville, and Kyshem Woods, 21, of Munhall, were also charged. It's unclear if any other individuals will be arrested for the incident.
The ban from reentering the casino is enforced by gaming property security and is different from voluntary self-exclusion.
Prior Casino Fight
In March, four suspects were arrested after an unrelated brawl also at Rivers Casino Pittsburgh. State and local police, as well as casino security guards, broke up the fight. A Pennsylvania state trooper was struck in the face during the struggle, and one of the suspects punched a wall.
Source: casino.org