Posted on: March 9, 2023, 12:24h.
Last updated on: March 8, 2023, 04:21h.
Sharon Stone became a household name with her risqué performance in the 1993 erotic thriller "Basic Instinct" in which she co-starred with Michael Douglas. The blockbuster was a commercial success and has since been credited for depicting sexuality in mainstream Hollywood.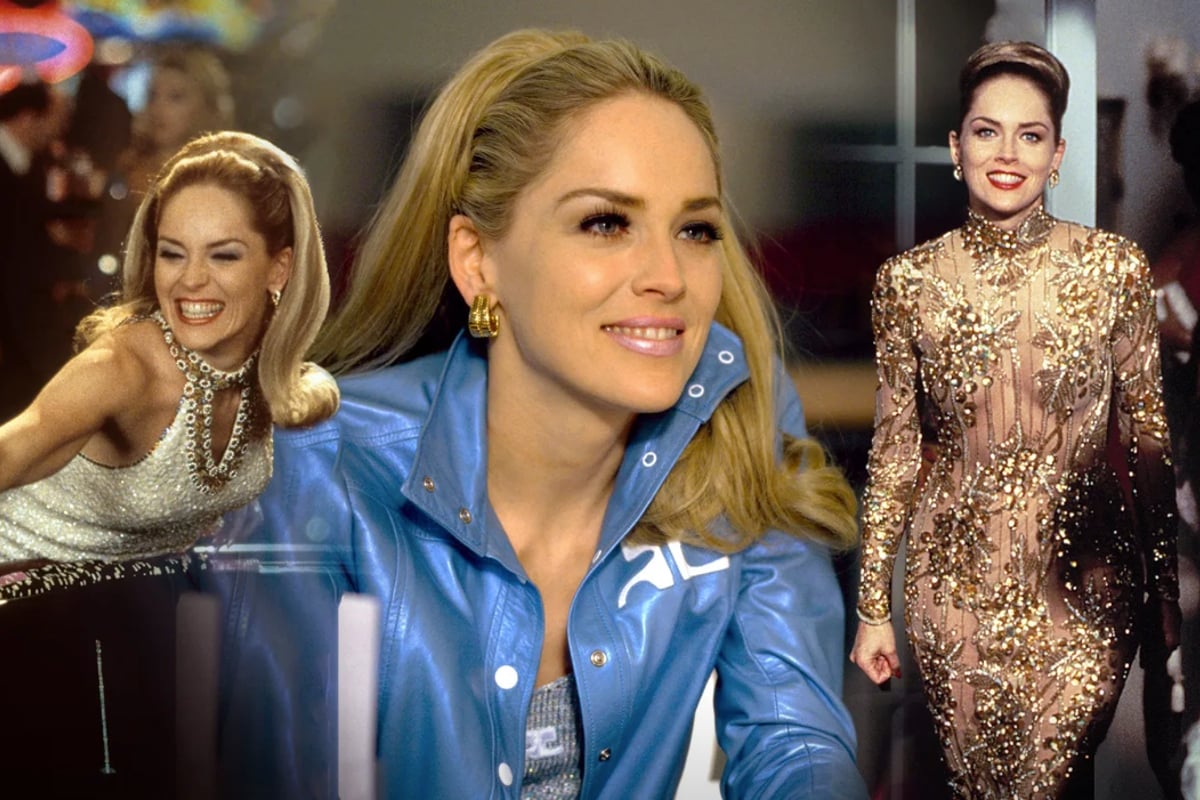 But Stone's role as Catherine Tramell in "Basic Instinct," highlighted by the infamous scene in which Douglas' character interrogates her while she uncrosses her legs to reveal the lack of an undergarment underneath her skirt, lengthened her odds of winning an Academy Award.
That's according to Stone, who recently opened up about the role and how it impacted her 1996 awards season. Specifically, Stone claims she was told that the Academy of Motion Picture Arts and Sciences might shun her winning an Oscar for her dazzling performance in Martin Scorsese's 1996 blockbuster "Casino."
"Casino" was inspired by the life of Frank "Lefty" Rosenthal, who managed several Las Vegas casinos run by the Chicago Outfit in the 1970s and 1980s. Co-starring alongside Robert De Niro and Joe Pesci, Stone played Ginger McKenna, a former prostitute who marries and births a child with De Niro's character, Sam "Ace" Rothstein.
Stone Big 'Casino' Winner
Stone received rave reviews for her performance in "Casino." While De Niro and Pesci were also celebrated, more attention was given to Stone because the two actors seemingly delivered similar roles as they did in Scorsese's 1990 mob biopic, "Goodfellas."
"Since both De Niro and Pesci, skilled as they are, essentially reprise previous work, the film does the most for Stone, who displays star quality and a feral intensity that is the equal of what the boys are putting down," Los Angeles Times film critic Kenneth Turan wrote in his 1995 review.
Stone, seeking respect in Hollywood as a leading lady, sought to have "Casino" producers campaign for her as Best Actress for the Academy Awards. She was told her odds would be much better to win Best Supporting Actress.
"I was super surprised. I mean, they told me, 'We can run for Supporting Actress and you'll win the Oscar," Stone said during an interview this week on the iHeartRadio podcast "Table for Two with Bruce Bozzi."
You can't win for leading lady. They're never going to let you get a leading lady Oscar,' because it was me," Stone said of her lingering reputation from her "Basic Instinct" performance.
Those "Casino" producers turned out to be correct. Stone insisted on being nominated for Best Actress in a competitive field that included actresses Emma Thompson ("Sense and Sensibility"), Meryl Streep ("The Bridges of Madison County"), Elisabeth Shue ("Leaving Las Vegas"), and winner Susan Sarandon for her performance as Helen Prejean in "Dead Man Walking."
Best Films About Las Vegas
"Casino" is among the most famous and respected movies set in Las Vegas. A few others worth a watch (or re-watch) include "Ocean's Eleven," "Rain Man," "Fear and Loathing in Las Vegas," "Leaving Las Vegas," "Swingers," and "The Hangover."
Mark Wahlberg, a new Las Vegas resident as of last fall, hopes to make Southern Nevada a major movie production hub. The A-lister said it's his goal to create "Hollywood 2.0" in Vegas with a major motion-picture studio.
Source: casino.org