Posted on: May 29, 2023, 09:22h.
Last updated on: May 29, 2023, 09:22h.
Shreveport casinos are reintroducing smoking sections on their riverboats after the city council last week voted to lift a temporary ban on indoor tobacco use that was passed during COVID-19.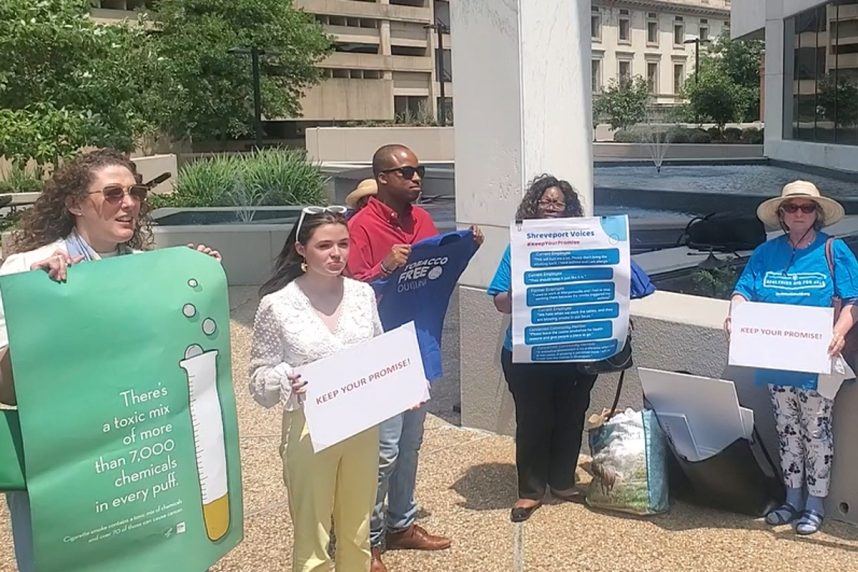 The Shreveport City Council in 2020 ratified Ordinance No. 51 which extended the Smoke-Free Air Act to casinos and bars. The smoking law had provided exemptions for gambling facilities and watering holes that primarily generate their revenue from alcohol sales, but amid the coronavirus crisis, the local government officials moved to temporarily suspend indoor smoking at casinos and bars.
With most pandemic-related measures long lifted, the Shreveport City Council recently took another look at Ordinance No. 51 and last week voted to repeal the provisional law. The 4-2 vote came despite widespread public opposition, with many residents and casino workers voicing their opinions that the smoking ban should last in perpetuity.
Shreveport is home to two riverboats — Bally's Shreveport Casino & Hotel and Sam's Town Hotel & Casino Shreveport. Bally's offers more than 1,100 slot machines, 50 table games, and a Bally Bet Sportsbook. Sam's Town features 1,100 slots, 29 tables, and a FanDuel Sportsbook.
Public Outcry
The Shreveport City Council's repeal of Ordinance No. 51 means Bally's and Sam's Town can allow indoor tobacco use on up to 75% of their gaming floors. The council's motion generated stern backlash from various anti-smoking groups, including the Louisiana Campaign for Tobacco-Free Living and CEASE — Casino Employees Against Smoking Effects.
CEASE, a grassroots campaign that began in Atlantic City that has since spread to additional commercial gaming jurisdictions where smoking is permitted, said the Shreveport City Council "betrayed" casino workers by allowing indoor smoke to be reintroduced.
Just as casino workers across the country are building a movement to protect their health, the Shreveport City Council shamelessly betrayed their local employees," a CEASE statement read.
Feamula Bradley, a regional manager representing northwest Louisiana on behalf of the Louisiana Campaign for Tobacco-Free Living, said casino workers should have the same health protections as other employees.
"Casino employees and patrons are in desperate need of these lifesaving health protections," Bradley said. "Putting Shreveport's casino workers back into smoke-filled work environments after nearly two years of workplace protections sends a loud and clear message that their health is irrelevant."
Comparing Revenue
In fiscal year 2019 when smoking was allowed inside Bally's and Sam's Town, the two riverboats generated gross gaming revenue (GGR) of approximately $189.2 million. In fiscal year 2022 when smoking was prohibited, the two casinos combined to win $150.4 million — a 20.5% drop.
Admissions also declined significantly. Bally's and Sam's Town counted 2.8 million patrons in fiscal year 2019, but only 1.9 million entries in fiscal year 2022.
The casinos contended that Shreveport's smoking ban put the two riverboats at a competitive disadvantage with casinos in nearby Bossier City. The Bossier City Council had mulled a similar smoking ban for its casinos during the pandemic but opted to forgo implementing a government-ordered cessation.
Source: casino.org