Posted on: March 31, 2023, 10:53h.
Last updated on: March 31, 2023, 11:25h.
Spiegelworld, the producer of "Absinthe" at Caesars Palace, announced Friday that construction is underway on the theater for its next off-kilter Las Vegas Strip production. Called "DiscoShow," it will premiere in the summer of 2024 at the LINQ, in a sportsbook dormant since 2014. Its theater, called Glitterloft, will also include bars and a diner.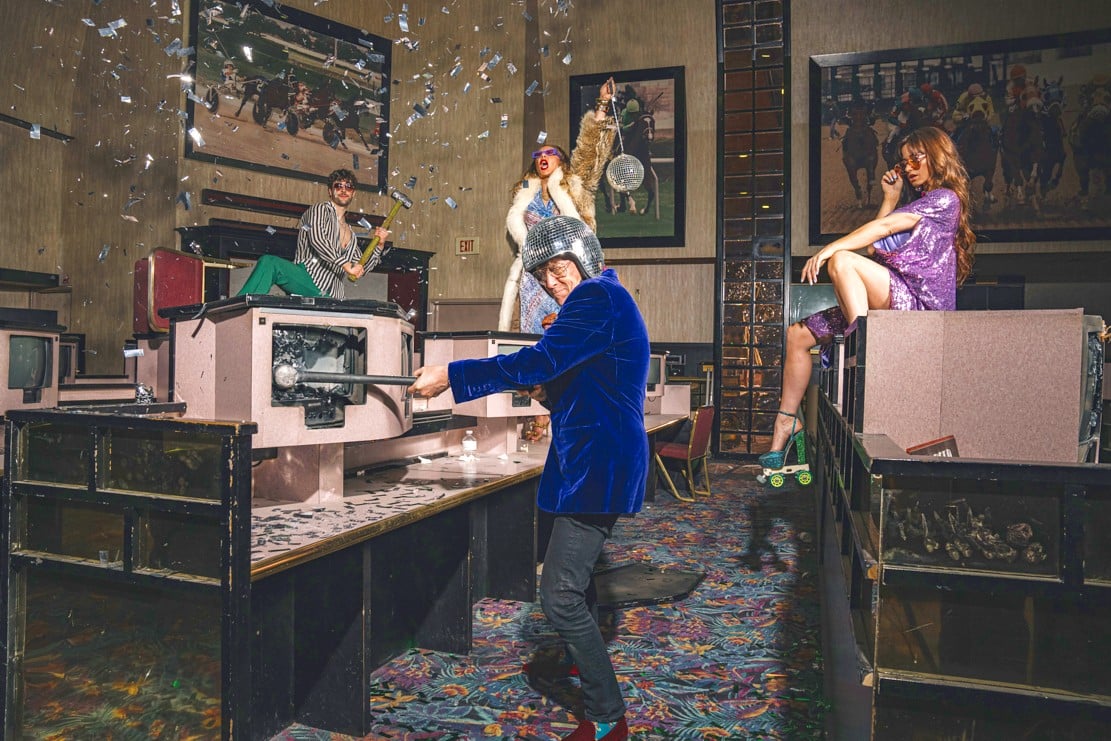 "DiscoShow" is based on "Disco Demolition Night," a 1979 promotion by a Chicago rock radio announcer. Steve Dahl encouraged rock fans to turn up to Comiskey Park to add their disco vinyl records to a pile that he would blow up between White Sox games.
After the stunt, thousands of people stormed the field and a riot ensued, ruining the field and fueling a backlash against dance music. Only decades later was the event seen for the true homophobia and racism underlying it.
Over 40 years ago, conservative factions of the sporting world swung baseball bats at disco," said Spiegelworld founder Ross Mollison, who took the first sledgehammer swing into the walls of the former Imperial Palace sportsbook. "Ironically, today disco is fighting back to make way for a fantastic celebration of the music and joyfully defiant legacy that lives on today."
As per the Spieglworld press release, "The audience will be invited to step inside the action with the characters who were there at the birth of disco; into their lives; on the streets; at the club; encouraged at every moment to lose themselves in the music and on the dancefloor."
The show's creative team includes acclaimed director and choreographer Steven Hoggett (London's "Harry Potter and The Cursed Child").
"DiscoShow" represents the third of the three new entertainment experiences Spiegelworld agreed to produce as part of a nearly $75M deal it inked with Caesars Entertainment in 2021. First up will be "Hook," set to open in 2024 on the site of the historic Warner Theatre in Atlantic City. Following "DiscoWorld," a new Spiegelworld show and restaurant will debut at Caesars Palace New Orleans.
According to Spiegelworld, "DiscoShow" tickets will go on sale "in the next few months."
Source: casino.org