Posted on: May 31, 2023, 04:54h.
Last updated on: May 31, 2023, 05:10h.
Sportsbooks operating in Tennessee will soon begin paying taxes based on wagers rather than revenues. The new law goes into effect on July 1.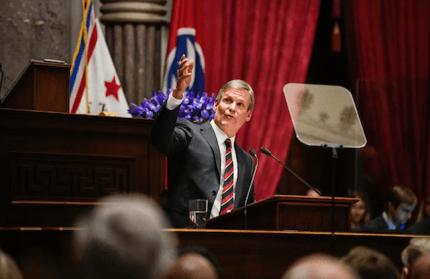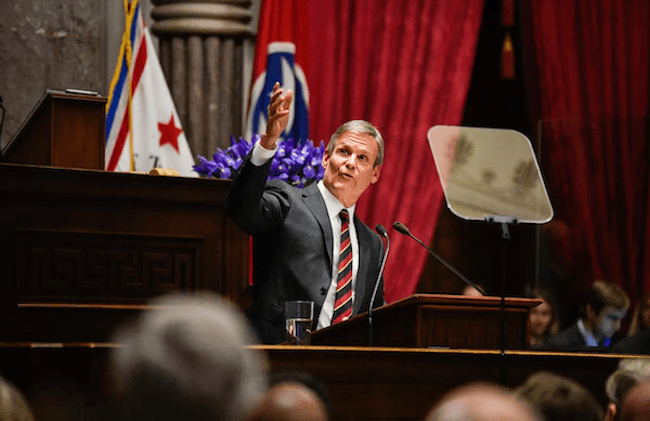 Tennessee Gov. Bill Lee (R) recently signed into law Senate Bill 475, which implements a first-of-its-kind state tax on sports betting handle, replacing a previous structure in which taxes were collected on revenues.
When the new law goes live, operators will be subject to a 1.85% tax on handle, the amount wagered each month, replacing a 20% tax on gross revenue. Operators, however, can also deduct a federal excise tax of .25% per wager before calculating the new state tax.
The new law also replaces a flat $750K renewal fee for operators with a tiered system, ranging from $375K to $750K based on operator revenues. It will also eliminate the required 10% hold for sportsbooks.
The law makes several other changes, including renaming the regulatory agency from the Sports Wagering Advisory Council to the Sports Wagering Council.
State regulators determined that nine of 11 sportsbook operators in Tennessee did not meet the 10% hold requirement in 2022 and requested changes to the law. The new law faced little resistance as it moved through the legislature earlier this year. It cleared the state House on a 75-7 vote in April and was unanimously adopted by the state Senate shortly after that.
Big Names on the Table
The industry appears to be taking a muted approach to the new law, and it remains to be seen whether Tennessee's approach will serve as a model for other states. Sportsbooks haven't publicly weighed in on the bill since its passage. Tennessee allows only online betting and has no brick-and-mortar operations.
There are 12 operators licensed to take bets in the state: Bally Bet, Barstool Sportsbook, Betly, BetMGM, Caesars Sportsbook, DraftKings, Fanatics, FanDuel, Hard Rock, SuperBook, Tennessee Action 24/7, and WynnBET.
The Sports Betting Alliance, a trade association whose members include most leading sports books, spent between $50K and $110K on lobbyists and lobbying expenses in Tennessee this year, according to state records. Tennessee Action 24/7 spent between $25K and $50K, and Penn National Gaming, which owns Barstool Sportsbook, spent less than $10K, according to their own disclosure filings. The expenses cover all issues, not just the sports betting legislation. None of the organizations that disclosed lobbying expenditures responded to Casino.org's requests for comment Wednesday.
No other sportsbook operators disclosed any lobbying expenses related to amusement, games, or sports legislation in the state this year, according to a search of the disclosure filings maintained by the Tennessee Ethics Commission.
Post-Madness Drop
In April, the most recent month for which data is available, Tennessee bettors wagered $318 million at sportsbooks in the state, according to the Sports Wagering Advisory Council (SWAC). Sportsbooks' adjusted gross income for the month was $32 million, and the state collected $6 million in taxes under the old system.
Wagering was down from nearly $393 million in March when the NCAA Men's Basketball Tournament likely boosted receipts.
The state does not report financial data from individual operators.
Source: casino.org