Posted on: July 11, 2023, 05:30h.
Last updated on: July 11, 2023, 05:31h.
UPDATE: The standoff with Las Vegas police at Caesars Palace on Tuesday ended after six hours, as a hotel guest who told officers he was armed was taken into custody just before 3 p.m. local time by SWAT officers. The woman who was described as his hostage is reported to be "safe and with officers." The man's name has not been released, nor is it known if he was armed.
---
EARLIER: An armed standoff is in progress at Caesars Palace in Las Vegas, where a man who told police he has a gun has apparently taken a woman hostage in his barricaded hotel room. SWAT and crisis negotiators are on the scene.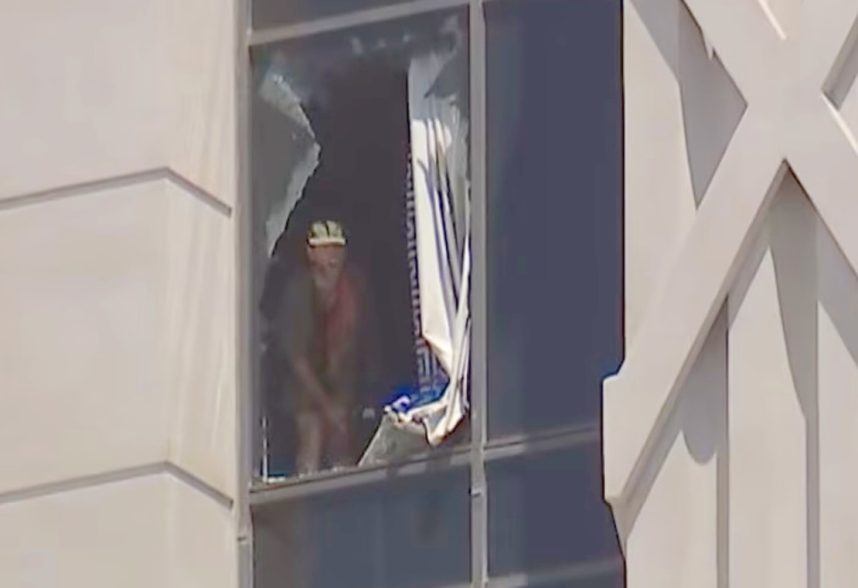 "We are actively trying to resolve this situation," tweeted the Las Vegas Metropolitan Police Department (LVMPD).
Police responded to a domestic disturbance call at 9:15 a.m. local time. The room is located above the resort's pool area on its south side. The area has been evacuated, and the involved hotel floor locked down, though the property remains open.
It's not known if the woman is in a relationship with the man.
"She is still in the room at this time," LVMPD Bureau Commander Stephen Connell said during a press conference. "The female has been heard from and is still OK."
Connell said that officers haven't seen a weapon and what some believed to be gunshots earlier were items being thrown out of the hotel room's busted window.
"Our team is cooperating fully with law enforcement officers on scene who are handling the investigation," read a statement from Caesars Palace.
This is a developing story. Please check back for updates.
Source: casino.org