Posted on: June 16, 2023, 10:29h.
Last updated on: June 16, 2023, 12:34h.
US Rep. Dina Titus (D-Nevada) wrote the heads of professional and collegiate sports leagues and associations this week, seeking to gain their specific policies on sports betting.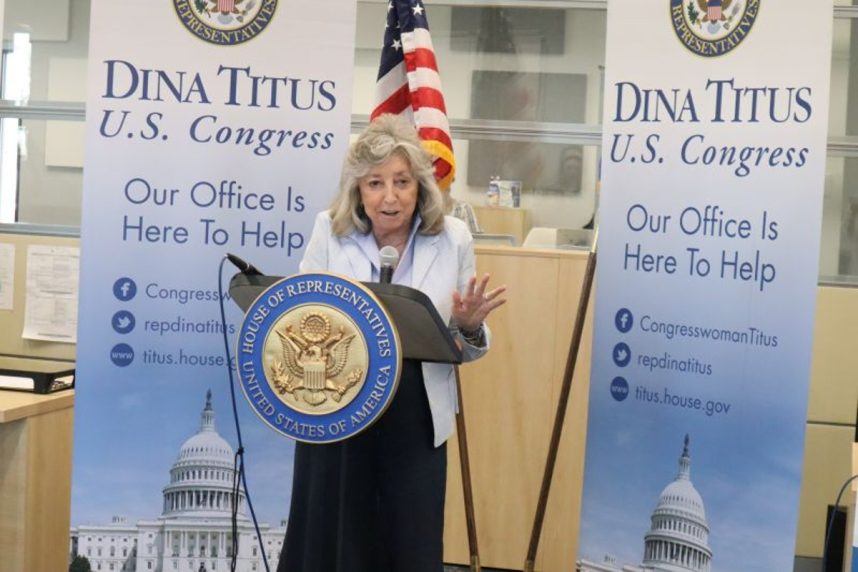 Titus, whose district encompasses the Las Vegas Strip, co-chairs the bipartisan Congressional Gaming Caucus in Washington, DC. In her letter to the NFL, MLB, NBA, and NHL, among others, Titus says Congress wants to learn more about the leagues' policies to assure fans that the games they watch and cheer on are fair and without influence from sports betting interests.
Titus is a longtime lawmaker who served in the Nevada Senate for 20 years before heading to DC in 2009. She says the rapid expansion of legal sports betting has resulted in concerns about game integrity. She believes each governing sports body should maintain full transparency surrounding its sports betting policies so that everyone from players to fans knows who can and cannot bet on games.
Titus' letter was sent to the NCAA, NFL, NBA, NHL, MLB, MLS, PGA Tour, Association of Tennis Professionals, Formula One, NASCAR, Ultimate Fighting Championship, National Women's Soccer League, WNBA, and International Boxing Federation.
Clarity Sought
In her letter to the governing sports bodies, Titus suggests that gaming integrity is paramount to all other facets of the organizations' responsibilities.
"While sports betting offers a fun way for fans to enjoy their favorite teams, it also brings risk that could undermine the integrity of the games that so many love," Titus wrote.
The Nevada representative says news stories about players being caught betting on prohibited sports isn't necessarily a bad thing. That's because it demonstrates that the integrity monitoring safeguards are working. But Titus says the ultimate goal should be for education to make such circumstances rare.
The goal should be to stop these bets before they are placed. Increased education of players and coaches about league policies regarding sports betting would assure fans that games they watch, and often bet on, are fair," Titus wrote to the governing heads.
Titus is asking the leaders to submit to Congress by July 15 their complete sports betting policies for athletes and staff. She's also requesting that the leagues reveal how they provide seminars for players about their gambling policies, how many staff members the leagues employ to provide such education, and how many individuals have been punished for violating such guidelines.
"I look forward to working with you to ensure that the responsible, regulated sports betting market continues to thrive and that leagues are doing their part to protect the integrity of the sports they sponsor," Titus concluded in her letter.
NFL Headlines
Titus' letter was likely prompted by numerous recent reports out of the NFL regarding player violations of the league's gambling policy. The NFL has handed down a series of suspensions and bans against players who admitted or were found to have bet on sports, including the NFL, last year.
The NFL says the 10 or so instances of players who have faced disciplinary measures for sports betting represent only a tiny fraction of the league's 17K personnel who have adhered to the gambling policy.
Source: casino.org