Posted on: June 22, 2023, 04:21h.
Last updated on: June 22, 2023, 04:21h.
A Las Vegas casino worker who threatened to plow a truck into the Las Vegas Golden Knights' Stanley Cup victory parade was ordered to remain in jail Wednesday unless he can post 55K bail.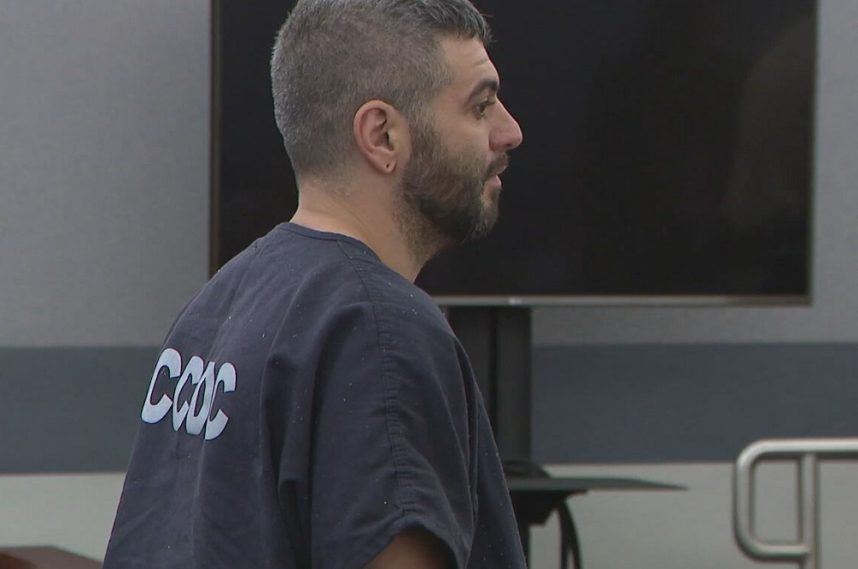 Anthony Zuccaro said he was seeking "suicide by cop" when he made the claims to a crisis call center in Arizona. He added that he wanted to "drive a vehicle into the gathered crowd" in a bid to cause "panic and cause many deaths."
He also said he wanted to "target every police officer" at the event, which took place last Saturday evening and saw thousands cram the Las Vegas Strip to catch a glimpse of the team.
The 31-year-old, who was employed by an unnamed Las Vegas casino, faces one felony count of threatening or making a false statement about committing an act of terrorism among other charges.
Attempt to Flee from Police
Zuccaro was arrested around 2.30 p.m. on Saturday, four and a half hours before the festivities were scheduled to begin.
Twenty-four hours earlier, he had phoned a mental health support service in Nevada to report suicidal or homicidal thoughts, according to The Las Vegas Review-Journal.
A support worker arranged for him to meet a police officer at a gas station in southwest Las Vegas. But the meeting went badly, which appears to have been the trigger for Zuccaro's subsequent threats.
Officers tried to detain the distraught man, who attempted to escape on his motorcycle. He was caught, then released, and his bike was returned to him that afternoon, according to a Nevada State Police report.
Zuccaro later told the Arizona crisis center he was upset about damage to his motorcycle, and afterwards he had broken the side mirrors and smashed the windows of random cars. He also said he had "attacked a kid on another bike," before he revealed his intention to cause "mass panic and incite many deaths" at the parade the next day.
"He further stated that he was targeting the event due to the presence of many cameras" and that "his estranged girlfriend and her new boyfriend would also be present," police said.
Heightened Security
At Wednesday's hearing at Las Vegas Justice Court, Zuccini, who is originally from New York, claimed he wasn't dangerous, adding that he was just trying to "build a life in Las Vegas."
His public defender argued his client was being "charged with words and not violence."
Tension was high around the parade in a city still scarred from the 2017 mass shooting, which claimed 58 lives, and police were taking no chances.
The Associated Press reported that guests in hotel towers with views of the Strip were awakened by security guards searching rooms for guns or other weapons.
Source: casino.org