Posted on: February 24, 2023, 08:04h.
Last updated on: February 23, 2023, 12:20h.
These Las Vegas massacre conspiracy theories are an insult not only to the intelligence, but to the families of those who were senselessly murdered. But busting myths is the function of this series, and since there are so many Oct. 1, 2017 myths — and because they're so persistent — we decided to tackle one.
Just one, we promise.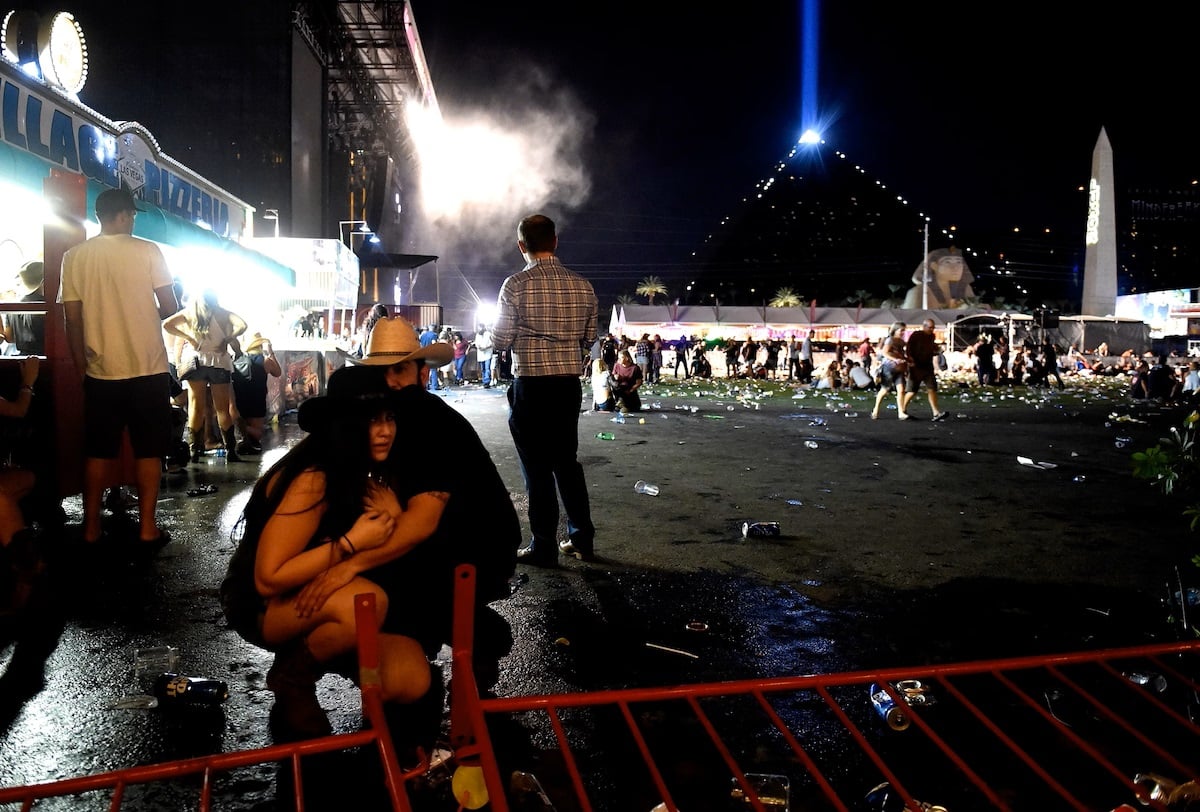 We picked the lowest-hanging fruit of the rotten bunch. What this myth claims is that seven "key witnesses" to the shooting were killed in an attempt to cover up the truth — that shooter Stephen Paddock didn't act alone.
"In the month that followed the incident, a staggering seven key witnesses have died in very suspicious circumstances," reported the junk-news website Neon Nettle on Nov. 2, 2017. "Of all of those seven people, every single one of them had something in common, other than being there during the shooting: They all had information on the attack that contradicted the 'official' narrative."
Diary of a Mad Theory
It doesn't matter that investigators concluded, based on rock-solid evidence, that Paddock, 64, was the lone gunman who fired upon the crowd at the Route 91 Harvest music festival. Conspiracy theorists insist he had an accomplice. In fact, they're convinced that the entire shooting was a false flag — a hostile action designed to hide its true perpetrator.
In this case, the responsible party was the US government, which sought to facilitate a nationwide gun grab in the service of an ominous cabal waiting in the wings to seize world power.
That's pretty impressive for a government that manages to misdeliver so much of our mail every day.
Let's take a look at each of the dead witnesses one by one and examine their conflicting perspectives," Neon Nettle continued before publishing the names and photos of seven Route 91 attendees who happened to die in the month following the shooting, attempting to spin these random events into part of an interconnected "sinister plot."
Days after this article was published, Snopes.com investigated all seven "murders" the site reported.
Web of Deceit
Two of the concert attendees mentioned died when their car veered off a curved stretch of road in Murietta, Calif., striking a metal gate and catching fire. Another — who suffered from seizures and was on tumor medication — died in her sleep. And two didn't even attend the concert. (Out of respect for these poor people's families who have to live not only with the deaths of their loved ones, but also with this BS coming up whenever they Google them, we won't name them again.)
Of the remaining two allegedly murdered key witnesses named in the article, one was still alive, and the other was Paddock himself.
"Reports varied about how Paddock was killed with some initial statements saying he was killed in a police shootout, with the 'official' story now saying he turned a weapon on himself," the report falsely stated.
In total, Neon Nettle correctly identified three Route 91 Harvest attendees who were dead a month later. In any sampling of 22K people, if only three happen to die within a month, that's a pretty good month.
What Neon Nettle, like most disseminators of conspiracy theories, ended up proving was not a conspiracy to cover up any truth. It proved the danger of the internet's practically nonexistent barriers to entry. That anyone with a $20-a-year website can claim anything as news is not a good thing for society — not when there are millions of people out there who are uninformed enough, and/or mentally ill enough, to trust whatever they read.
Look for "Vegas Myths Busted" every Friday on Casino.org. Click here to read previously busted Vegas myths. Got a suggestion for a Vegas myth that needs busting? Email [email protected].
Source: casino.org